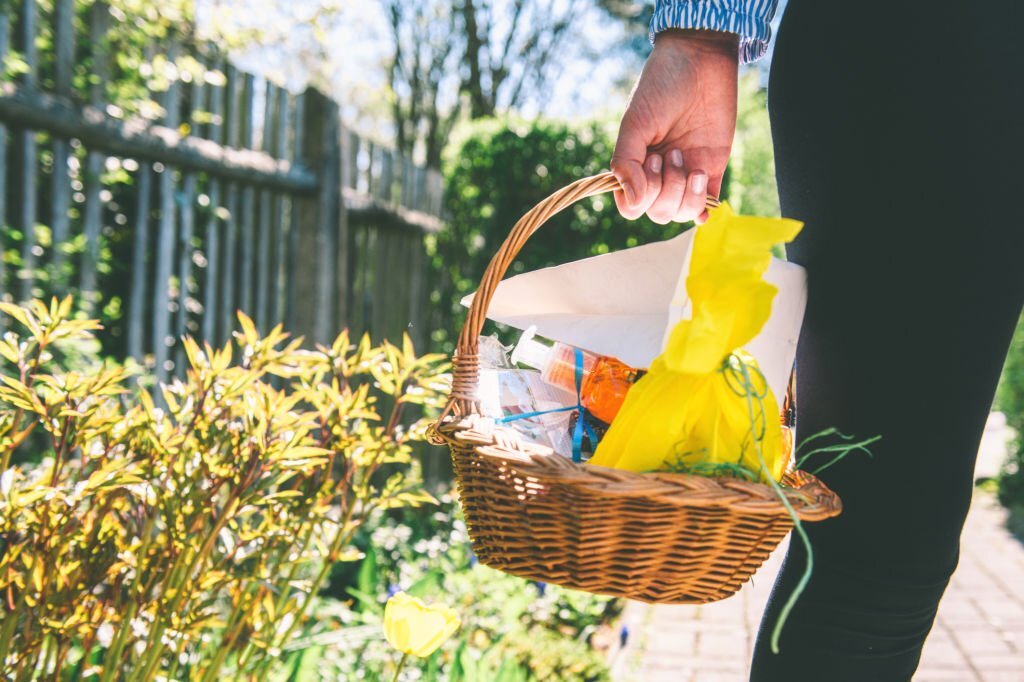 Tween Boy Easter Basket Ideas
Are you searching for creative and exciting Easter basket ideas for the tween boy in your life? Look no further! 
Easter is a wonderful opportunity to celebrate the joy of the season and surprise your tween boy with a basket filled with goodies that cater to his interests and bring a smile to his face.
This article explores various Easter basket ideas tailored specifically for tween boys, helping you create a memorable and delightful Easter experience. 
What this article covers:
Definition of a Tween Boy
A tween boy is typically between the ages of 10 and 12. "Tween" comes from "between" and represents the transitional stage between childhood and adolescence. However, an Easter basket for a tween differs from Easter basket ideas for a 3-year-old boy
Purpose of Easter Basket Ideas
Easter basket ideas for boys help create a joyful and festive tradition during the Easter holiday. Easter baskets are typically filled with candies, chocolates, small toys, and other surprises.
They're meant to bring excitement and happiness to children and adults as they eagerly anticipate the surprises. Giving and receiving Easter baskets can foster love, care, and generosity within families and communities.
Easter baskets often symbolize the arrival of spring and new life. The basket itself represents a nest, symbolizing rebirth and renewal. As a bonus, you can also use the basket again for reusable Easter basket ideas, bread baskets, pie carriers, picnic baskets, or as a sewing basket.
Gift Card Ideas
Pre-Loaded Gift Cards
Pre-loaded gift cards make a great gift choice for tween boys! These special cards come with money already loaded onto them, so you won't have to stress about picking the wrong item. 
He gets to enjoy the convenience of shopping online or visiting a store to find exactly what he wants.
Personalized Gift Cards
Personalized gift cards are an excellent choice for gifting tween boys. These special gift cards combine the convenience of a regular gift card with a personal and thoughtful touch.
Personalized gift cards allow you to choose a design or theme that perfectly matches the recipient's interests. Whether he's a sports fanatic or a gaming enthusiast, you can select a design that reflects his passions.
Many personalized gift cards let you include a personalized message or a heartfelt note. It adds a personal touch and makes the gift feel even more meaningful.
Fun Games
Board Games
Including board games in Easter baskets is a fantastic idea to create lasting memories. It adds an element of fun and togetherness to the holiday celebration. 
Board games allow family members to come together and enjoy quality time. Including a board game encourages interaction, friendly competition, and laughter with other family members.
They also provide a break from technology and screen time, allowing teens and kids to engage in a shared experience with siblings, parents, or friends. Board games promote social interaction, strategic thinking, and problem-solving and often spark lively conversations.
Video Games
If the tween boy is an avid video gamer, consider adding a video game or two. Video games provide hours of excitement and entertainment. They offer immersive experiences, allowing players to explore virtual worlds, challenge themselves, and have fun.
Many video games offer educational value and can enhance cognitive skills, problem-solving abilities, hand-eye coordination, and critical thinking.
Practical Items
Clothing and Accessories
Tween boys often develop their sense of style and enjoy expressing themselves through their clothing choices. Including clothing items in the Easter basket allows them to explore new fashion trends, showcase their personalities, and feel confident in their appearance. 
At this age, tweens experience rapid growth, and they'll need new clothing quite often. So, including clothing in their Easter basket is a practical gift choice.
Including clothing and buying accessories are great non-candy Easter basket ideas. It allows you to personalize the gift to the child's unique tastes and interests. Consider his favorite colors, styles, or brands when selecting the items.
School Supplies
School supplies are essential for tween boys to succeed academically. By including notebooks, pens, pencils, erasers, and rulers in the Easter basket, you give them the tools they need for their studies. It promotes a sense of preparedness and encourages them to start the new school term on the right foot.
Household Items
Including household items as a gift for tween boys in an Easter basket can be a practical and educational choice.
Introducing personal care items in the Easter basket can teach tween boys the importance of self-care and hygiene. These are great Easter basket ideas for older kids. A grooming kit, body wash, deodorant, or new toothbrush can promote healthy habits and self-confidence.
Household items can also spark curiosity and interest in science or DIY projects. Consider including a science experiment kit, model building sets, or a DIY craft kit. 
Gas Station Gifts
Snack Food Items
Including snack food items in an Easter basket can be delicious and enjoyable. Easter is a time of celebration, and snack food items in the Easter basket allow the tween boy to indulge in some tasty treats. It adds a festive element and makes the gift-giving experience even more enjoyable.
Consider the child's favorite snack foods when selecting items for the Easter basket. Whether he loves chocolate-covered pretzels, gummy candies, or a particular brand of chips, including his favorites, it shows you pay attention to his preferences and make the gift personalized.
Drinks and Beverages
There are plenty of beverage options to include in their Easter Basket.
Juice is one of our favorite healthy Easter basket ideas. Individual-sized fruit juices or pre-packaged smoothies can be a healthy and flavorful choice. Look for options without added sugars or artificial ingredients.
If the Easter season falls during the cooler months, you can include hot chocolate or hot beverage mixes in the basket. This can be a comforting treat that he can enjoy during cozy evenings.
Conclusion
Creating an Easter basket for tween boys opens up exciting possibilities. By carefully selecting items that align with their interests and preferences, you can make this holiday more memorable and enjoyable. 
This Easter, let your creativity shine and make the tween boy in your life feel truly loved and appreciated with a thoughtfully curated Easter basket that will leave a lasting impression. 
And if you need more Easter basket gift ideas, consider reading Easter basket ideas for girlfriends, Easter basket ideas for college students, and infant Easter basket ideas over at Amishbaskets.com!
Did You Find Our Blog Helpful? Then Consider Checking: