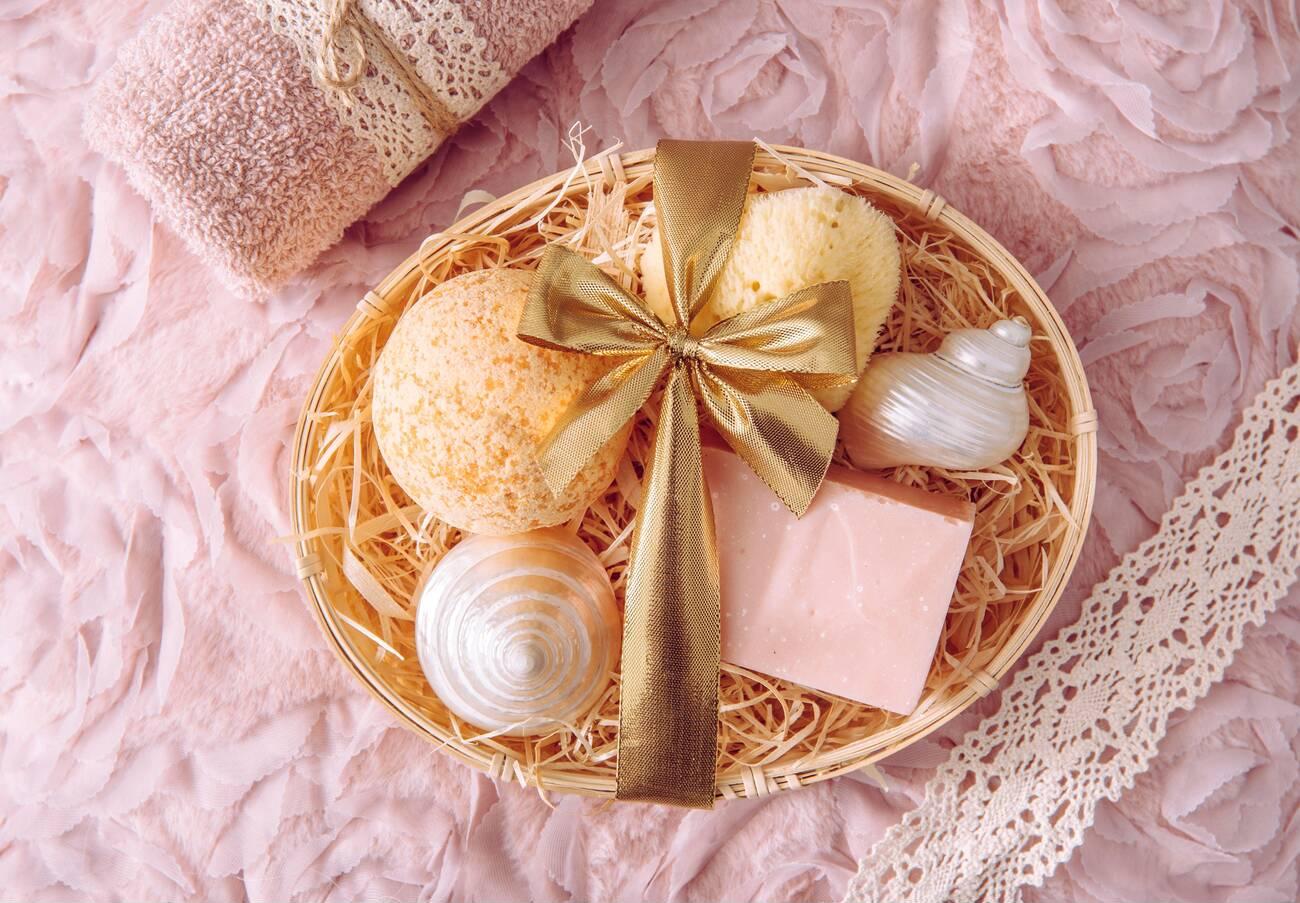 Easter Basket Ideas for Girlfriends
As Easter approaches, it's time to think beyond traditional treats and embark on a delightful journey of finding the perfect Easter basket ideas for girlfriends. This article is here to spark your creativity and help you curate a truly memorable gift.   
From romantic gestures to religious mementos, pampering indulgences to fostering her artistic side, we've got you covered. Prepare to explore a world of heartfelt surprises and discover how Amish Baskets can add an extra touch of beauty and craftsmanship to your Easter celebrations. 
So, let's dive in and unlock a treasure trove of Easter basket ideas that will leave your girlfriend feeling loved, appreciated, and joyfully surprised.
What this article covers:
How to Create the Perfect Easter Gift Basket for Her
When creating the perfect Easter gift basket for her, we've found that striking the right balance between thoughtfulness and creativity is essential!
Start by selecting a charming white wicker Easter basket as the foundation, as its timeless elegance will make the gift even more special. Now, let's fill it with items that reflect her unique style and preferences. Consider including various treats like gourmet chocolates, colorful candies, and her favorite snacks. To add a touch of fashion, why not include one of the trendy basket purses that have been making waves in the fashion world? These stylish accessories not only serve as functional bags but also as eye-catching additions to her wardrobe. 
Don't forget to include personal touches like handwritten notes, small sentimental trinkets, and other tokens of your affection. 
Remember, the key is to tailor the contents of the Easter gift basket to her individual tastes and interests, ensuring a truly personal and unforgettable surprise.
Romantic Gifts
When it comes to romantic gifts for your girlfriend's Easter basket, think beyond the ordinary and ignite the flames of love with heartfelt surprises. 
Heart-Shaped Basket
Start by choosing a heart-shaped basket as a symbol of your affection, creating a visually captivating gift. 
Amish Picnic Basket
For a touch of nostalgia, consider a vintage picnic basket, perfect for romantic outings and creating lasting memories together.
Beach-Themed Easter Basket Ideas
If your girlfriend enjoys the beach, why not explore beach-themed Easter basket ideas? Fill a colorful beach tote with sunscreen, a stylish beach towel, a beach read, and a pair of sunglasses. It's a thoughtful gesture that shows you understand her interests and want to make her Easter celebration extra special.
Easter Basket Ideas Without Candy
For a unique twist, consider Easter basket ideas without candy. Opt for small luxuries like scented candles, bath bombs, a cozy blanket, or a personalized piece of jewelry. These gifts will evoke a sense of intimacy and thoughtfulness, tailored to her specific tastes and preferences.
Easter Basket Ideas for New Mothers
If your girlfriend is also a new mother, knowing what to put in a baby Easter basket can fall under the romantic theme. Include items like baby clothes, a soft plush toy, baby-safe skincare products, and a heartfelt note celebrating her journey as both a girlfriend and a mother. It's a beautiful way to acknowledge her dual roles and make her feel loved on this special occasion.
Remember, the essence of romantic gifts lies in the personal connection and effort you put into selecting them. Choose items that resonate with her personality, interests, and the unique bond you share, and watch as your thoughtful gestures create a lasting impression of love and romance.
Religious Gifts
When considering religious Easter basket ideas, it's important to honor the spiritual significance of the holiday. Incorporate items that inspire faith and reflection. A beautifully crafted cross or religious figurine can serve as a meaningful centerpiece for the wicker Easter basket, symbolizing the essence of Easter.
Include a personalized Bible or a devotional book that aligns with her beliefs. This thoughtful gift encourages spiritual growth and offers guidance for her journey. Adding a journal and colorful pens allows her to reflect on her faith and document her thoughts and prayers.
For a touch of serenity, consider including Amish country candles with a religious symbol, providing a calming ambiance for quiet contemplation. Additionally, a delicate rosary or prayer beads can serve as a tangible reminder of her faith.
If you're seeking
healthy Easter basket ideas for adults
, consider incorporating faith-based elements while promoting wellness. Include items like organic herbal teas, a mindfulness coloring book, or a meditation app subscription. Encourage her to nurture her mind, body, and soul during the Easter season.
Embrace the spirit of Easter and create a thoughtful religious Easter basket that nurtures her faith and brings tranquility to her life.
Pamper Her
Pampering your girlfriend with thoughtful gifts in her Easter basket is a wonderful way to show your love and appreciation. Consider reusable Easter basket ideas that can serve a dual purpose, such as a stylish tote bag or a decorative storage container. Not only will she enjoy the treats inside, but she can also reuse the basket for shopping or organizing.
Pampering gifts can provide much-needed Easter basket ideas for college girls who need relaxation and self-care. Include items like scented bath bombs, luxurious body lotions, and facial masks to create a spa-like experience at home. A soft and cozy blanket or a plush robe can offer comfort during study breaks or movie nights.
Conclusion
Creating an Easter basket for your girlfriend is a delightful opportunity to express your love and thoughtfulness. From romantic gestures to religious mementos, from pampering treats to fostering her interests, the possibilities are endless. 
Don't forget to choose a beautiful basket, such as a white wicker or heart-shaped one, to enhance the presentation. And for the finest craftsmanship and quality, visit Amish Baskets. Explore our exquisite collection of handcrafted baskets that will add a touch of elegance and beauty to your Easter gift. 
So go ahead and curate a personalized Easter basket that will make her feel cherished and loved! 
Did You Find Our Blog Helpful? Then Consider Checking: