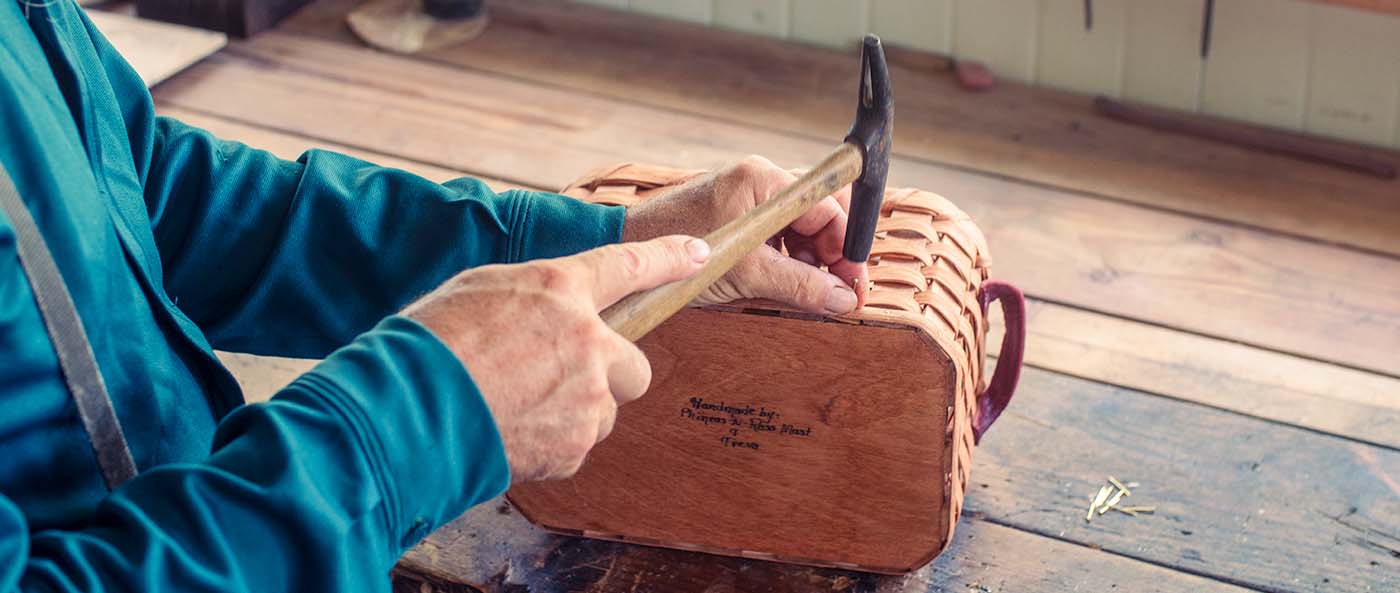 Wicker Baskets Crafted by Old-Order Amish Families
Heirloom quality woven baskets that provide functionality today and will be cherished forever as they are passed down for generations.
Handcrafted in the Midwest & Shipped in 24 Hours!
Christmas Gift Ideas | American Made Amish Gifts From The Heart
'Tis the season for giving. As we celebrate the greatest gift the world has ever received this Christmas season, remember that Amish Baskets has country Christmas gift ideas for everyone on your list. In addition to giving the best gift possible, the most important reason to gift one of our heirloom baskets is that you'll be giving a gift of timeless beauty that will be cherished for a lifetime and then passed down for generations to come. Whether you're shopping for Christmas gifts for women, Holiday gifts for girls, Mom Christmas gifts or gifts for anyone else, we can help you find just the right gift. No matter what their interests... If they love baking, we have pie baskets... If they love sewing, see our selection of sewing baskets... If they love knitting, we have great knitting baskets... The list goes on and on. Whatever their interests, we're sure you will find that Amish Baskets has the perfect gift to touch their heart. Getting your Christmas gifts from Amish Baskets lets everyone know that you care enough to give genuine handmade gifts that were crafted in the USA with care and love. The skillful hands of the Amish families who craft our Amish souvenirs and baskets have been practicing their craft of weaving baskets for generations and their attention to detail is obvious in each high-quality keepsake they create. Check out our Christmas gift guide to help find the perfect gift. A few of our favorite gift ideas this year include our unique heirloom jewelry boxes for her, or for your "crafty" friends and family we carry several sewing and craft boxes. For the younger girls we have cradles and dolls they will cherish for a lifetime. We even have furniture-quality pet beds for your four-legged family members. As Christmas draws near, we wish you and yours the merriest of Christmases!
Personalization Always Available! Commemorate the occasion and add a deeply personal touch to your Christmas gifts by adding a personalized Brass Plate on your gift.