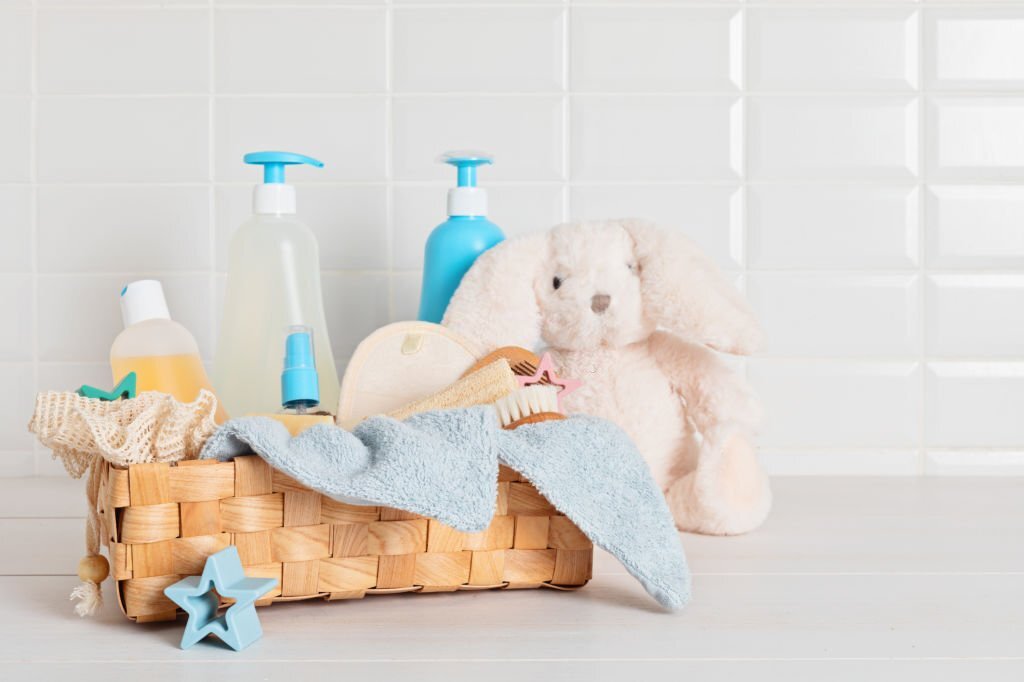 Easter Basket Ideas for Toddlers
Hello and welcome, dear readers! As the Easter season approaches, it's that wonderful time again to start planning for our little ones' joyous Easter morning surprises. 'Easter basket ideas for toddlers' is a phrase you've likely been searching for lately - and you're in the right place to find inspiration!  
We, at Amish Baskets, are excited to share with you our delightful and unique basket ideas, all rooted in the rich traditions of Amish culture. The Amish, known for their simplicity, hard work, and expert craftsmanship, have unique ways of celebrating Easter, making this occasion even more special for children. 
In this article, you'll discover not only a plethora of charming Amish-inspired Easter basket ideas for toddlers but also a touch of tradition that brings meaning beyond the bunny and eggs. Let's dive into the simple yet profound world of Amish Easter traditions, and see how they can inspire a beautiful and memorable Easter morning for your little ones!
Stay with us as we journey through an experience that blends the rich heritage of Amish crafts with the delightful spirit of Easter. From our experience and research, we promise you'll end up with delightful basket ideas that your toddlers will adore.
What this article covers:
Understanding Amish Easter Traditions
Before we delve into our collection of Amish-inspired Easter basket ideas for toddlers, let's take a moment to appreciate the rich and beautiful traditions from which they arise.
The Amish community, nestled in the rural parts of our country, has always cherished a simple and meaningful way of life. This essence is beautifully reflected in their celebration of Easter, which stands as a testament to their faith and love for community.
Contrary to popular belief, the Amish do celebrate Easter, but in a way that is less commercial and more spiritual. Their Easter Sunday begins with a church service, emphasizing the religious significance of the day. This is followed by a large communal meal, a joyous occasion for family and friends to gather and share.
Amish children look forward to Easter as much as any other child. However, the emphasis is more on togetherness, gratitude, and the celebration of spring's arrival, rather than on chocolates and bunnies.
Some might consider these practices to be plain or old-fashioned. But in our experience, there's a profound beauty in this simplicity. The focus on faith, family, and fellowship offers a refreshing contrast to the commercialized mainstream Easter celebrations.
There's a common misconception that the Amish are entirely disconnected from the modern world. But that's not entirely true. While they do hold onto their traditional values and practices, they have a unique way of incorporating necessary modern elements into their lives without letting it overshadow their culture.
At Amish Baskets, we firmly believe that these humble and heartfelt celebrations carry a charm that's worth sharing. In the following sections, we're going to reveal some lovely Amish-inspired Easter basket ideas for toddlers that encapsulate this charming spirit.
Amish Easter Basket Ideas for Toddlers
Now that we've gained a deeper appreciation for Amish Easter traditions, it's time to dive into our Amish-inspired 'Easter basket ideas for toddlers'. These are crafted to celebrate the spirit of Easter while promoting learning, creativity, and healthy habits among our little ones.
1. Ideas for Boys Easter Basket
From our experience, the best Easter baskets for boys combine fun, education, and tradition. How about a hand-carved wooden tractor, a timeless symbol of the Amish farming culture? Or a beautifully illustrated storybook, filled with folk tales from Amish history? Let's not forget a homemade birdhouse kit, allowing your little ones to invite nature into your backyard, just as the Amish do.
2. First Easter Basket Ideas
A child's first Easter is a milestone to cherish. Our first Easter basket ideas are designed to make this occasion unforgettable. You could include a hand-sewn Amish doll, a wooden name puzzle, or even a miniature Amish quilt. All of these are not only delightful gifts but also meaningful keepsakes.
3. Best Non-Candy Easter Basket Ideas:
While candies and chocolates are popular Easter treats, they're not the only options for filling up those baskets. Our best non-candy Easter basket ideas revolve around Amish-inspired toys and educational items. Think along the lines of a wooden alphabet set, a shape-sorting cube, or a set of color-natural wooden blocks.
4. Healthy Easter Basket Ideas:
Promoting healthy habits from a young age is something we deeply appreciate about the Amish culture. When it comes to healthy Easter basket ideas, consider including homemade granola bars, dried fruit packs, or even an Amish recipe book for kids. These encourage a healthy lifestyle while keeping the spirit of Easter alive.
Through our years of research and collaboration with the Amish community, we've come to realize that the perfect Easter basket for your toddler is one that promotes a balance of joy, learning, and healthy habits. Our Amish-inspired ideas serve exactly this purpose, bringing a slice of Amish culture right into your homes." 
This section delivers engaging, keyword-rich content that offers valuable Easter basket ideas for toddlers inspired by Amish traditions.
Why Choose Amish Crafts for Your Toddler's Easter Basket
Choosing Amish crafts for your toddler's Easter basket is about more than just filling it with toys and treats. It's about instilling the values of simplicity, craftsmanship, and a deep appreciation for tradition.
Our Amish crafts are known for their durability. When you opt for our products, you're choosing items that can withstand the test of time and the adventurous playtimes of your little ones. From our corner laundry baskets to our heart-shaped wicker baskets, the quality of Amish craftsmanship is evident in every piece.
But why limit this craftsmanship to your toddlers? We also offer creative Easter basket ideas for adults. Our giant Easter baskets, for instance, are perfect for hosting a family-wide Easter egg hunt. And for those special holiday meals, our wicker napkin holders add a touch of Amish elegance to your dining table.
One of the things we pride ourselves on at Amish Baskets is our commitment to sustainability. Our reusable Easter basket ideas allow you to carry on the tradition of Easter gifting year after year without contributing to unnecessary waste. These baskets are beautifully crafted, practical for year-round use, and help reduce the environmental footprint.
We understand that for many, Easter is not just about the bunny and the eggs. It's a religious celebration. This is why we offer religious Easter basket ideas, incorporating elements that reflect the faith-centric Amish lifestyle and the spiritual significance of Easter.
In our experience, a well-crafted Amish product brings a sense of warmth and authenticity that's rarely found in mass-produced items. By choosing Amish crafts for your toddler's Easter basket, you're not just providing a moment of joy but a lasting memory and a piece of heritage that your child can treasure.
How to Order from Amish Baskets
Ordering from Amish Baskets is a simple and seamless process designed with your convenience in mind.
Step 1
Visit our homepage! Our homepage will provide you with an overview of our diverse range of products, each of which is an embodiment of Amish tradition and craftsmanship.
Step 2
Browse through our categories. Whether you're looking for heart-shaped wicker baskets, corner laundry baskets, or giant Easter baskets, you can easily find them in their respective sections. 
Step 3
Click on your desired item for more information. You'll see detailed descriptions, specifications, and images for each product. This is where you'll truly appreciate the meticulous work of our Amish artisans.
Step 4 
Ready to purchase? Click on 'Add to Cart' and continue shopping, or head straight to checkout! 
Step 5
Enter your shipping and billing information at checkout. We guarantee a secure transaction process that protects the confidentiality of your personal data.
Step 6
We'll send you a confirmation email as soon as you've confirmed your details. This confirmation will include an estimated delivery date for your items.
All done! We pride ourselves on our quick, reliable shipping and exceptional customer service. So go ahead, explore our range of products, and bring a piece of Amish tradition home! 
Conclusion
As you plan your Easter celebrations, remember that each of our products carries a story - a slice of Amish culture right into your homes. 
At Amish Baskets, we offer a unique blend of tradition, craftsmanship, and joy through our Amish-inspired Easter basket ideas for toddlers. 
We invite you to experience the charm and authenticity of Amish goods and wish you a joyous and meaningful Easter filled with love and laughter. Until next time, dear readers!  
Did You Find Our Blog Helpful? Then Consider Checking: