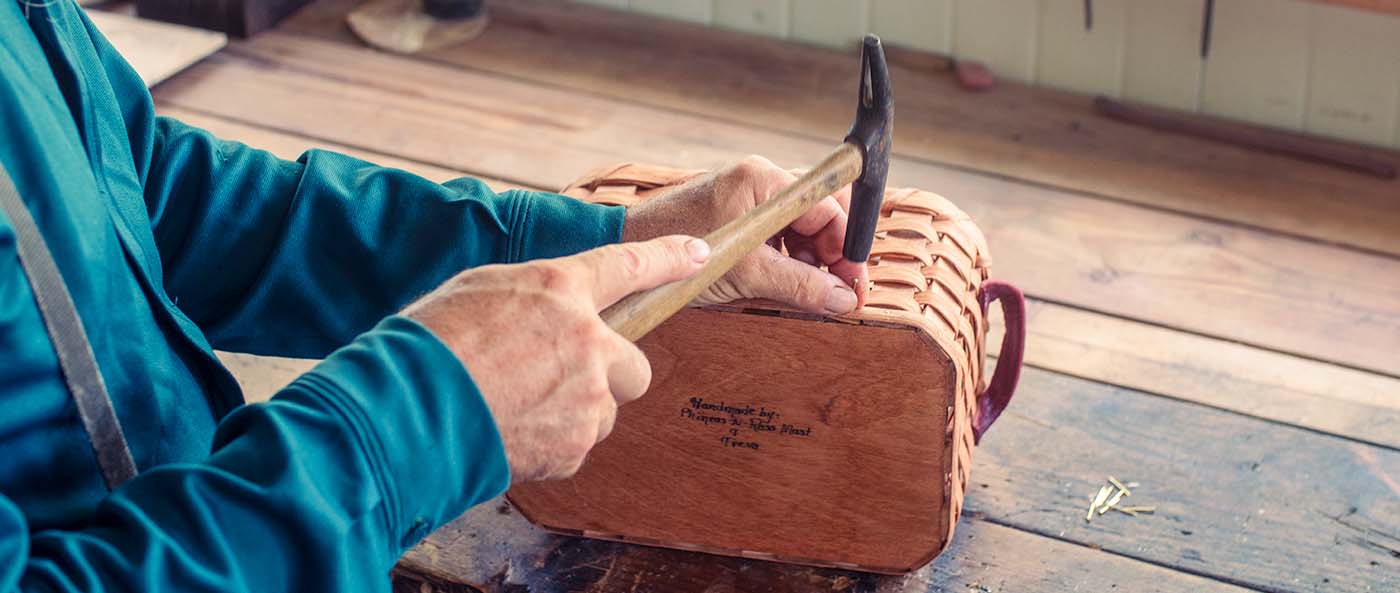 Wicker Baskets Crafted by Old-Order Amish Families
Heirloom quality woven baskets that provide functionality today and will be cherished forever as they are passed down for generations.
Handcrafted in the Midwest & Shipped in 24 Hours!
Baby's First Easter Basket | Small Amish Woven Wicker Egg Baskets
Nothing is as heartwarming on Easter morning than the memories that will be created... Especially on your baby's first Easter.
Many of the unforgettable images and memories that will be fondly remembered and reminisced about for a lifetime will have their beginnings on that first Easter Sunday. You can bring those fond memories back to life each year when you give your newborn baby or toddler a wicker Easter basket that's worthy of becoming a treasured heirloom that they will keep with them as they grow up and then pass down to their future children and grandchildren. Our Amish hand-woven, wicker Easter baskets for your baby have the handcrafted quality construction needed for the basket to endure and be treasured as generational keepsakes. These Easter baskets for infants make the perfect Easter gift to send to grandchildren.

These are the smallest Easter baskets handwoven by the Amish. We recommend starting newborns and toddlers out with these perfectly-small sized Easter baskets which are small enough to be perfect for a baby's first Easter but large enough to be used throughout your youngster's toddler and pre-teen years.