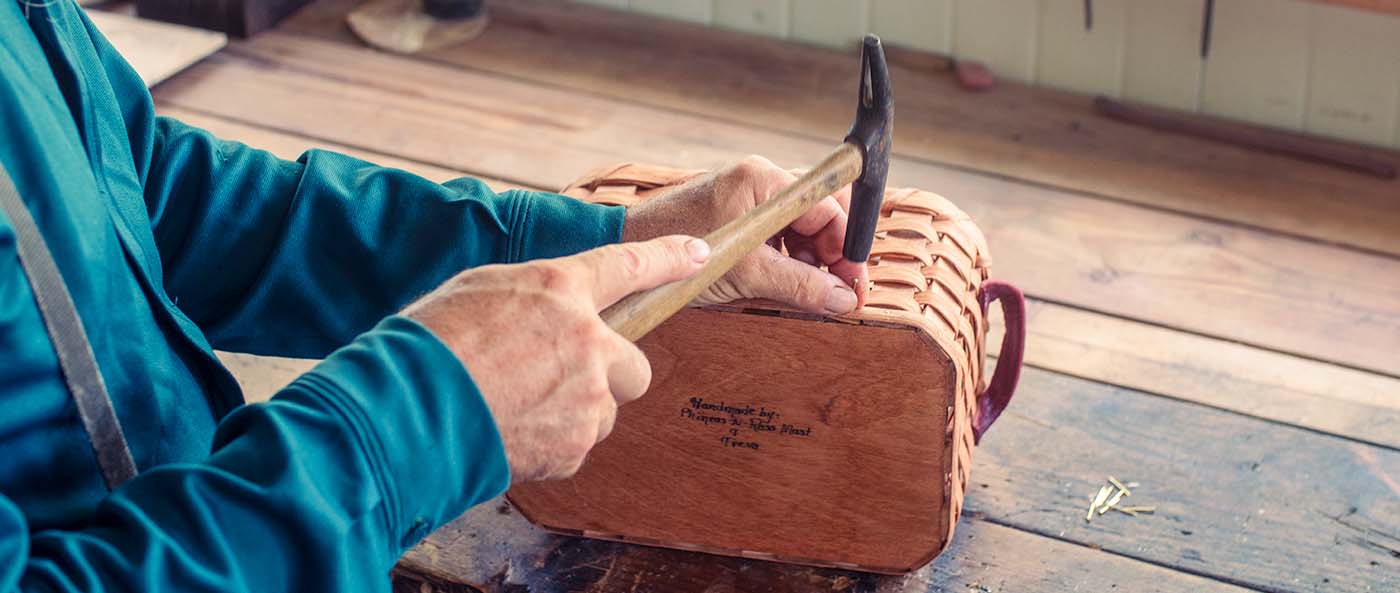 Wicker Baskets Crafted by Old-Order Amish Families
Heirloom quality woven baskets that provide functionality today and will be cherished forever as they are passed down for generations.
Handcrafted in the Midwest & Shipped in 24 Hours!
Garden Baskets | Amish Wicker Harvest & Farmer's Market Baskets
Our highest quality gathering and market baskets are handcrafted by Old-Order Amish families who have been weaving the most durable garden and harvesting baskets for generations. Each market basket and garden basket we sell has been extensively time-tested in actual Amish produce gardens so you can rest assured that each quality wicker basket we sell is designed and crafted to look amazing even after years of rugged use in your vegetable or flower garden. The vintage look of our garden harvest baskets makes them more than just a simple gathering or market shopping basket. You can use our gathering baskets to display your fresh garden vegetables or farmer's market haul after you return to your kitchen with your basket filled with your favorite finds. Each of our vegetable and fruit gathering baskets are individually handmade in the USA to work hard and to become an heirloom-quality collectible showpiece. To make each of our market baskets even more special, the Amish family member who crafts your market or gathering basket will sign their name on the bottom of each gathering basket you order. Looking for an extra organizational helper around your home? You can also use our market and gathering baskets to keep many items around your house neatly organized. Use our gathering baskets to store anything from knitting supplies to reading materials to outerwear in your entryway. There is no limit to the hundreds of handy uses you are sure to find for our versatile large market baskets with handle. Many customers have also discovered our market and gathering baskets are easily transportable and they make a great way to organize items in the rear of your car or to accompany you on your picnic adventures. You can even add an optional, custom sewn cloth liner to many of our vintage market baskets to give your gathering and storage basket extra cloth-lined protection.