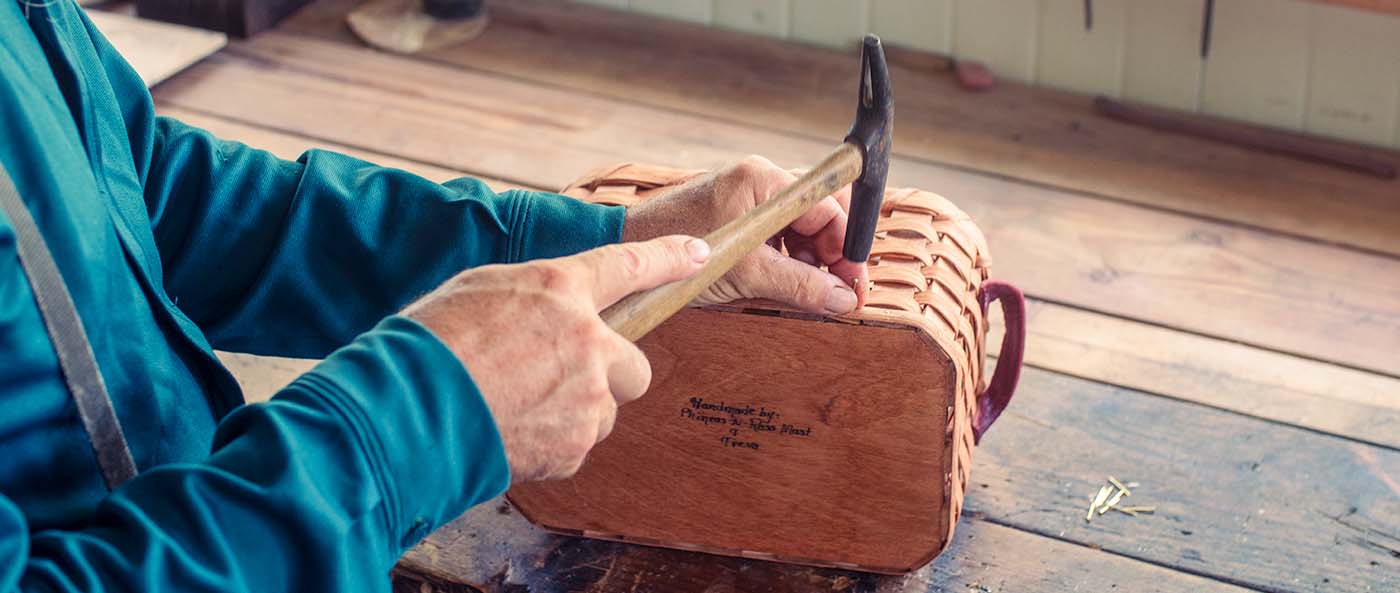 Wicker Baskets Crafted by Old-Order Amish Families
Heirloom quality woven baskets that provide functionality today and will be cherished forever as they are passed down for generations.
Handcrafted in the Midwest & Shipped in 24 Hours!
Kitchen Baskets | Amish Wicker Kitchen Storage & Serving Baskets
The Amish families offer the most heartwarming decorative kitchen baskets to accent your kitchen and add a retro-flair to your indoor and outdoor dining. Our Amish handcrafted kitchen basket selection features exclusive kitchen storage solutions and heirloom quality keepsake baskets that will fit perfectly into any rustic, farmhouse, primitive, country, or vintage home kitchen designs. Our wicker woven kitchen decor baskets will instantly become an inviting and warm focal point anywhere you use or display them. You will soon discover that our decorative kitchen baskets are also fun and entertaining as conversation pieces anytime you welcome family members and other guests into your home as you share each Amish family's unique basket-weaving style and show off their generations-old craftsmanship as it has been lovingly woven into your primitive country kitchen baskets. From our kitchen counter baskets featuring napkin baskets, utensil baskets, and plate holding baskets to our very popular recipe card holders, our kitchen organizational baskets provide a natural look and feel and the very highest quality designed to last and be handed down for generations. If you are in the market for kitchen basket wall décor, check out our exclusive hanging spice rack where you can keep all your kitchen spices neatly organized and within easy reach. Each of our one-of-a-kind kitchen baskets is handmade by Old-Order Amish families in the Heartland who have been crafting heirloom quality basket décor for generations and each basket you order will be signed by the Amish family member who crafts your unique kitchen basket. To finish out your kitchen décor be sure to also shop our other one-of-a-kind selections including: Amish Bread Baskets, Bread Boxes, Casserole Baskets for serving, and our very popular wicker Lazy Susan Baskets. With our wide selection of quality kitchen baskets, you can easily bring a uniquely warm and attractive new look to your kitchen and dining areas.
Need a Custom Kitchen Storage Basket Solution?
The Amish families can craft wicker kitchen storage baskets to your exact design needs. If you need baskets custom made for your kitchen or pantry shelves, kitchen countertop, or kitchen table CLICK HERE for our custom wicker basket design page!