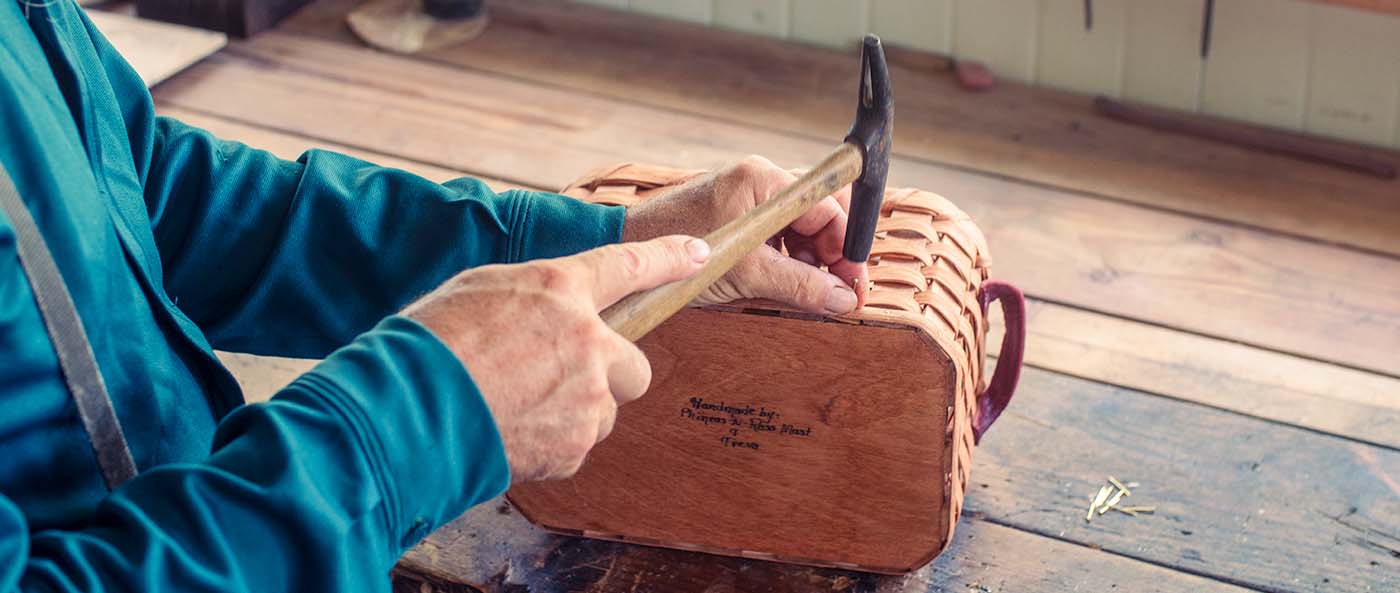 Wicker Baskets Crafted by Old-Order Amish Families
Heirloom quality woven baskets that provide functionality today and will be cherished forever as they are passed down for generations.
Handcrafted in the Midwest & Shipped in 24 Hours!
Sewing Baskets | Vintage Amish Wicker Sewing & Craft Organizer Boxes
Find the perfect woven wooden sewing basket organizer to keep your sewing notions and craft projects neatly organized and easy to find. Our sewing boxes and craft baskets come in both large and small sizes so you can match your custom basket to your sewing and craft needs. Our vintage wicker sewing baskets come complete with multiple compartments and genuine leather handles and many also include premium brass accents. Discover our beautiful tiered sewing thread and craft box organizers with removable trays and extra drawers that will easily add a natural look and feel to your sewing or craft room. These large sized sewing basket and craft project boxes are among the most popular items that the Amish families here in our Old-Order Amish community handcraft here in the Heartland. Each sewing basket for storage and craft container is created with care in the USA by Amish families who have been crafting heirloom quality wicker craft baskets and sewing storage boxes for generations. These wicker sewing baskets make the perfect gift for any friend or family member who loves to sew and would like to keep their crafts and other supplies neatly organized. These lidded caddies are also great for embroidery or cross stitch enthusiasts. Touch the heart of any sewing friend or family member by gifting one of our sewing or craft organizer boxes. Giving one of our sewing baskets will instantly instill a love for sewing in your daughter or granddaughter and bless her with a treasured keepsake that she will cherish for her lifetime and then pass down (along with a love for sewing) to her own daughters and granddaughters. Each sewing basket is signed by the Amish family member who gives their time and talent to craft the basket making each sewing basket a collectible showpiece that will continually remind everyone of the most important things in life... God, family, and friendship, and how keeping a deep devotion to each of those will lead to the greatest pleasures in life.