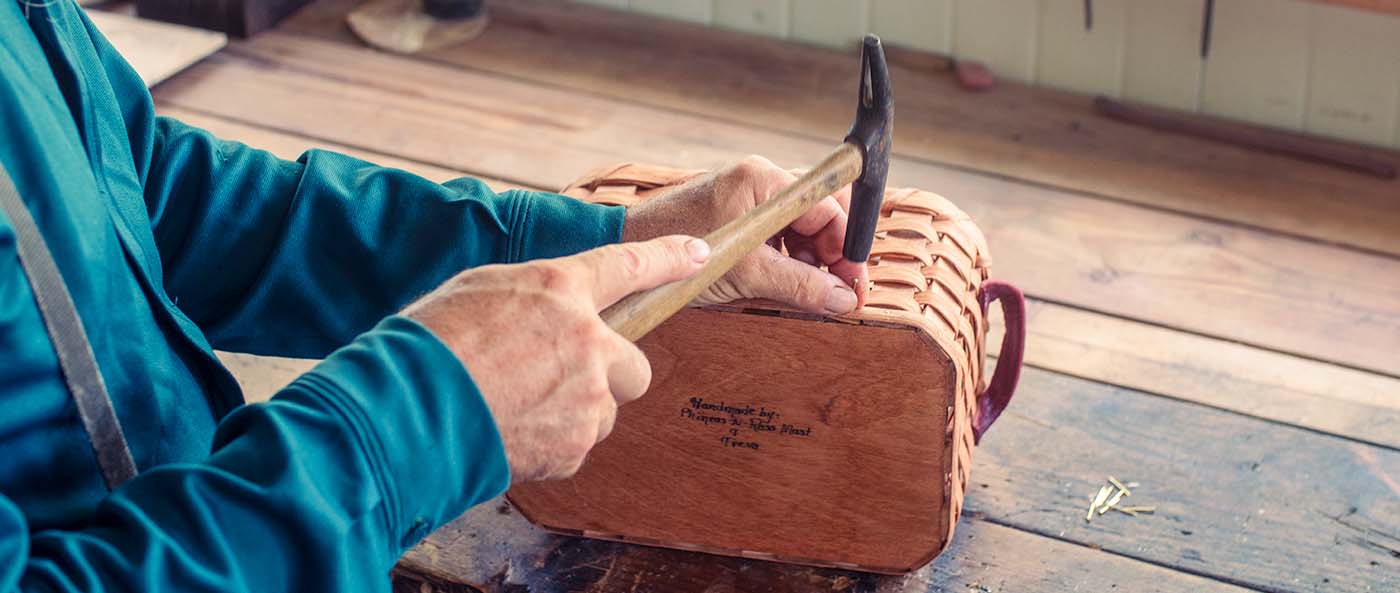 Wicker Baskets Crafted by Old-Order Amish Families
Heirloom quality woven baskets that provide functionality today and will be cherished forever as they are passed down for generations.
Handcrafted in the Midwest & Shipped in 24 Hours!
Mom & Grandma Gifts | Hancrafted Mother's Day Gifts
Here are the top gift picks made by the Amish families. From Mother's Day to birthday or Christmas gifts for mom, show her, and all the important women in your life, how much you care with the perfect vintage handcrafted mom's gift. Whether you're shopping for your wife, mother, grandmother, stepmom, aunt, sister, or another woman in your life, Amish Baskets offers an unforgettably-delightful collection of home décor gifts to perfectly capture your unique relationship with your mother and grandmother. Shop this Mother's Day gift guide for great Mother's Day gift ideas and to find inspiration for the perfect gift to celebrate everything she means to you. The woman that sacrificed so much for you deserves a gift that is worthy of her love and devotion. Our baskets are each handmade by Amish families who understand the importance of family and their unique devotion to their craft can be seen in each of our heirloom-quality baskets. One of the top selling gifts for mom and grandma are always our picnic baskets. Nothing means more to mom than family and a gift from our picnic basket selection is always appreciated. Moms who love to bake will certainly enjoy an Amish handcrafted pie basket or casserole basket and nearly any mom would enjoy a basket from our home decor or sewing and knitting collection. We offer dozens of unique and one-of-a-kind gifts and among our favorites are the handmade Amish jewelry boxes. Don't forget about grandparents. Our genuine handcrafted baskets make unique and thoughtful gifts for grandmother on any occasion from anniversaries to retirement. Even for the mom or grandma who has everything, gift our mother's day gifts for grandma are sure to bring a smile to her face and touch her heart in an unforgettable special way.
Personalization Always Available! Commemorate the occasion and add a deeply personal touch to your gift for mom or grandma by adding a personalized Brass Plate on your gift.