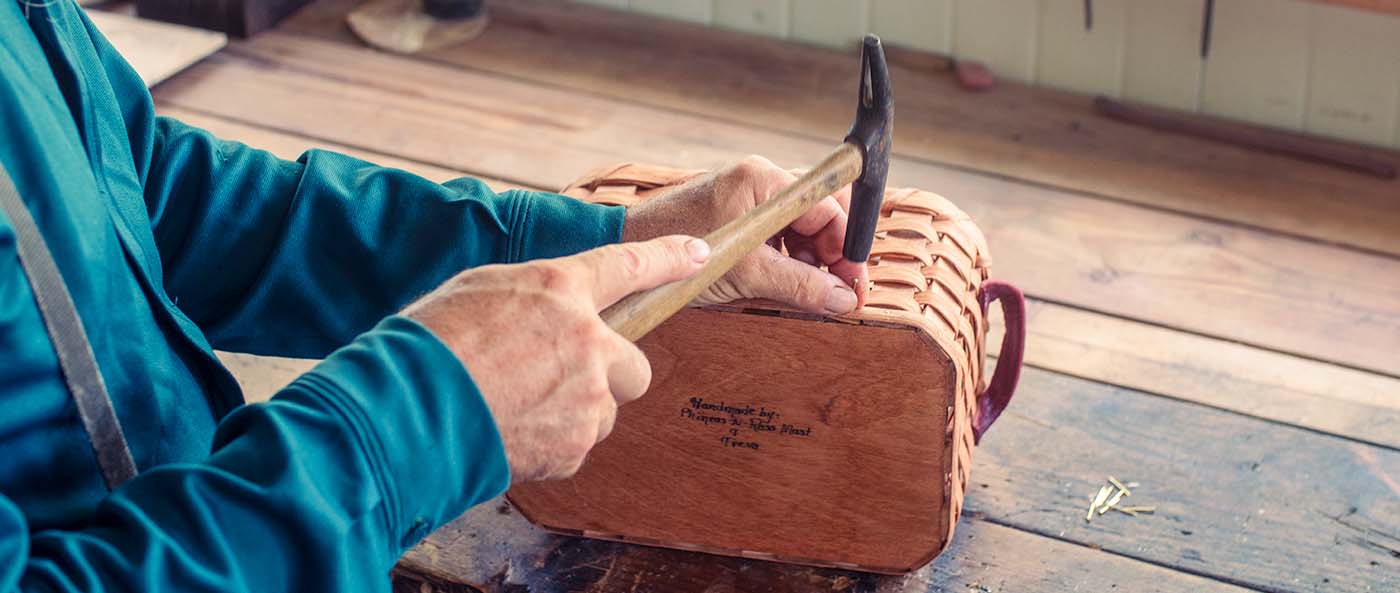 Wicker Baskets Crafted by Old-Order Amish Families
Heirloom quality woven baskets that provide functionality today and will be cherished forever as they are passed down for generations.
Handcrafted in the Midwest & Shipped in 24 Hours!
Amish Gift Baskets | Homemade Goodness Direct From Amish Country
Unforgettable Amish country gift baskets filled with wholesome treats baked and crafted right here in our local Amish community. If you're looking for a unique gift basket to commemorate any holiday from Christmas to birthdays to anniversaries and more, then you will love giving a special gift basket crafted by an Old-Order Amish family. The recipes used to craft the homemade goods in our Amish gift baskets have been handed down for generations in the Amish community and feature the finest in natural ingredients. Each special gift basket will be packed inside a one-of-a-kind, handmade Amish basket that will last far beyond the original basket's contents. After your gift recipient enjoys the goodies packed inside their keepsake basket, they will continue to enjoy the handcrafted basket itself as it becomes a treasured memory of your love and friendship that they can use for a lifetime.
Gift Basket Delivery:
Touch the heart of your loved ones by having your gift baskets delivered to your gift recipient directly from our Amish community. We'll can even include your personalized message in the gift basket. Each online gift basket order comes with free shipping and additional information about the family or families who crafted the items included in your special Amish Country Gift Basket.
Click Here For More Gift Basket Delivery Information