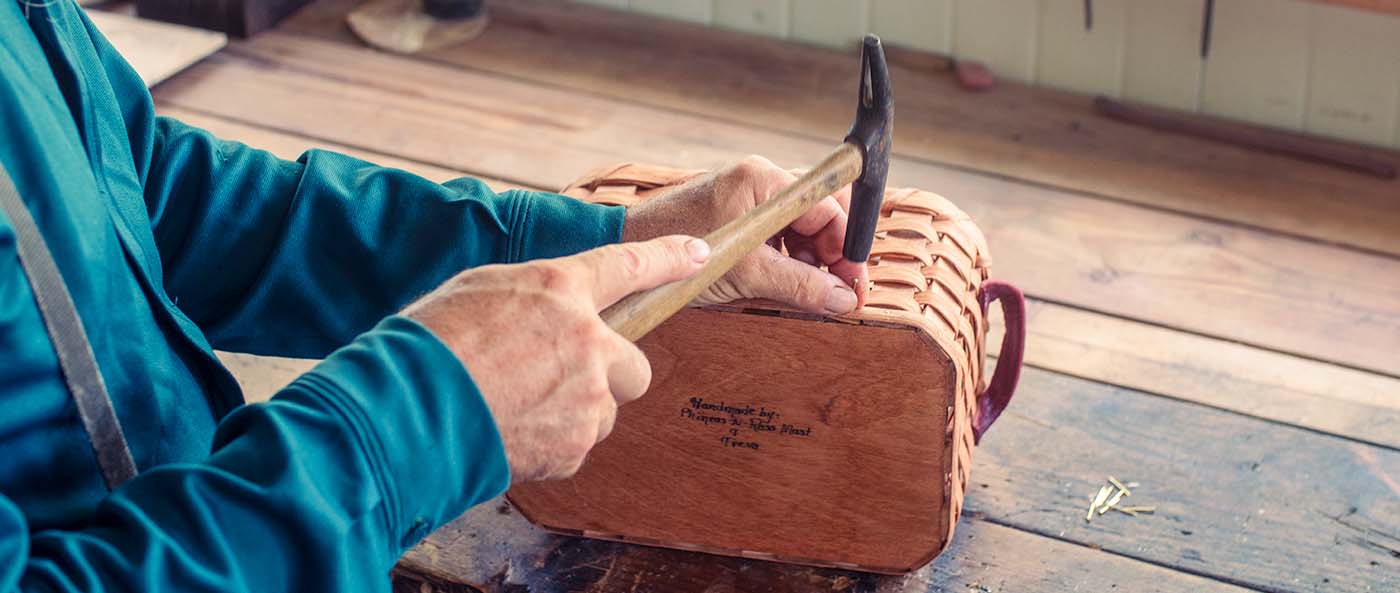 Wicker Baskets Crafted by Old-Order Amish Families
Heirloom quality woven baskets that provide functionality today and will be cherished forever as they are passed down for generations.
Handcrafted in the Midwest & Shipped in 24 Hours!
Large Easter Baskets | Oversized Amish Handcrafted Woven Wicker
Looking for an Oversized Easter Basket that's even BIGGER? CLICK HERE to see our HUGE Easter Baskets.

These oversized and extra-large, heirloom-quality Easter baskets are crafted to be generation keepsakes that will be passed down from one generation to the next for years to come. Our large sized wicker Easter baskets are perfect for children up into their teens and even into adulthood. These large Easter baskets make delightful Easter gifts for any child or adult that holds a special place in your heart. The additional room that comes in these large wicker Easter baskets means you could consider giving one of these large hand-woven Easter baskets as a special Easter gift to an entire family. When you give one of these oversized Easter baskets on any special boy's or girl's Easter, you are sure to have plenty of room to excite them with a seemingly endless collection of Easter morning gifts and goodies. We carry both round and oval shapes in our large Easter baskets and both shapes are available in two Easter finish colors and multiple trim options.