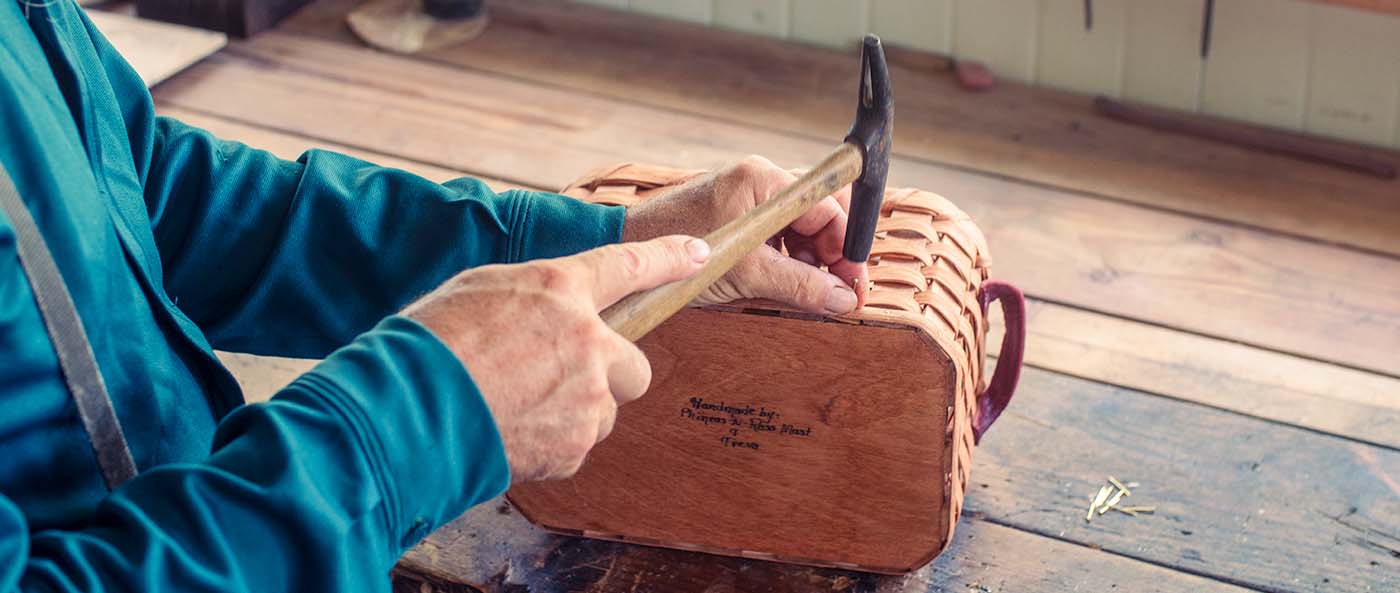 Wicker Baskets Crafted by Old-Order Amish Families
Heirloom quality woven baskets that provide functionality today and will be cherished forever as they are passed down for generations.
Handcrafted in the Midwest & Shipped in 24 Hours!
Storage Baskets | Amish Wicker Utility & Organizational Baskets
Need a storage or display basket size not shown? Click Here to order custom sized baskets!
Our selection of hand woven storage baskets and wicker organizer baskets is sure to complement your vintage, rustic, country, farmhouse, or primitive home and office decor. Each handwoven storage organizer basket is crafted in our Amish community and come complete with the signature of the Amish family member who crafts your organizational basket. Whether you are looking for decorative shelf baskets or for unique display baskets you will find the storage baskets woven by the Amish are the perfect answer to your needs.