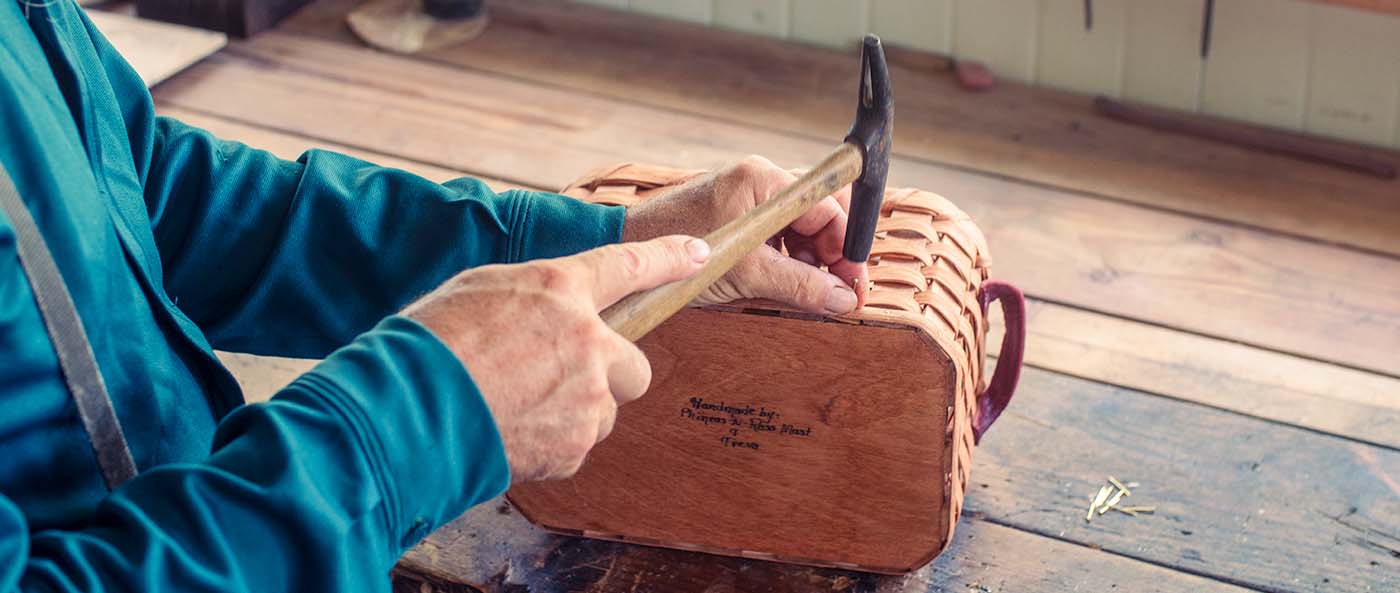 Wicker Baskets Crafted by Old-Order Amish Families
Heirloom quality woven baskets that provide functionality today and will be cherished forever as they are passed down for generations.
Handcrafted in the Midwest & Shipped in 24 Hours!
Friendship Gift Baskets | Keepsake & Sentimental Gifts For Freinds
Your one-of-a-kind friend deserves nothing less than a heartfelt one-of-a-kind gift. Our sentimental gifts for best friends are a memorable way to show them the special place they hold in your heart. We all love the feeling of being appreciated and loved, and a sentimental gift from Amish Baskets gives you the chance to pass that feeling on. Like all our baskets, our gift guide for friends features baskets that will have a deep meaning for anyone you give them to. Whether you're choosing a gift for your best friend or a special friendship gift for a family member, a unique gift from Amish Baskets heirloom baskets is sure to be a touching and heartwarming addition to your special relationship. Since friendship is the greatest gift of life it deserves to be remembered on any special occasion with a keepsake from the heart that your friend will love and cherish for their lifetime. Our genuine handcrafted Amish baskets are the perfect gift ideas to celebrate an amazing friendship. Each of our baskets are created by loving and talented Amish families in the heartland of the USA who have been practicing the skill of weaving heirloom quality keepsakes for many generations. Their great attention to detail allows for the creation of the very finest in quality baskets. One of the most popular friend gifts for women or friend gift for men are the wicker woven bird houses. Another popular friends' gift idea are the egg baskets. Giving a lazy susan that your friend or family member can use as a centerpiece is another great way to show your appreciation for their closeness and companionship over the years.
Personalization Always Available! Commemorate any occasion and add a deeply personal touch to your treasured friendship gift by adding a personalized Brass Plate on your gift.
Will you be away from your friend on the special occasion? CLICK HERE to see how to send the most unforgettable gifts.