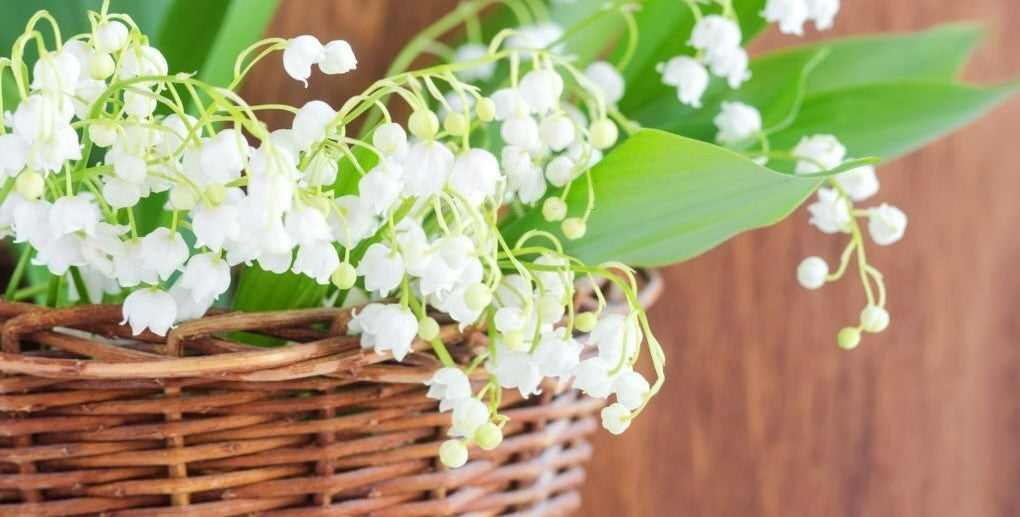 May Basket Ideas
May Day is among the most celebrated holidays, particularly in European countries. It is traditionally celebrated on May 1st with activities like dancing around a maypole, weaving floral garlands, singing traditional songs, crowning a May Queen, and giving baskets of flowers. 
If you're looking for some creative ideas for your May Day celebrations, this article is here to help! We'll look at some May basket ideas inspired by the Amish culture. By the end, you'll have all the ideas you need for a unique and festive celebration. 
What this article covers:
What Is May Day
May Day is a time-honored European festival that heralds the arrival of summer. Observed on May 1st, it falls mid-way between the spring equinox and the summer solstice.
Traditionally, May Day has been celebrated with surprise flower baskets, dancing around the Maypole, and singing. In more recent times, it has become a day to campaign for better labor rights.
However, you can still gift your loved ones with the best corner basket or harvest basket. May Day presents the perfect opportunity to express appreciation and affection for our dear ones. 
What's a May Day Basket?
May Day baskets are a traditional springtime custom that has been around since the 19th and 20th centuries. The practice involves creating a basket filled with flowers or candy and then delivering it to the door of a friend or neighbor.
The contents of the basket can vary depending on personal preference but typically include items such as flowers, sweets, cards, or other small gifts. The idea behind May Day baskets is to celebrate the start of warmer weather and new life in nature.
In addition to giving baskets away, people often hang them on their own doors as a sign of welcome for visitors, a tradition that's alive and well today in many parts of the world.
How Are May Baskets Made?
The possibilities for crafting these baskets are boundless, depending on your resourcefulness and the materials at your disposal.
One way to make a May Day basket is to start with a basket or container of some kind. This could be a wicker basket, a paper bag, or even an old shoe box that you decorate with ribbons or fabric scraps. Once you have your basket ready, fill it with flowers or candy for your recipient. If you want to get really creative, you can also add small gifts like homemade cards or trinkets.
When the basket is complete, tie it up with ribbon and knock on the door of your recipient's home. When they open the door, yell, "May basket!" and present them with their special gift from you!
The best way to give your friends unique baskets is to learn how to make a flower girl basket or get some DIY wedding gift basket ideas. This way, your friends will receive a basket that's not only beautiful and personal but also special.
Amish May Day Baskets
Amish May Day Baskets are handcrafted by Old-Order Amish families with heirloom quality and sustainable materials. These baskets are available in an array of shapes, sizes, and colors, catering to every need and occasion: Amish May Day Baskets provide the perfect solution. 
From small heart baskets to giant Easter baskets, our baskets are sure to make a statement in any room. You can also fill Amish baskets with unique gift baskets filled with delectable Amish products like jams, jellies, and baked goods.
Top 5 May Day Basket Ideas / What to Put in Your Amish May Day Basket
Whether you want to know how to make the best sewing basket or you're looking for great wedding bathroom basket ideas for May Day, here are some insights for you:
May Day Flower Pails
May Day flower pails are a great way to show someone you care. Fill the pail with fresh flowers from your garden or local florist, and add a personalized note for an extra special touch.
Berry Basket
A berry basket is a fun and easy way to make someone's day. Fill it with fresh berries, homemade jams, and other treats for a sweet surprise.
May Day Mini Treat Basket
Make a mini treat basket for your loved ones this May Day! Include small items like chocolates, cookies, and other goodies that will make them smile.
Party Cup Baskets
Party cup baskets are an easy and affordable way to show your appreciation this May Day. Attach chenille stems or curling ribbon for a springy look, then fill the cups with candy, flowers, or trinkets of your choice!
Plant & Gardening Gloves
For the green thumb in your life, fill your May Day basket with flower seeds and gardening gloves or tools! 
One of the best garden basket ideas is to add a personalized message on the outside of the basket. This can include a funny pun or an inspirational quote that relates to gardening and plants. 
Conclusion
Celebrating May Day doesn't have to be an expensive venture.  
With a dash of creativity, you can craft the ideal basket to show that special someone in your life how much you care. 
Regardless of what you choose to make, ensure you include thoughtful items that will make the recipient feel special. Good luck! 
Did You Find Our Blog Helpful? Then Consider Checking: