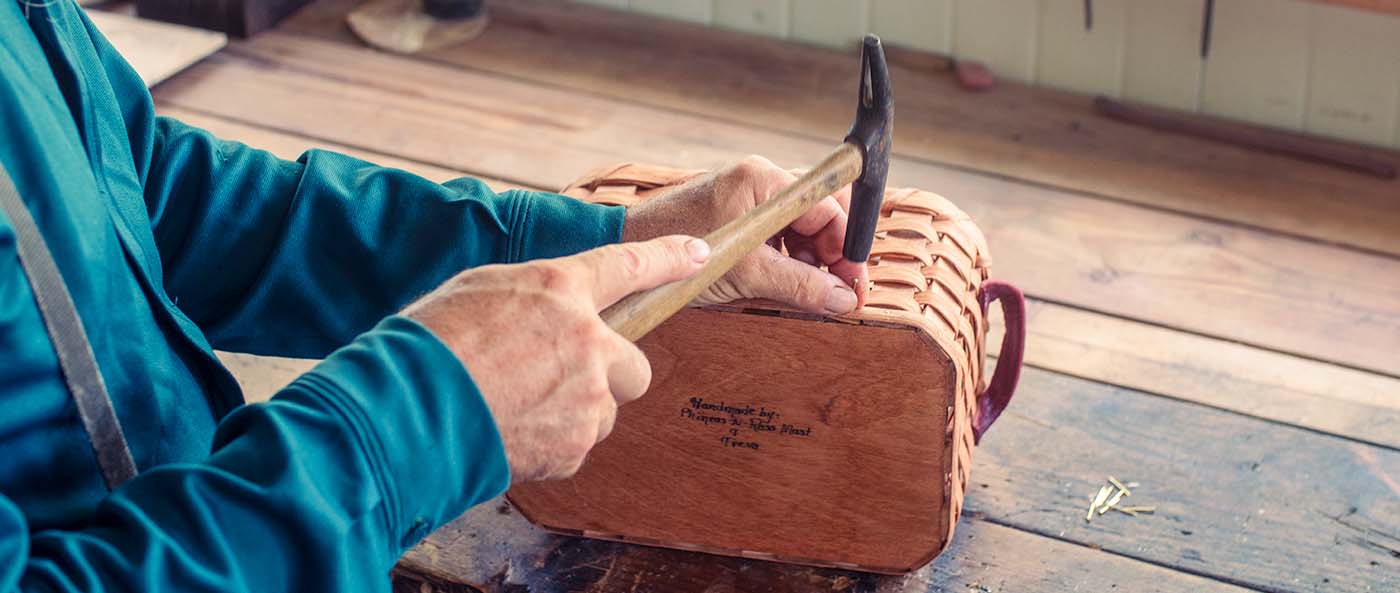 Wicker Baskets Crafted by Old-Order Amish Families
Heirloom quality woven baskets that provide functionality today and will be cherished forever as they are passed down for generations.
Handcrafted in the Midwest & Shipped in 24 Hours!
Natural Easter Baskets | Amish Woven Wicker Easter Egg Baskets
Our natural Easter baskets feature a one-of-a-kind rustic charm that you can only get from a genuine Old-Order Amish wicker handwoven Easter egg basket. Each of our natural baskets are handmade using the finest all-natural materials (no synthetics or plastics). The Amish tradition of basket-making has been passed down in the Amish families for generations so you can be assured of having an Easter basket that will create an unforgettable memory today and will be passed down for generations to come. These naturally-rustic Easter baskets are also perfect decorating in your country, rustic, rural, primitive, or farmhouse home décor. More than just an Easter morning surprise... Our natural Easter baskets make an excellent accent or centerpiece in any Easter display.