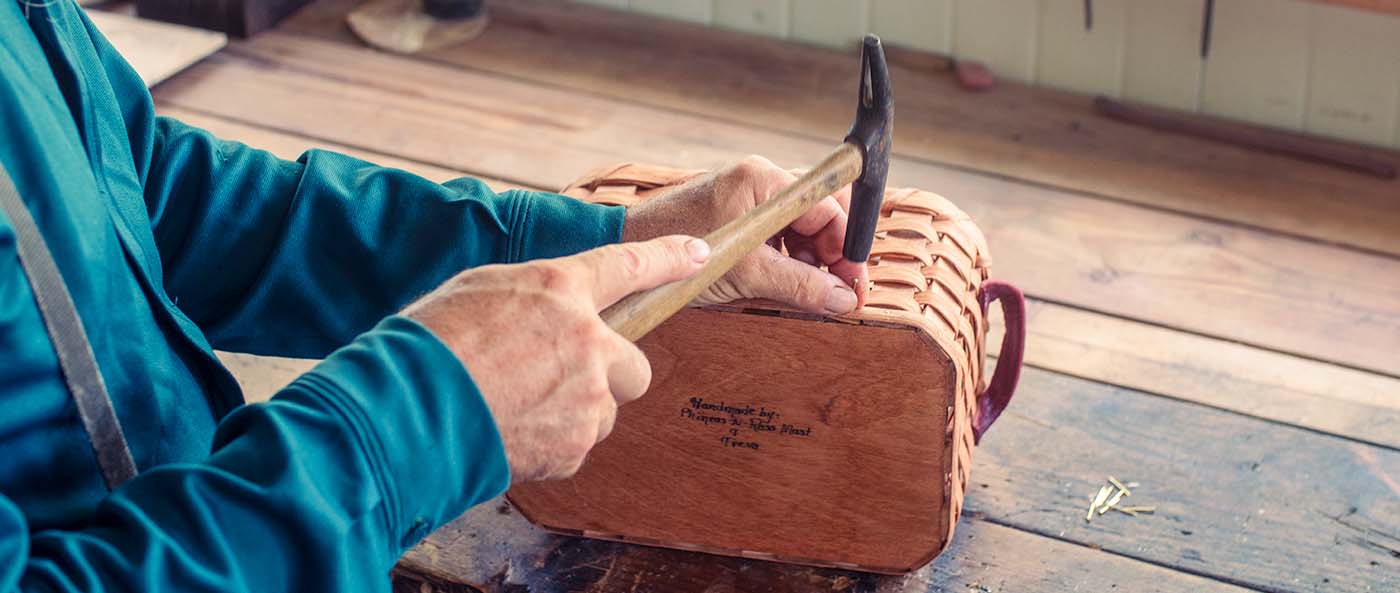 Wicker Baskets Crafted by Old-Order Amish Families
Heirloom quality woven baskets that provide functionality today and will be cherished forever as they are passed down for generations.
Handcrafted in the Midwest & Shipped in 24 Hours!
Pie Carriers | Vintage Woven Wooden Amish Pie Baskets
Discover the #1 selling pie baskets handcrafted by Old-Order Amish families in the heartland.
We have Amish woven wooden pie baskets for one pie, double pie carriers, and even a triple pie carrier basket. The woven wood construction and strong carrying handles on our vintage pie carrier baskets assure that your pie basket will be a special part of your pie toting travels for years to come. From family reunions, church functions, or any potluck dinner, an Amish handcrafted pie basket is the perfect way to carry pies, cakes, and other baked goods. Add a custom personalized engraved Brass plate to any of our wicker pie baskets and you instantly create a family heirloom to be passed down for generations to come. Our multiple pie carriers have become a popular traditional gift in many families over the years. Each pie carrying basket that you gift to yourself, a friend, or family member is sure to become a family heirloom to be passed down to children and grandchildren for generations to come. By giving an old-fashioned portable pie basket carrier that is crafted with love in Amish country, you give a cherished memory and traditional craftsmanship that will give future generations the lasting enjoyment available from owning a genuine Amish pie basket. Each handwoven pie carrier basket is crafted in our Amish community and comes complete with the signature of the Amish family member who weaves your pie basket.

Choose the perfect pie basket size...

Single Pie Carrier
Our Single Pie Basket is perfect for taking one pie, tarts, or other baked goods.

Pie Carriers for 2 Pies
We have a wide selection of popular 2 tier dual pie carrier baskets to carry up to two pies. Our very popular Round Pie Carrier for 2 Pies is always a fine choice. You may also choose our Wooden Handled Round Pie Basket for 2 Pies or the very traditional, Square Double Pie Carrier.

Triple Pie Carrier
If your baking requires extra room, our 3 Tier Pie Carrier comes with two pie trays and offers you all the space you need to carry three pies, two pies, and a cake, or any large assortment of baked goods.