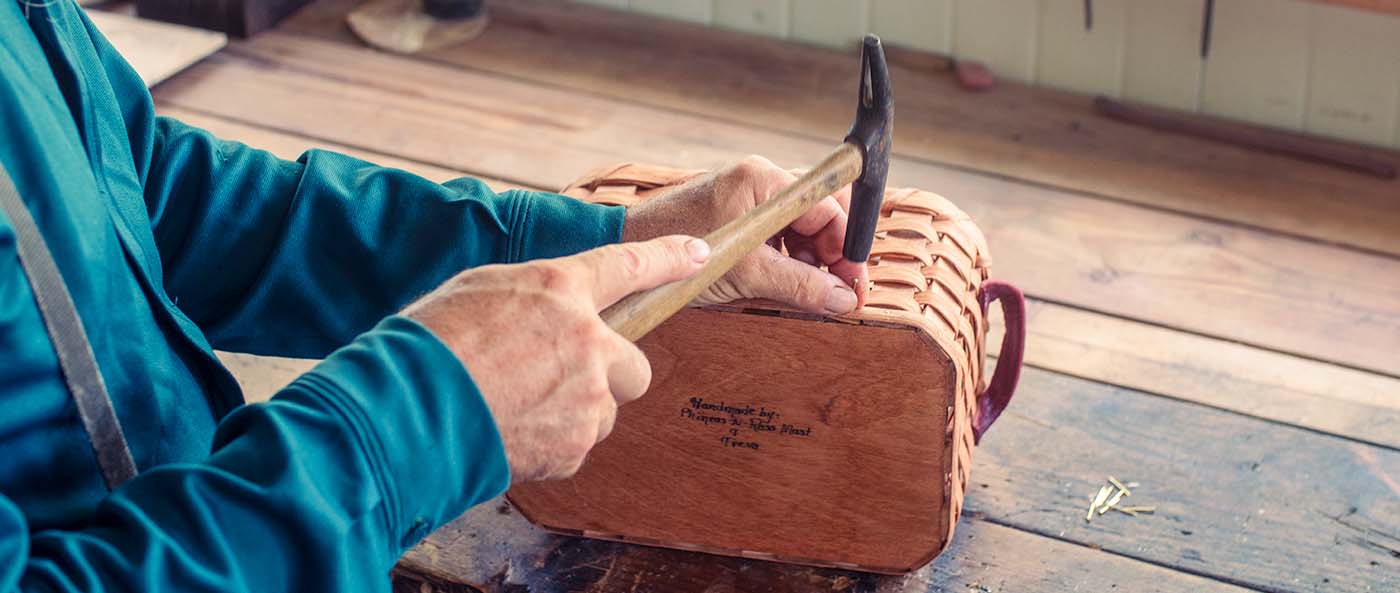 Wicker Baskets Crafted by Old-Order Amish Families
Heirloom quality woven baskets that provide functionality today and will be cherished forever as they are passed down for generations.
Handcrafted in the Midwest & Shipped in 24 Hours!
Living Room Baskets | Storage Baskets For Living Room Decorating
Our selection of Amish handwoven living room decorating baskets are sure to compliment any rustic, cottage, cabin, country, or farmhouse decor style. Each of our decorative wicker storage and display baskets are handcrafted in old-world and primitive woven wicker designs. Our baskets are created to be furniture-quality showpieces you can display in your living room or in any room in your home. With their warm texture and simple beauty, all our unique baskets for your living room decorating will inspire many decorating ideas. Any of our heirloom-quality wicker baskets for decorating, storage, and organization are guaranteed to make your house feel more like a home. Our charming country living room decor basket selection features many rustic design elements, including our popular blanket baskets, magazine baskets, firewood baskets, and tired storage baskets. Our selection of rustic, woven wooden living room baskets features many different designer baskets for your home.

Need Custom-Sized Baskets For Your Living Room?
Are you looking for a decorative storage basket to fill a special place in your living room, like tv cubby holes? Check out our custom woven wicker basket design and crafting service available with our Custom-Crafted Storage Baskets. When you are decorating your living room with baskets, you will surely discover the perfect look in the woven wicker baskets being handcrafted by Amish families in the Heartland of the USA.