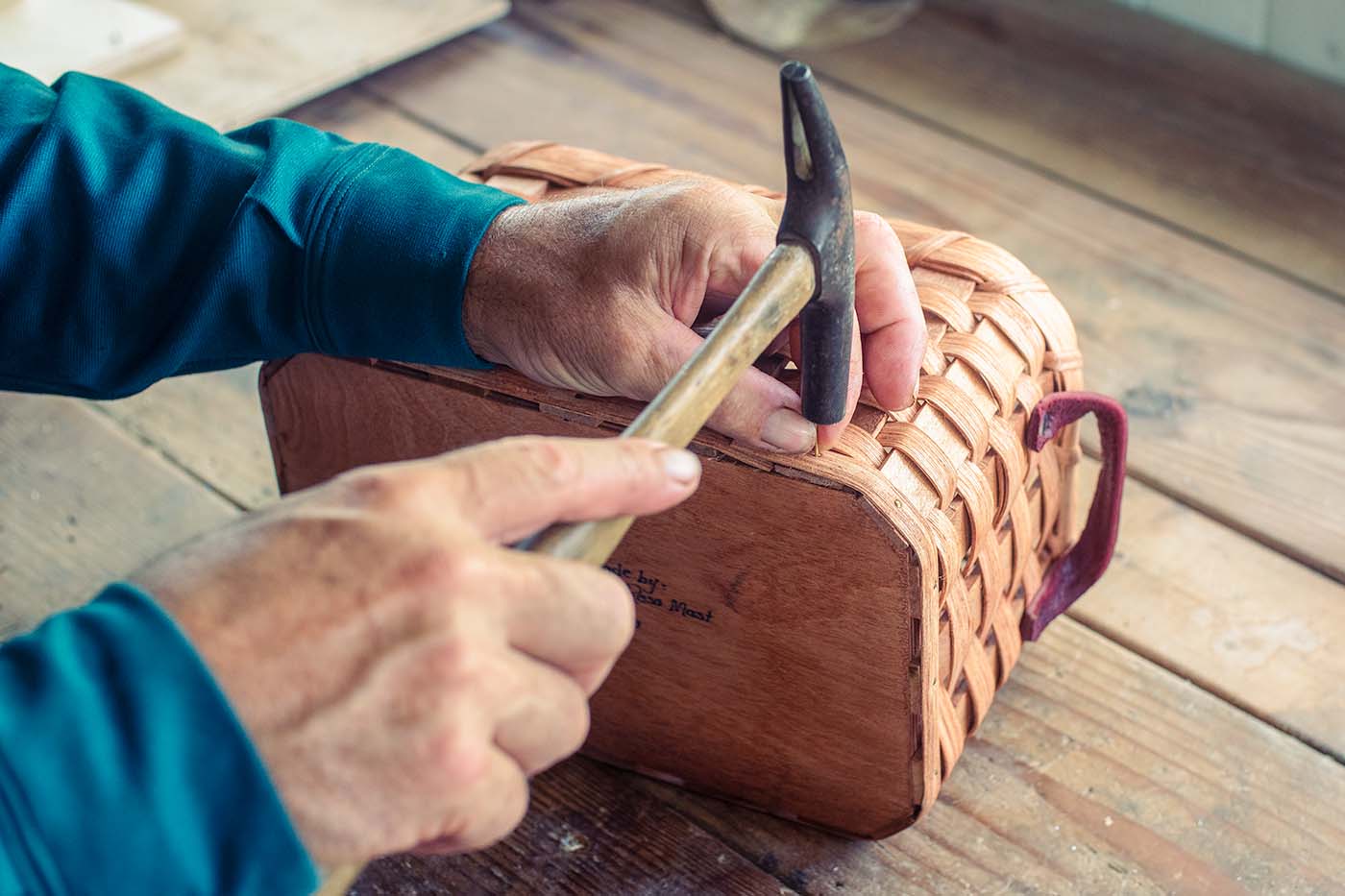 Why Buy Amish Handmade Baskets
We are the online market for Old Order Amish families who live and skillfully weave high-quality baskets in their Old Order Amish community in the American Heartland.
The quality of the woven wicker baskets available here is a result of the old-world attention to detail that each Amish family member gives to every basket they weave. Each basket shown on our site is handcrafted by an Amish family who is sustaining their simple and faith-filled way of life by selling their baskets through the AmishBaskets.com marketplace.
Don't just take our word for it. Read what our customers have to say about our Amish baskets HERE!
The great skill, patience, and craftsmanship used to produce our quality woven baskets is a tradition that has been passed down in each Amish family from one generation to the next for over a century.
Through a unique combination of select quality wooden materials and masterful hand weaving, our premium decorative baskets are guaranteed to provide you with enduring beauty, value, and usefulness.
All of the baskets sold through the AmishBaskets.com marketplace are individually handmade in the USA to be heirloom quality collectible showpieces. Each basket is certified to be an authentic Amish family handcrafted basket.
The Highest Quality Basket Construction…
All of our baskets are constructed of quality woven organic wood sides and hand-cut wooden bottoms (except the egg baskets which are fully woven). Lids and all internal dividers are also made of wood.
In addition to being a work of art, all the baskets on our site are built to last under actual use and harsh conditions (unlike some of those expensive "collector" baskets manufactured by "Art Basket" companies).
All stationary wood handles are integrated completely into the construction of the basket so there is no chance the handle may "slip off" over time. The handles on our baskets actually extend completely through the walls of the basket to the base and are secured directly to the base of the basket itself.
All leather or swiveling wood handles are mounted directly to the sturdy ribs in the basket wall. The ribs, in turn, are affixed directly to the basket base for strength.
Craftsmanship That is One of a Kind…
To make your basket unique and valuable, the family member who creates your basket will sign their name to it. As an extra personal touch, if the family member who weaves your basket is under 18, they will also put their age next to their name.
Each Basket is a Unique Conversation Piece…
You have your choice of 3 trim colors in any basket. They are Matching (solid colored), Wine & Blue, or Wine & Green.
The rims of most basket models are piped with rope and wrapped by a single strand of trim which is the same as the trim used to "stripe" most baskets.
Please note that each basket that you receive from AmishBaskets.com represents an individually handmade item. The Amish craft-family members do keep the measurements close and the quality is very consistent but posted measurements and colors may vary slightly as a result of the individual hand crafting and hand finishing process used.
Measurements are provided in the description for each basket so you can get a good idea of the actual size of each basket.