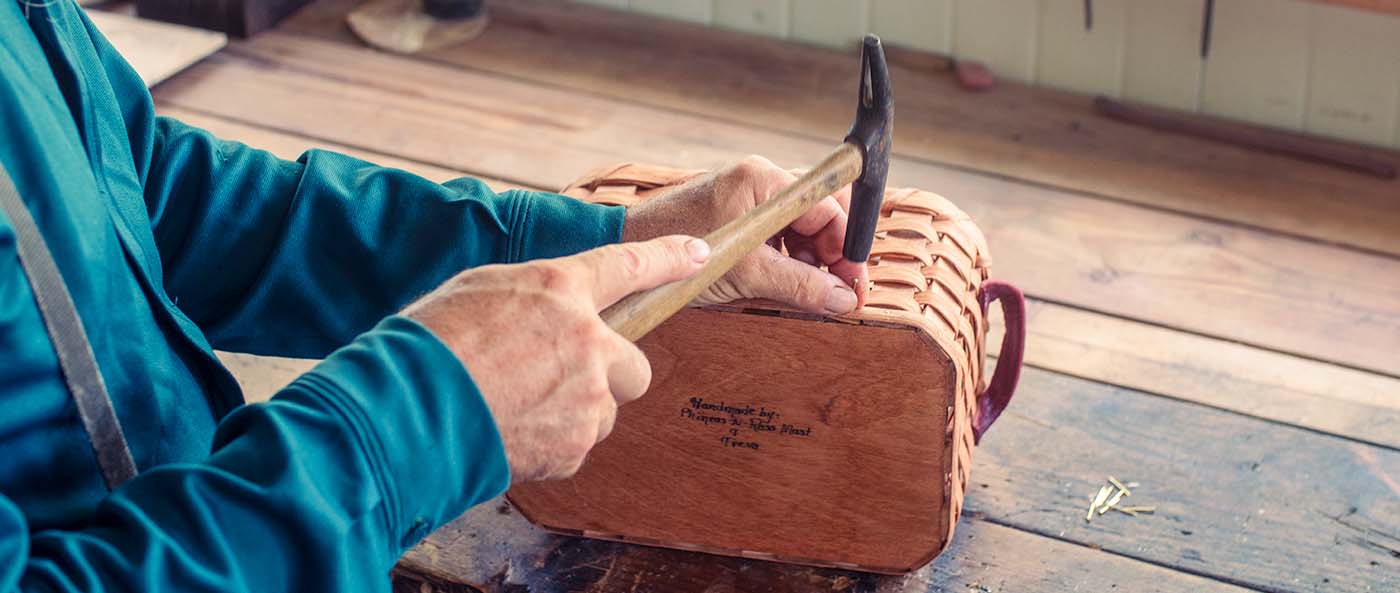 Wicker Baskets Crafted by Old-Order Amish Families
Heirloom quality woven baskets that provide functionality today and will be cherished forever as they are passed down for generations.
Handcrafted in the Midwest & Shipped in 24 Hours!
Christmas Home Decor | Vintage Amish Holiday Decorative Baskets
Our exclusive vintage Christmas decor baskets and Christmas tree decorative rings will instantly become the hallmark of your Christmas decoration ideas. The heartfelt warmth and rustic charm found in all our vintage Christmas basket decorations will bring a uniquely retro look and feel to all your indoor holiday decorating ideas. Celebrate the season with the festive Christmas decor designs being created by hand by Amish craftspersons who are devoting their life to God, family, and to creating amazing woven wicker holiday decorations for you to display in your home. Christmas table decorations and wall decorations crafted from rustic woven Amish wicker will provide a warm and welcoming look and feel for all your Holiday guests to admire and find joy and peace in. The special attention to detail that is woven into each of our unique holiday accents is only possible because they are created and woven with heart by Amish families who have been practicing the craft of weaving baskets and Christmas decor for generations. This year the perfect country Christmas decor theme can be in your home when you decorate with any (or all) of our woven wooden Christmas decorations. Perfect in any Christmas décor theme from farmhouse to rustic or primitive, your Christmas decorations are sure to give a totally new look when you accent them with our country Christmas decorative pieces. All our rustic and vintage Christmas decor and Christmas mantel decorations are signed by the Amish craftsperson who creates your decoration here in the Heartland of the USA.
When you have finished your Holiday home decorating, start your Christmas shopping here at AmishBaskets.com. Our gift guide offers a large selection of heartfelt and heirloom suggestions to help get you started on giving the most cherished Christmas gifts. Visit our Christmas Gift Ideas to see our top Christmas gifts. Need a large number of Christmas gifts? Visit our Gifts Under $40 and Gifts Under $60 selections.