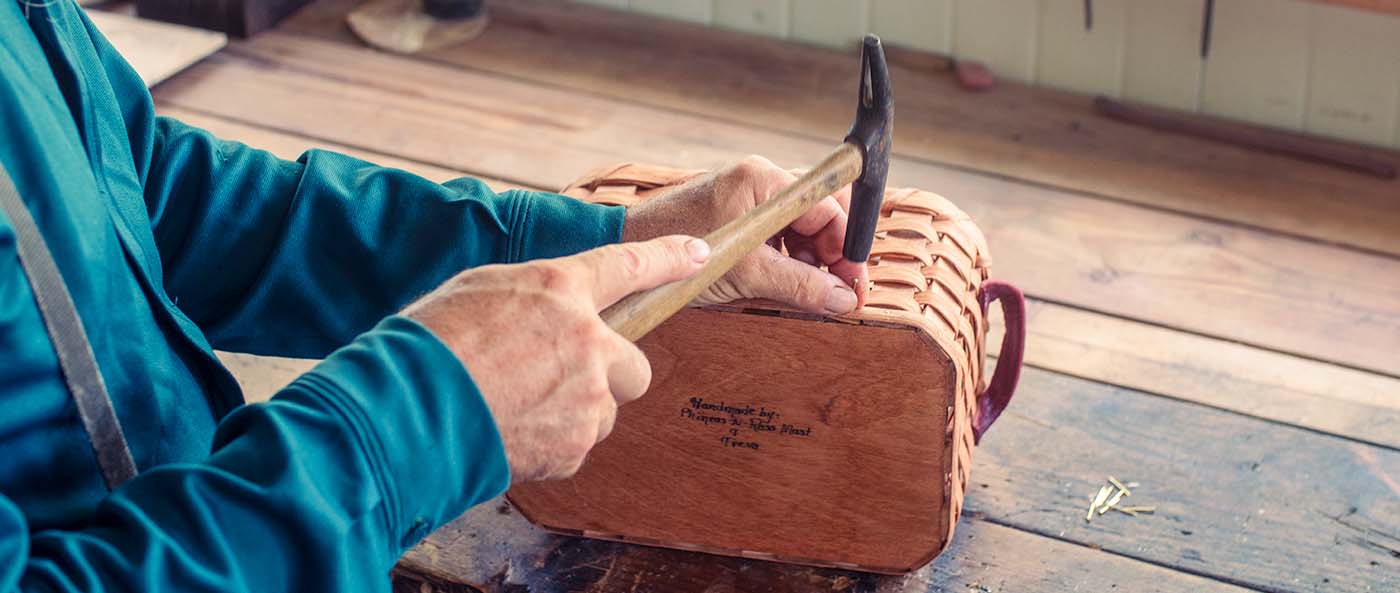 Wicker Baskets Crafted by Old-Order Amish Families
Heirloom quality woven baskets that provide functionality today and will be cherished forever as they are passed down for generations.
Handcrafted in the Midwest & Shipped in 24 Hours!
Knitting Baskets | Amish Woven Wicker Crochet, Yarn & Project Storage
Our hand-woven, vintage wicker knitting and crochet baskets are uniquely designed and crafted in an Old-Order Amish community in the Heartland of the USA. Each vintage knitting basket and crochet basket organizer is handmade to be more than just a yarn storage basket. Each of our knitting baskets are designed to be an unforgettable part of your home decorating. You're sure to find that our knitting boxes will perfectly accent your farmhouse, rustic, or country primitive decor. You can comfortably use and display one of our knitting or crochet baskets as a focal point in any room setting. Whether you choose one of our standing knitting baskets with lid and legs, or our convenient travel knitting caddy and crochet basket with handy carrying straps, you are buying an heirloom piece of history that can be passed down from generation to generation and instill a love of knitting and a tradition of caring in your children and grandchildren. You can even add a personalized solid brass plate to your woven knitting basket to make it an extra special gift for anyone on your gift list. When you're looking for a knitting project basket with plenty of yarn storage, you will find that the Amish know a thing or two about knitting and they designed our knitting and crochet baskets and boxes to perfectly fit the needs of knitters and crochet enthusiast. In to needlepoint? Our exclusive travel knitting bag is woven from flexible wicker and is perfect for your needlepoint supplies and threads in addition to knitting and crochet yarns. Keep all your knitting supplies and projects by your side in your living room and then use the handles on our knitting and crochet baskets to easily take your knitting with you on your travels so you can work on your projects whenever you find extra time.