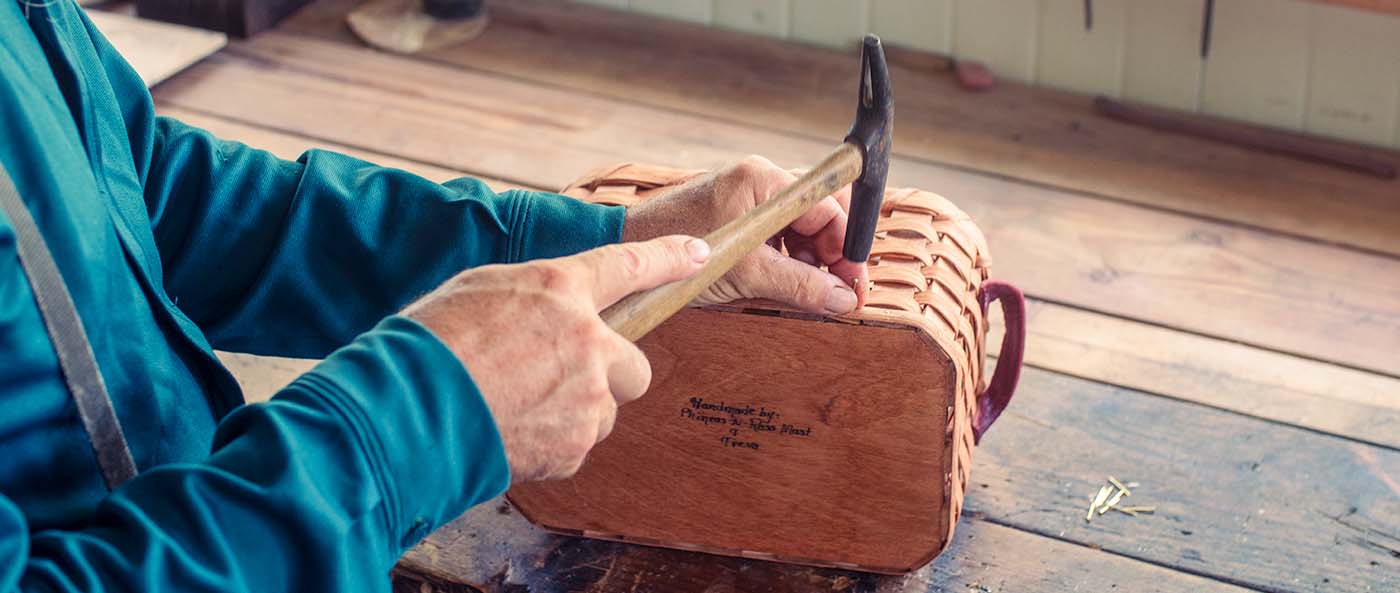 Wicker Baskets Crafted by Old-Order Amish Families
Heirloom quality woven baskets that provide functionality today and will be cherished forever as they are passed down for generations.
Handcrafted in the Midwest & Shipped in 24 Hours!
New Amish Products | Handmade Baskets & Treats From Our Community
Here you will find the featured new items crafted by our Old-Order Amish families in the Heartland of the USA. Whether you're looking for a new basket design to add to your decor or searching for a great gift idea for someone special on your gift list, you'll discover the latest multi-purpose decorative basket styles here. Like all our custom crafted baskets, the quality of our newest baskets come from an original old-world tradition of attention to detail. Each woven basket is handcrafted by an Omish family who is sustaining their simple and faith-filled way of life by creating heirloom quality baskets. The great skill, patience, and craftsmanship used to produce each quality handmade woven basket is a rich tradition they have been passing down in their families for generations. Each of these newest baskets is individually handmade in the USA to be an heirloom quality collectible showpiece. To make each Amish made basket even more special, the specific family member who crafts your new basket design autographs their name on the bottom of each special piece they create. Whether you're looking for the perfect unique gift for Christmas, Easter, Mother's Day or any other holiday, we guarantee you will find enduring beauty, value, and usefulness in every handmade woven basket you present to your friends or family.  In addition to the possibility of becoming a special addition to your own Amish made basket collection, we are sure you will also discover that any one of these handmade woven baskets would be a great gift to mark a major milestone in a loved one's life. From weddings to anniversaries or birthdays to retirement, you can be sure your gift will touch their heart and then become a treasured keepsake for a lifetime and for generations to come.