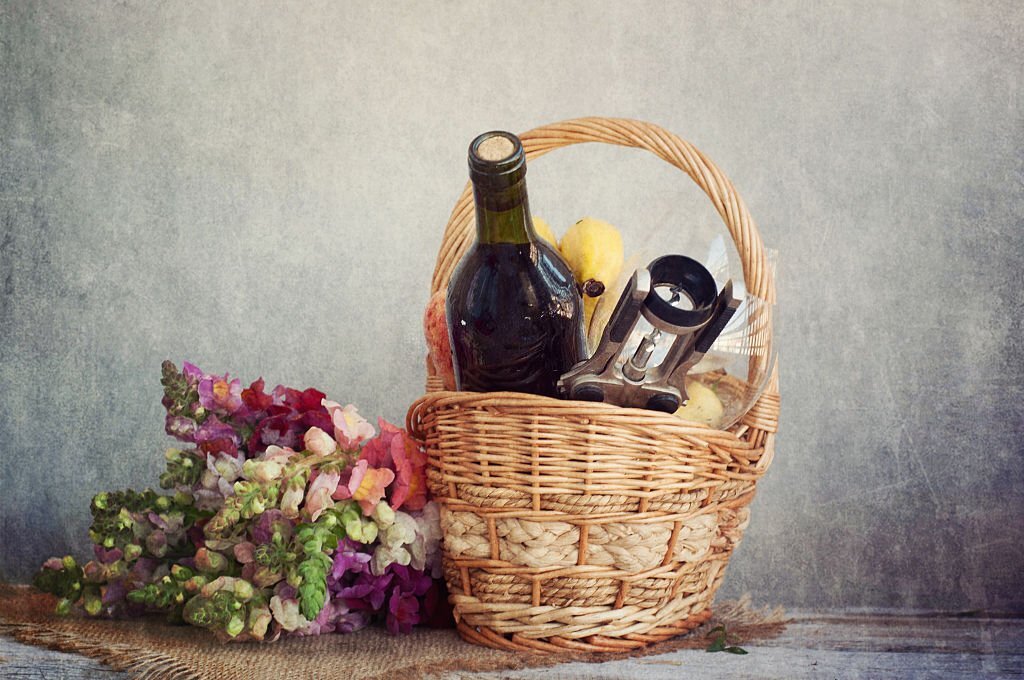 Welcome Basket Ideas
Hello and welcome! Are you tired of giving the same old gifts and looking for something truly unique? Well, you're in the right place. Today, we're diving deep into the world of "welcome basket ideas", but not just any baskets—we're talking about authentic, lovingly-crafted Amish welcome baskets. 
When you think of warm, heartfelt welcomes, what comes to mind? To us at Amish Baskets, it's all about community, connection, and sharing a piece of our unique culture with the ones we love. But what does that look like in practice? Well, imagine gifting a beautifully woven basket filled with handmade Amish goods, from our famous preserves to one-of-a-kind wooden crafts. Each item represents a piece of our lives, a glimpse into a culture that values quality, craftsmanship, and simplicity above all else.
Here at Amish Baskets, we live and breathe Amish culture. This isn't just a business to us; it's a way of sharing our heritage and values with you. So buckle up and prepare for an exploration of "welcome basket ideas" steeped in Amish authenticity and tradition. Whether you're greeting a new neighbor, welcoming guests, or simply saying thank you, we've got a basket that's just right for you. Let's dive in!
What this article covers:
Demystifying the Amish Culture
Steeped in tradition and simplicity, Amish culture is a testament to a way of life that values community, craftsmanship, and simplicity above all else. Contrary to common misconceptions, the Amish are not 'stuck in time.' Rather, they carefully select elements of modernity that align with their values. 
At the heart of Amish culture lies craftsmanship. The Amish take immense pride in their work, creating items that aren't only beautiful but also practical and long-lasting. Each Amish craft, including our baskets, is a testament to this dedication.
From the charm of handcrafted furniture to the warmth of a quilt made with care, every aspect of Amish culture reflects a commitment to quality and authenticity. 
At Amish Baskets, we proudly carry forward this legacy, offering you a glimpse into a life that cherishes simplicity and quality.
The Art of Amish Welcome Baskets
There's an undeniable art to crafting Amish welcome baskets. Just like a painter with their palette, we handpick each item, ensuring it perfectly complements the overall composition of the basket. And in doing so, we create an experience that's more than just a gift—it's a warm, heartfelt welcome.
Wondering what to put in a guest room basket?
For starters, our corner shelf baskets are perfect for turning any guest room into a welcoming haven. These beautifully crafted baskets can be filled with hand-stitched linens, miniature soaps, and other homey items, offering your guests a small piece of comfort that instantly makes them feel at home.
And if you're looking for Airbnb welcome basket ideas, we've got you covered too. Our heart baskets bring a touch of Amish authenticity to your Airbnb, helping you stand out from the crowd. Imagine your guests' delight when they discover a heart basket on their bed, filled with locally sourced goodies like homemade Amish fruit jam, Amish pastries, and a handwritten welcome note. It's these small touches that transform an ordinary stay into a memorable experience.
For those who love the great outdoors and are in search of tailgating basket ideas, look no further. Our huge Easter baskets may be traditionally used for Easter egg hunts, but who says you can't get creative? These sturdy, spacious baskets are perfect for packing all your tailgating essentials. Think traditional Amish snacks, craft brews, and even a few fun outdoor games. Now, that's a tailgating party everyone will remember!
Creating the perfect welcome basket is all about adding a personal touch. And with Amish Baskets, you're not just giving a gift; you're sharing a piece of our rich Amish culture and tradition. Whether it's a guest room basket, an Airbnb welcome, or a tailgating celebration, there's an art to crafting the perfect Amish welcome basket, and we're here to share it with you.
Top Welcome Basket Ideas from Amish Baskets
At Amish Baskets, we're experts at combining tradition, functionality, and aesthetic appeal into unique welcome baskets that leave a lasting impression. From our experience, here are some top welcome basket ideas:
1. The Homestead Welcomer
This basket is a wonderful mix of practical Amish items such as a hand-woven dish towel, a beeswax candle, and a jar of our delicious, homemade apple butter. It's perfect for anyone moving into a new home or neighborhood. This basket not only offers warmth and comfort but also introduces the recipients to the simple pleasures of Amish life.
2. The Artisan's Delight
If you're hosting a crafty friend or family member, this basket could be the perfect welcome gift. It's filled with Amish handmade items such as a beautiful quilted potholder, a hand-carved wooden spoon, and handmade soap. This basket tells the recipient that you value their appreciation for quality, artisan goods.
3. The Comforting Touch
Designed for those going through tough times or needing a pick-me-up, this basket offers comfort and solace. It includes a cozy hand-knit blanket, a comforting herbal tea assortment, and a heartwarming Amish novel. It's a gentle reminder that they are not alone.
4. The Outdoor Enthusiast
Perfect for friends who enjoy the great outdoors. This basket includes items such as an Amish-made bird feeder, a locally-made bug repellent, and a guidebook on local flora and fauna. It's an encouragement to explore and appreciate nature's beauty.
5. The Hearth and Home
This is a wonderful gift for a family or a group. It features a selection of our best Amish goods, like a homemade bread mix, a jar of our famous dill pickles, and a charming hand-woven table runner. It's a warm, welcoming gesture that's sure to be appreciated by everyone.
Remember, a welcome basket isn't just a gift; it's a reflection of the thought and care you put into welcoming someone. With Amish Baskets, you can be sure that your welcome basket ideas are more than just concepts - they are heartwarming experiences waiting to be shared.
Why Choose Amish Baskets for Your Welcome Basket Needs
In a world where mass-produced items are becoming the norm, choosing Amish Baskets means choosing authenticity, quality, and tradition. Here's why we believe we're the perfect choice for your welcome basket needs:
Authentic Amish Crafts
All our baskets and goods are 100% handcrafted by skilled Amish artisans. Each item is unique, carrying a piece of Amish culture and craftsmanship in every stitch, weave, and detail. So, when you choose Amish Baskets, you're not only buying a product; you're also owning a piece of heritage.
Uncompromised Quality
The Amish are renowned for their dedication to quality. In an Amish workshop, no detail is too small, and no effort is too big if it leads to a superior product. This unwavering commitment to quality is evident in every basket we offer.
Ethical and Sustainable
In a time when sustainability matters, choosing Amish Baskets aligns with your values. The Amish live close to nature and prioritize sustainable practices in their crafts. Additionally, by supporting Amish Baskets, you're supporting a community that values ethical labor practices and fair wages.
Personal and Customizable
Our welcome baskets are not one-size-fits-all. They're personal, curated collections that can be customized to your needs. Whether you want a guest room basket or a tailgating bundle, we've got a variety of options to make sure you're gifting something truly special.
Memorable Experience
An Amish Baskets welcome basket is not just a basket; it's an experience. From the moment it arrives, the recipient will feel your warm, personal welcome. The thrill of unwrapping it, the surprise of discovering the carefully chosen items within, and the joy of using or consuming them - it's an experience they'll remember.
Choosing Amish Baskets means choosing to welcome your loved ones in a way that's meaningful, memorable, and deeply rooted in a rich cultural tradition. Trust us, it's a choice you won't regret.
Conclusion
There you have it - a journey through the unique world of Amish welcome baskets. We've explored the craftsmanship behind these authentic creations, delved into the heart of Amish culture, and shared some of our favorite welcome basket ideas, all crafted with love and tradition.
Choosing an Amish Baskets welcome basket is choosing a piece of Amish culture, a symbol of quality, and a gift steeped in a centuries-old tradition. Each basket tells a story, bringing warmth, authenticity, and a sense of community to any occasion.
As we part ways, we invite you to bring the Amish way of warmth into your homes and hearts. Remember, a welcome is more than just a greeting; it's an experience. And we're here to help you make it memorable.
So why wait? Head over to our Amish Baskets website, explore our range of handcrafted baskets, and let's create some unforgettable welcomes together!
Did You Find Our Blog Helpful? Then Consider Checking: