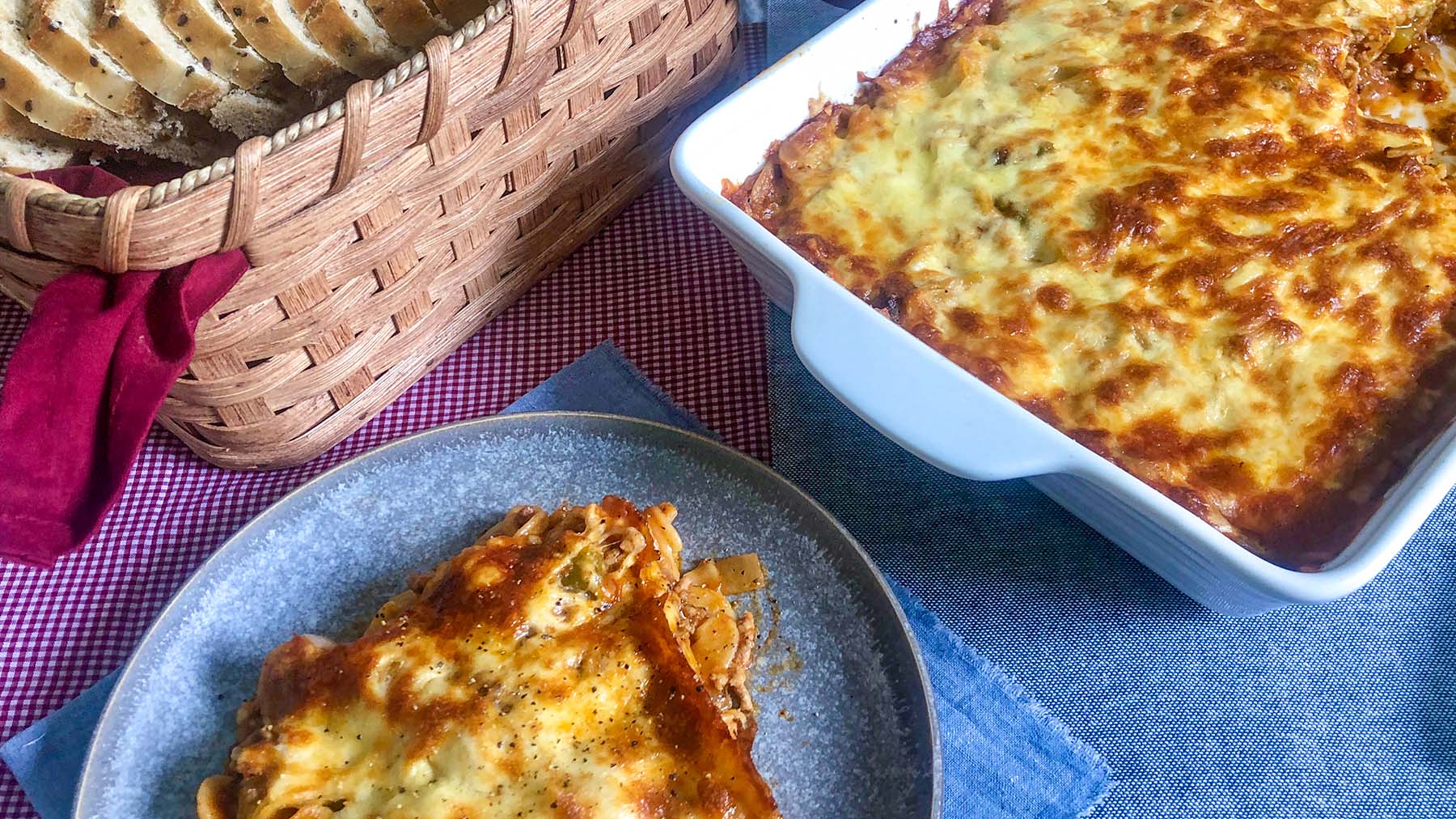 Amish Yumasetti Casserole
Amish Yumasetti is a classic Amish casserole made with beef, noodles, peas, and a creamy white sauce. This casserole recipe is a simple combination of some of our favorite ingredients. It can be prepared quickly and is a great way to serve many people at a moment's time.
There are several variations of this traditional Amish casserole with some recipes including cheese or tomato sauce. This Amish Yumasetti casserole is topped with a breadcrumb crust which gives its crunchy texture. Feel free to use any noodles for this recipe such as rigatoni or egg noodles.
If you love breaded casseroles like this one, you will have to try Amish Chicken and Stuffing Casseroles and Amish Zucchini Casseroles. For a simple easy breakfast, we recommend trying out Amish Breakfast Casserole. Stay inspired with these easy-to-prepare Amish casserole recipes that are perfect for the whole family!
Looking for an unforgettable Amish gift experience?
This handcrafted Amish Wood-Handled Goat Soap Gift Basket comes with real homemade goats milk soap. Goats milk soap is a traditional Amish soap that is a natural cleanser packed with fatty acids and probiotics.
This is the gift basket you never knew you needed! This special goat soap gift assortment comes with three of Miller's most requested scents including Milk and Honey, Vanilla Cream, and Lavender.