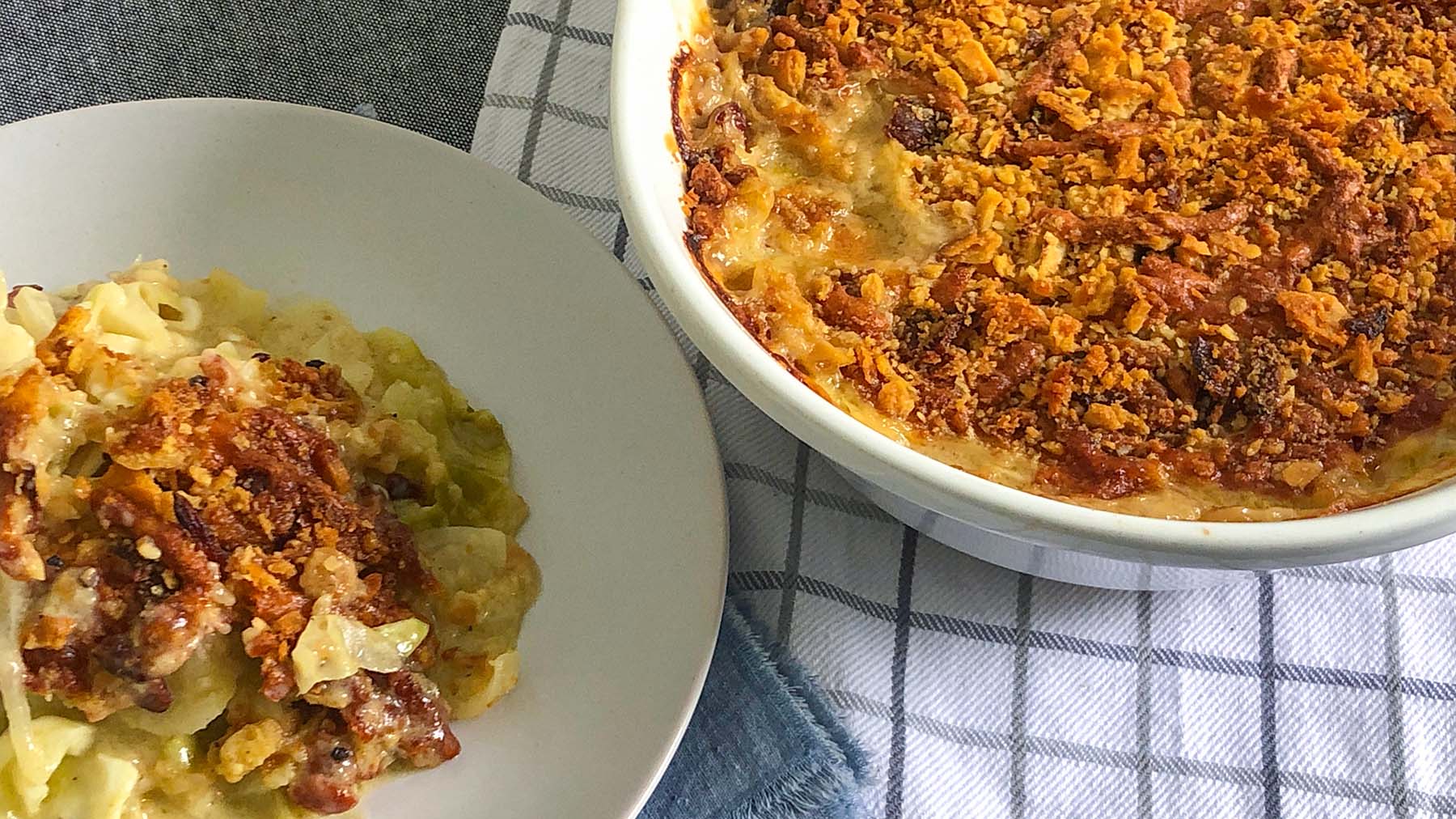 Amish Cabbage Casserole
Amish Cabbage Casserole is a comforting traditional Amish delight consisting of cabbage, onion, cheese, and a creamy sauce topped with a crispy bacon cracker cheese crust. This dish is good for any occasion, especially if you are craving an easy-to-prepare homestyle meal.
The creamy sauce for this recipe is made simply by combing two ingredients; condensed cream of onion soup and mayonnaise. Using soup in casseroles offers a time-saving kitchen hack for quickly adding flavor to your casserole.
This comforting dish can be easily made into a main dish by adding any meat like cooked ground beef or ham. Or try adding grated potatoes or eggs for more of a breakfast dish. We love this classic comfort meal on any occasion and there are so many variations!
If you like easy-to-prepare homestyle casseroles like this Amish Cabbage Casserole, we recommend trying Amish Ham and Potato Casserole and Amish Chicken Casserole.
For a casserole dish perfect for the whole family, try Amish Taco Pizza Casserole for a unique Amish take on two different cuisines.
Looking for a new decorative piece for the kitchen?
Our Amish handmade Small Wicker Egg Basket is a perfect way to store eggs, fruit, or veggies!
A perfect kitchen accent piece or carrying basket that is bound to last for years. Handwoven by an Amish craftsman, this piece is great for adding a touch of rustic and farm-style decor.