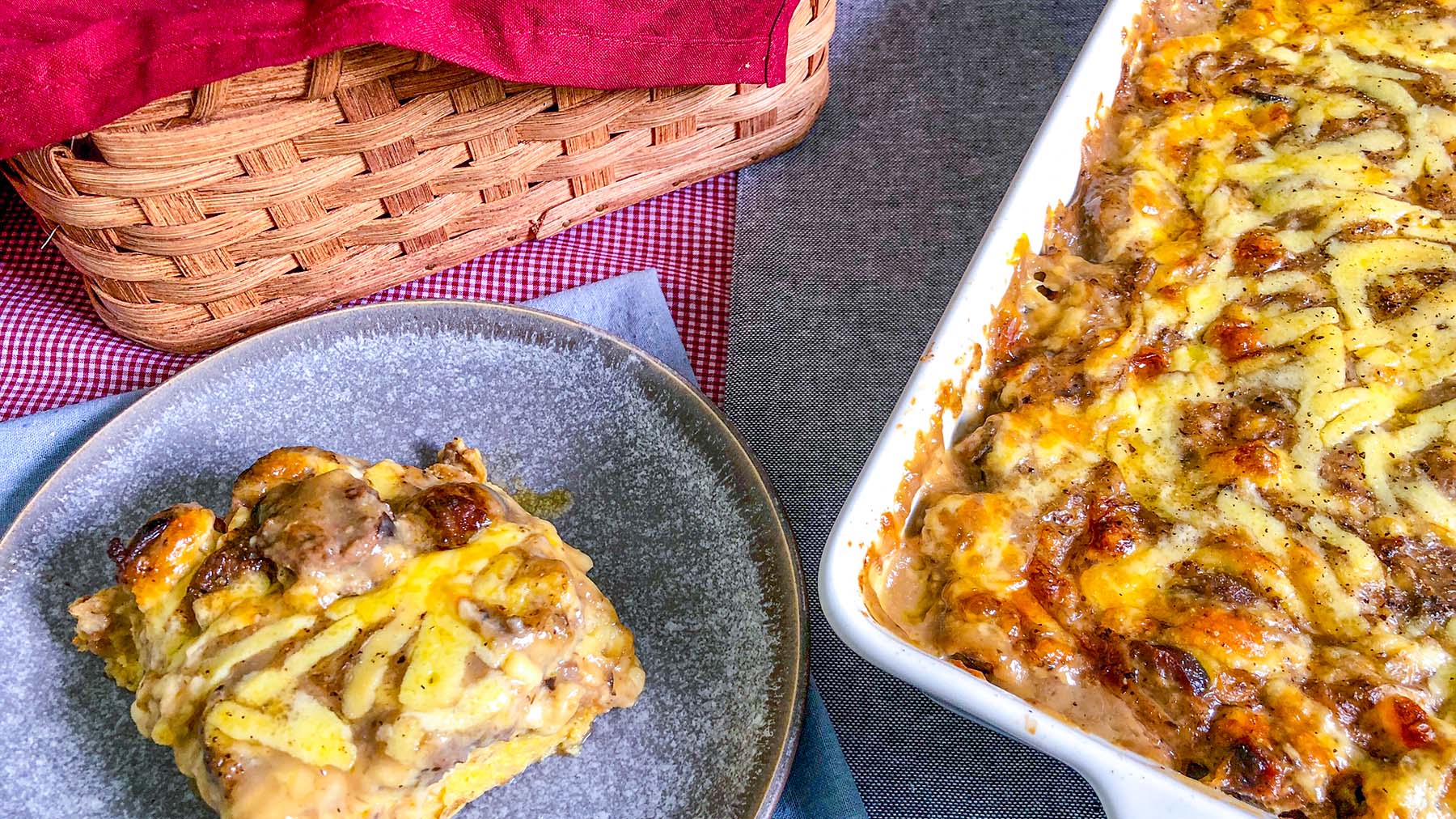 Amish Breakfast Casserole
This make-ahead Amish Breakfast Casserole recipe is perfect for those looking for a quick and hearty breakfast that requires little prep and time. Prep and bake the night before or bake right away to enjoy this cheesy Amish breakfast bake.
This super simple Amish Breakfast Casserole features our favorite breakfast ingredients like sausage, bread, eggs, and cheese flavored with a creamy mushroom soup. A perfect Amish egg bake to feed many hungry mouths in the nick of time.
For potato lovers, feel free to add a layer of shredded potatoes to make this dish into an Amish hash brown casserole. Try adding some spinach or broccoli for a boost of greens and nutrients.
If you love cheesy casseroles, you will also enjoy Traditional Amish Casserole which is also loaded with cheesy beefy goodness. Or check out Amish Shipwreck Casserole for a heartier cheesy casserole dish that's loaded with beef, rice, potatoes, and cheese.
For a leaner dish, try Amish Cabbage Casserole or Amish Chicken Casserole. We promise you will not be disappointed!
Looking for the easiest way to transport and serve your favorite casserole recipes?
This Amish Baskets handmade Hot Casserole Dish or Cake Pan Basket can be used to serve and carry your favorite casseroles.
This basket is perfect for carrying 9x13 casserole dishes without handles. Bring to any dinner party or potluck, this basket is the serving tray you never knew you needed. Check it out now