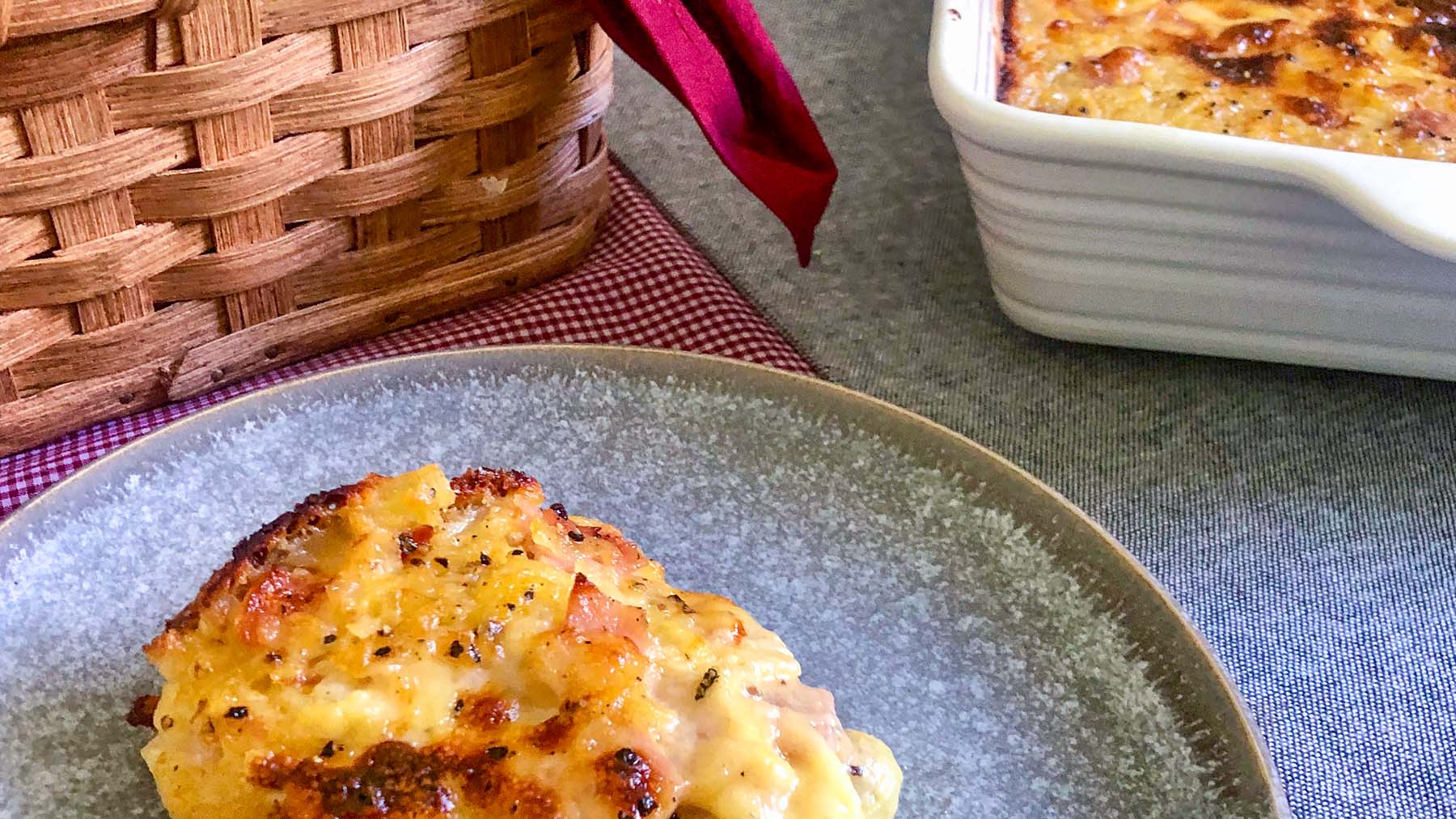 Amish Ham and Potato Casserole
Amish Ham and Potato Casserole is a classic comfort casserole with only 6 ingredients. This classic Amish ham casserole can be easily prepared and served within one hour! Serve for breakfast, lunch, or dinner!
This dish will be enjoyed by all ages, including the pickiest of eaters. Who doesn't love the simple yet delicious combination of potatoes, ham, and cheese?
Try switching up this recipe by adding your favorite vegetables like broccoli or spinach. Some variations of this recipe use cottage cheese or sour cream.
Alternatively, make this recipe more of a breakfast dish by adding eggs or egg whites. Or try out this make-ahead-of-time Amish Breakfast Casserole recipe for a comforting breakfast dish.
This Amish Ham and Potato Casserole would also pair nicely with a vegetable dish such as Amish Zucchini Casserole or a fresh Amish Tomato Salad. Feel free to simply serve it with a loaf of fresh bread!
If you love comforting casserole recipes like this one, we recommend also trying out the Traditional Amish Casserole recipe for a hearty home-cooked meal.
Looking for handcrafted storage and organizer baskets?
This Amish basket set of 3 Nesting Storage Baskets is perfect for those looking to reduce clutter on shelves and countertops.
Perfect for tidying up pantries, kitchens, laundry rooms, closets, pantries, bathrooms, nurseries, and more! These carefully handcrafted baskets can also be used to add some extra vintage decor and a farm-like feel to any home.