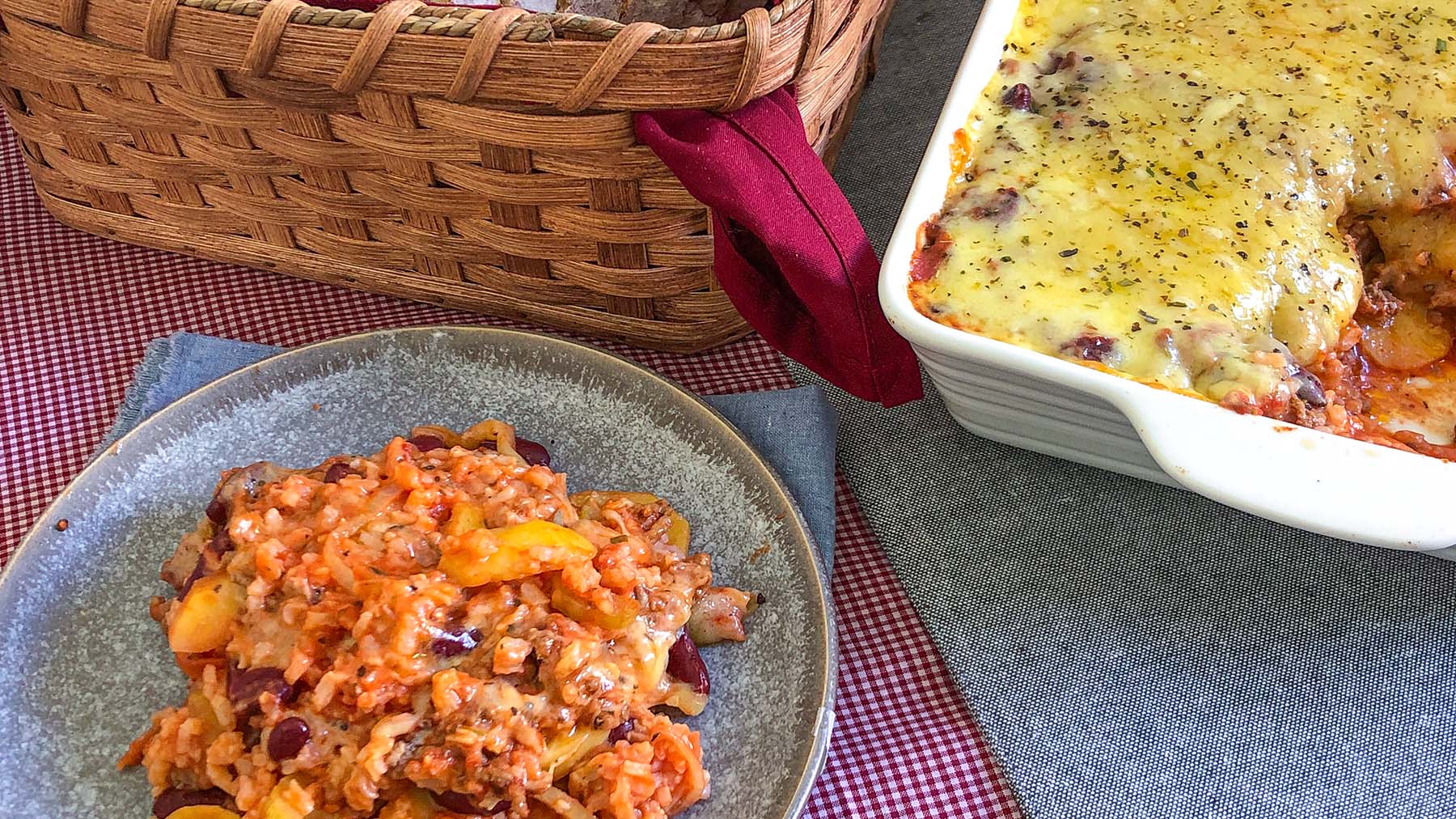 Amish Shipwreck Casserole
Amish Shipwreck Casserole is a classic layered casserole with onions, potatoes, ground beef, kidney beans, rice, and tomato sauce. This vintage Amish Shipwreck recipe will take you back to your grandma's kitchen and offer the ultimate comfort meal.
Hearty, filling, cheesy, and a perfect complete dinner all in one dish. This Amish Shipwreck Casserole recipe comes together quickly and can be easily modified to fit your preferences. Try adding different vegetables like carrots or peppers and adjusting seasonings.
In this recipe, we use tomato sauce and tomato paste as the main sauce. However, you can use tomato soup, tomato juice, or canned tomatoes depending on your preferences.
Amish Shipwreck Casserole is best served with fresh homemade bread or a nice fresh crisp salad. If you enjoy easy casserole recipes like this one, you will love Amish Chicken and Dumpling Casserole and Amish Tuna Noodle Casserole. Or try out this other vintage Amish dish, Yumasetti Casserole.
Looking for the perfect farmers' market basket?
This large Amish Harvest & Farmers Market Basket is perfect for hundreds of uses.
From harvest to market runs, this large Amish woven wicker is large enough to fit a family-sized haul from the farmer's market or grocery store and will fit perfectly in your car. Use this handy basket to pack and carry and for easy transport