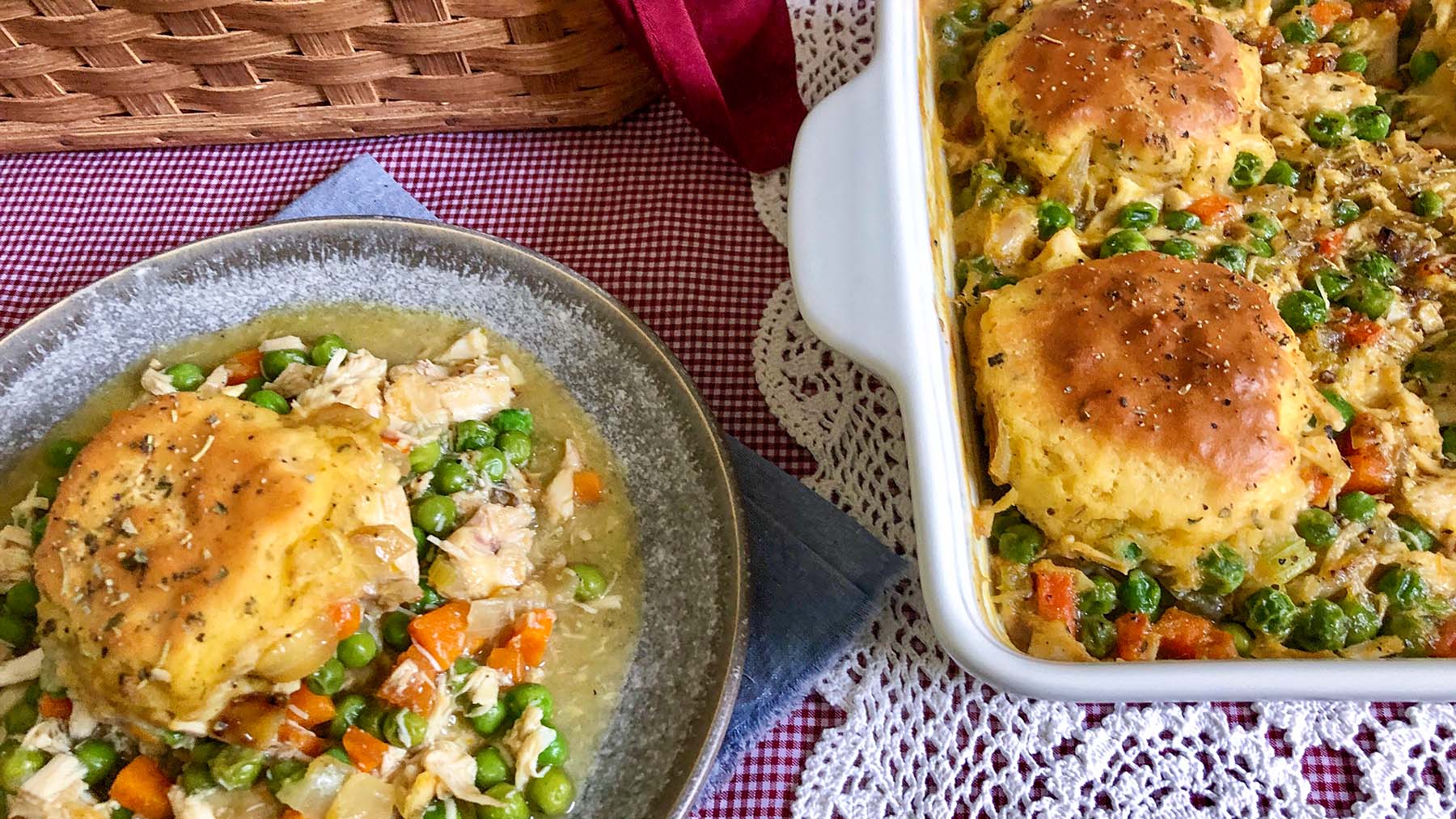 Amish Chicken and Dumpling Casserole
Amish Chicken and Dumpling Casserole is a comforting and hearty dish featuring minimal ingredients and preparation time. This Amish Chicken and Dumpling Casserole is a drop dumpling casserole which is basically a ball of dough used to top the casserole, resulting in beautiful biscuit-like dumplings.
This meal is hearty, brothy, and the ultimate comfort meal. Compare this dish to a homemade chicken stew topped with a delicious biscuit or a lighter version of a chicken pot pie. Feel free to add your favorite vegetables or seasonings. This recipe uses fresh carrots, onion, celery, and frozen peas as its flavor base. It is then mixed with chicken broth and flour which is used as a thickening agent. Season with your favorite herbs and spices.
If you enjoy trying Amish casserole recipes, we recommend Amish Yumasetti Casserole and Amish Cabbage Casserole. For more chicken casserole recipes, see Amish Chicken and Stuffing Casserole.
Looking for a high-quality wicker kitchen or pantry organizer?
This 2-Tier Basket Storage is the perfect organizer for kitchen or pantry storage. It is a great addition to any rustic cabin, farmhouse, or country home decor.
Its double vertical organizing basket's solid construction and roomy interior space allow you to store a large number of bulky items and keep them in one convenient location. From fruits and veggies to cookbooks and magazines, the options are limitless