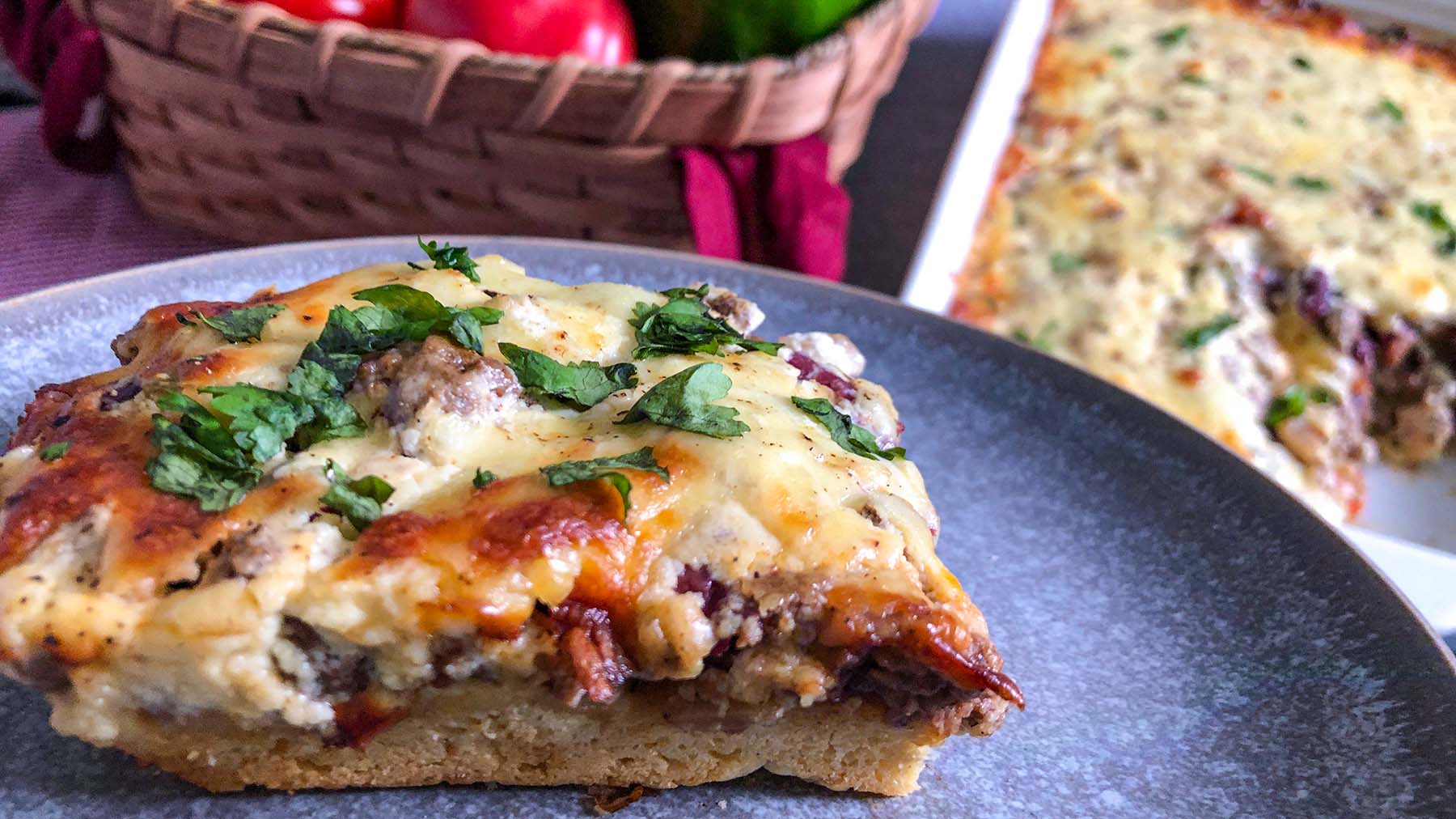 Amish Taco Pizza Casserole
If you have never tried a taco pizza casserole before, you are in for a real treat. This Amish Taco Pizza Casserole is hearty, filling, and the ultimate Tex-Mex pizza dish. It is easy to prepare and will come together with minimal ingredients.
Try topping this casserole with chips, jalapenos, or fresh cilantro. This dish also goes well with fresh tomato salsa or guacamole. The opportunities are endless for the topping and side dishes you can pair this dish with.
If you are inspired by this Amish casserole recipe, we recommend trying out the classic Amish Breakfast Casserole or this easy Amish Zucchini Casserole recipe.
Looking for the perfect handcrafted kitchen accessory?
This handcrafted Amish 3-Piece Set Storage & Serving Basket Set is the perfect addition to any kitchen or bathroom countertop. Use for food storage, serving, or for a vintage display.
These three baskets come in small, medium, and large and can be used for practically anything! The care taken in handcrafting these baskets is incomparable making for long-lasting high-quality kitchenware.