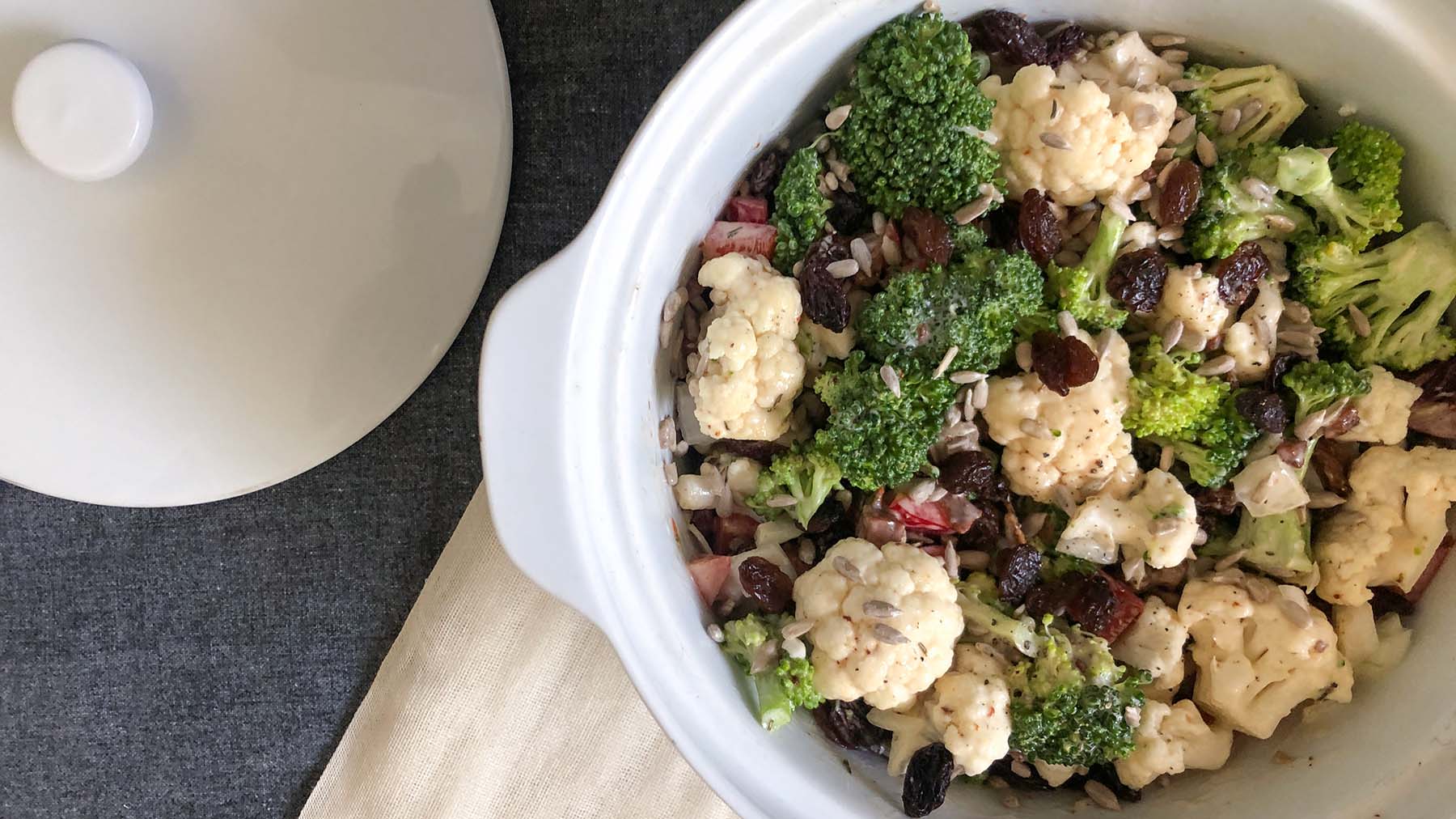 Amish Broccoli Raisin Salad
Amish Broccoli Raisin Salad has long been a crowd favorite, especially among those who have a taste for sweet and salty combinations. You will love this Amish Broccoli salad loaded with broccoli, cauliflower, sunflower seeds, raisins, and bacon, and topped with a creamy sweet dressing. This salad is also packed with protein and nutrients, what more to ask for?
Make this easy-to-put-together recipe ahead of time and served anytime, making for a great on-the-go meal or quick meal and a great dish for any bbq, potluck, or picnic meal.
If you like this Amish Broccoli Raisin salad, check out this Keto Amish Broccoli Cauliflower recipe for a slight variation. We enjoy serving this Amish Broccoli Salad alongside Amish Potato Salad and Amish Grape Salad. A perfect picnic spread!
Looking for an even more magical picnic spread?
Take a look at our handwoven wicker Amish picnic baskets and bags for a long-lasting picnic accessory.
Try out this Amish-made Traditional Picnic Basket for a great addition for any family that loves to have picnics or host outdoor dining events.
If you love our baskets, you will love this Everyday Tote Bag handmade by an Amish crafter.
This hand woven wicker bag is strong and durable making a great everyday bag and also a perfect picnic accessory! Check it out now!