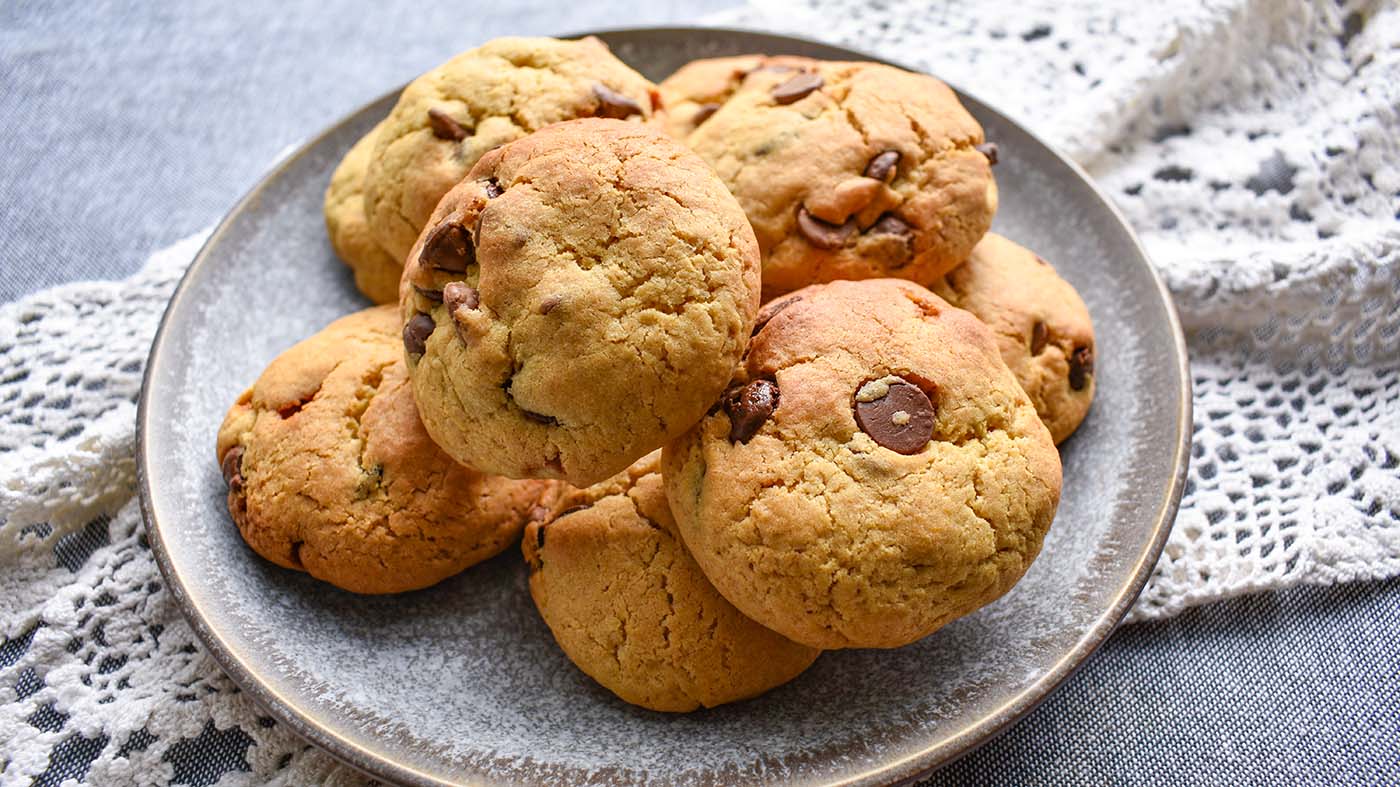 Amish Chocolate Chip Cookies
Who doesn't love classic chocolate chip cookies? These soft and chewy Amish Chocolate Chip Cookies save tradition while also adding a vanilla butterscotch twist. Have you ever added vanilla or butterscotch pudding mix to your cookies? This recipe makes for the softest and chewiest chocolate chip cookies ever. You won't be disappointed!
They are the perfect dessert for any occasion and we guarantee they won't last long. Serve these Amish chocolate chip cookies at large gatherings, or lunches, or pack them for friends and family.
If you have never added pudding to your chocolate chip batter, then you are in for a treat! The pudding in the dough mixture makes for super soft, thick, and chewy chocolate chip cookie dough. We recommend trying this combination if you have never tried instant pudding in your cookie mixture.
This recipe yields about 4 dozen cookies. We recommend either halving the recipe or freezing half the batch to make sure you'll get through these cookies!
If you love this recipe, we also recommend checking out Amish Peanut Butter Cookies or Amish Butter Cookies. For a delicious fruitier cookie, try out Amish Apple Cookies. You won't be disappointed!
How to make soft Amish Chocolate Chip Cookies?
The secret to making soft and chewy Amish Chocolate Chip Cookies is baking them quickly in a hot oven. These cookies only need about 10-12 minutes to bake. Let cool properly and you will have the most amazing soft Amish Chocolate Chip Cookies.
What are other variations of Amish chocolate chip cookies with pudding?
Try mixing up this recipe by trying out different pudding flavors like pumpkin pudding, chocolate, or banana pudding. The options are endless!
Looking for more Amish home inspiration?
This Amish-crafted decorative Hanging Mail Organizer Rack is the perfect organizational tool crafted to hold letters, magazines, and other papers in two separate compartments, making it easy to organize and sort your mail and bills.
The quality is unbeatable and you will love the way this basket looks in your kitchen or entryway