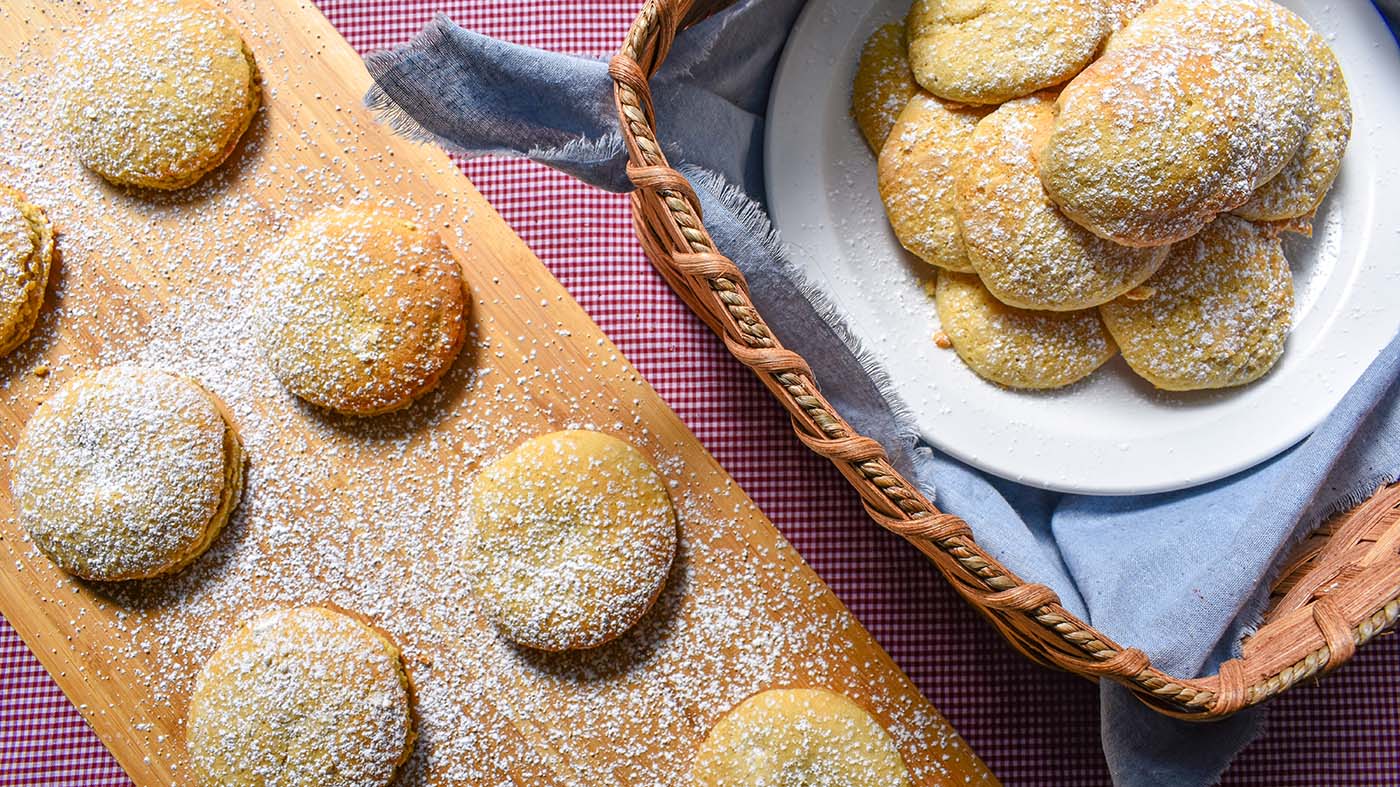 Amish Church Cookies
This traditional Amish Church cookie recipe is made with simple ingredients but packed with deliciousness. This cookie is similar to a classic soft sugar cookie with a cakey texture. These cookies are bound to bring back nostalgic memories from your grandma's kitchen.
Amish Church Cookies are traditionally served on days of worship and are the perfect addition to any gathering. The kids love them and are great for decorating.
Don't worry these cookies will be loved by everyone and be quickly devoured. If you love simple cookie recipes like this one, you will also love traditional Amish Sugar Cookies or Amish Butter Cookies. Also, check out this must-know Amish Snickerdoodle Cookie recipe.
What are other variations of Amish Church Cookies?
Try topping with your favorite sprinkles or icing. For a tangier cookie, try replacing milk with buttermilk which is also common in various Amish Church Cookie recipes. Feel free to add any of your favorite additions like chocolate chips, oats, or nuts for more variety.
Looking for more Amish home traditions?
This handwoven Amish Oval Centerpiece Display Basket large is crafted to help inspire the most beautiful centerpiece display ideas for your kitchen table, countertop, or entryway table.
The solid wooden bottom on this oblong centerpiece basket provides a solid base to build the most wonderful displays without worries about the stability of the components you use for your centerpiece ideas.