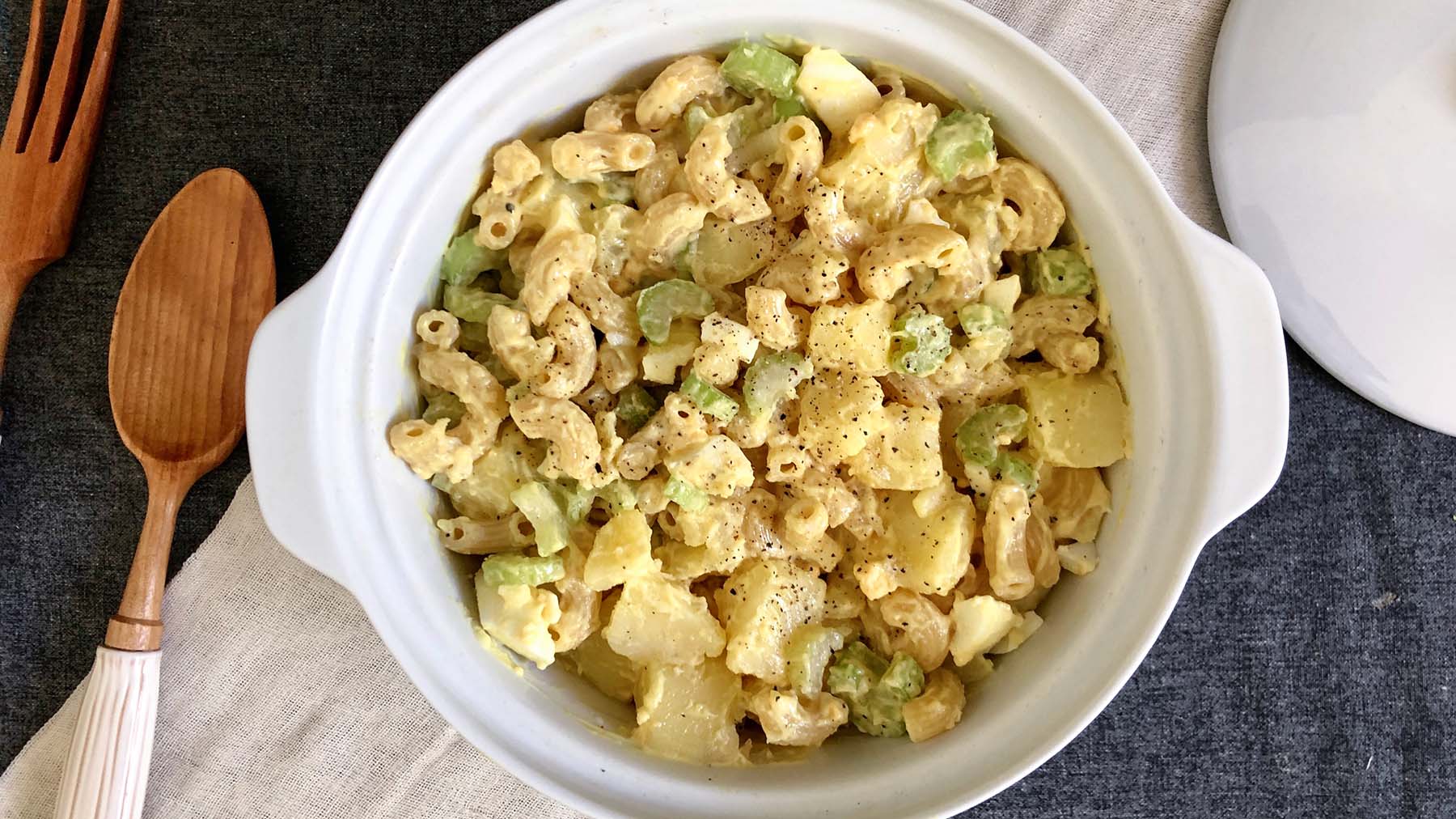 Amish Potato Salad
What is better than a homemade potato salad? Amish-style potato salad, of course! This authentic Amish potato salad recipe is creamy, decadent, and filled with starchy goodness. This is the absolute picnic or party food that everyone will love, guaranteed.
This Amish potato salad recipe is a perfect addition to any classic cookout meal, like burgers, bbq, or steak. If you like this Amish Potato salad recipe, check out this Traditional Amish Potato Salad, which also takes a different approach to the classic potato salad by using shredded potatoes.
We also recommend pairing this classic potato salad with our Amish Pea Salad and Amish Saurkraut Salad. Try it out now!
What is Amish Potato Salad?
Amish Potato Salad is a classic cooked potato salad with eggs, celery, macaroni, and a creamy sweet dressing. Amish potato salad dressing consists of miracle whip (or mayo), mustard, milk, and sugar. Combined with the hard-boiled eggs, potatoes, celery, and macaroni, this salad is one that will leave you craving more. This easy Amish potato salad with eggs is bound to be a crowd hit.
What makes Amish potato salad different from traditional potato salad?
In addition to macaroni being widely used in Amish potato salad, Amish potato salad also offers a sweeter and tangier dressing compared to normal potato salad. If you like this easy recipe for Amish potato salad, try our Traditional Amish Potato Salad for a different texture using shredded potatoes.
How do you make Amish potato salad?
Amish-style potato salad can be quickly prepared and only involves a few steps and can be prepared ahead of time. All you have to do is cook the eggs, macaroni, and potatoes and then combine them with celery and the Amish potato salad dressing consisting of miracle whip or mayonnaise, mustard, salt, sugar, and milk or water.
Looking for a way to pass your family recipes down to future generations?
Our handcrafted wooden Amish Recipe Box is a beautiful addition to your kitchen and is a great way to keep all your special recipes clean and safe for future generations.