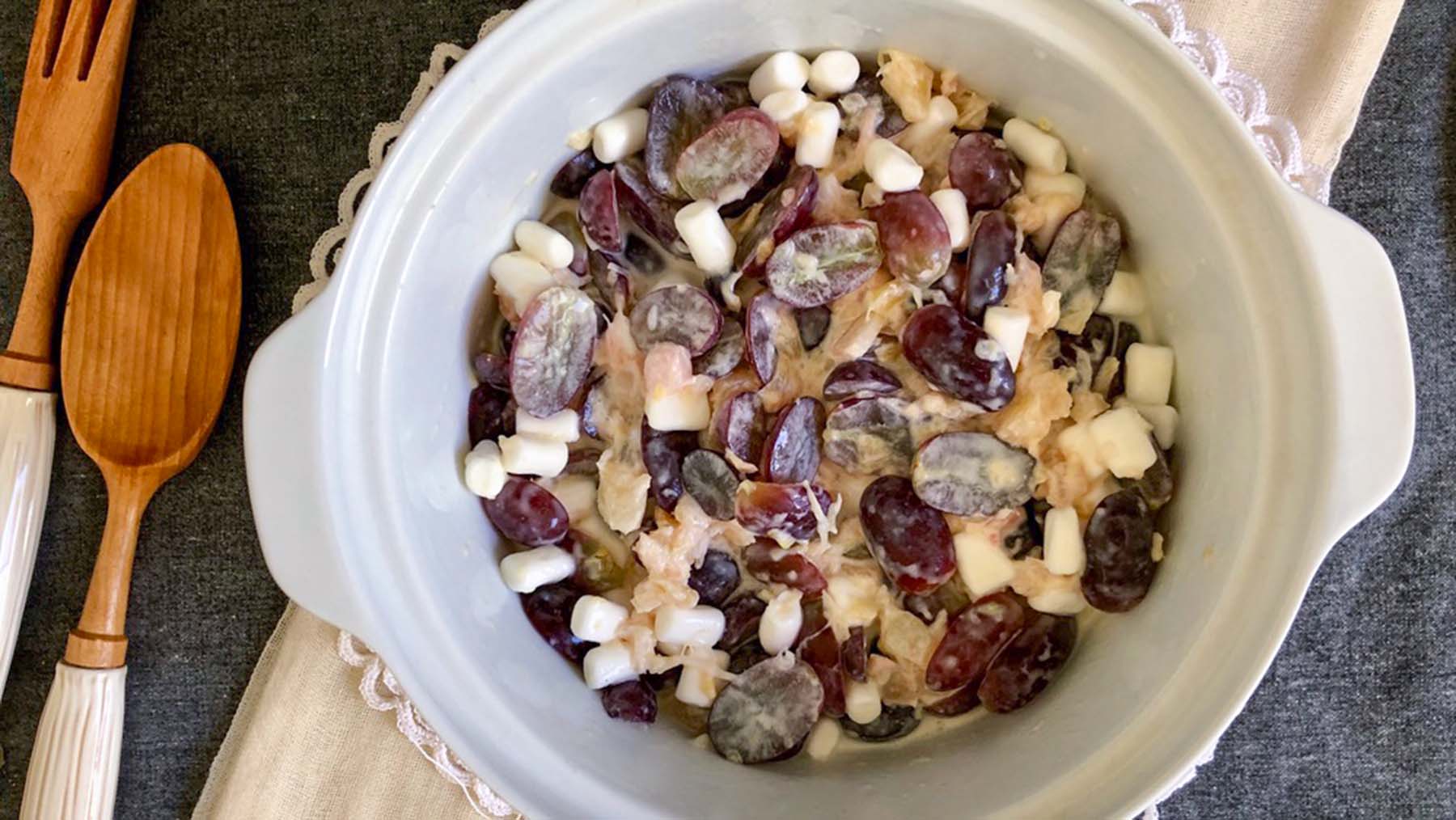 Amish Grape Salad
You may be wondering, what is a grape salad? We insist to try this Amish Grape Salad recipe at least once, you may be in for a grape surprise.
This simple salad recipe can be prepared in 10 minutes and has only five ingredients! A great sweet-and-sour combination for picnics, large gatherings, and more!
What is Amish Grape Salad?
Amish Grape Salad is a traditional Amish dish made with a mix of grapes, pineapple, and mini marshmallows, combined with a cream cheese pineapple mayonnaise dressing.
You may have never thought to combine these ingredients but we suggest trying it out for an Amish experience!
Kids also love it as it is creamy and loaded with fresh grapes, pineapple, and marshmallows, this is a great sweet-and-sour mix! Don't like marshmallows? No problem, this recipe can be easily modified to your tastes.
If you enjoy unique salad recipes we suggest trying Amish Cranberry Salad or Amish Tapioca Salad for new salad inspiration. These recipes are great, especially for picnics or BBQs.
Try serving this dish in our decorative Amish wicker serving tray for a beautiful presentation.
This Vintage Woven Wicker Serving Tray is durable and offers a perfect way to present your favorite dishes.