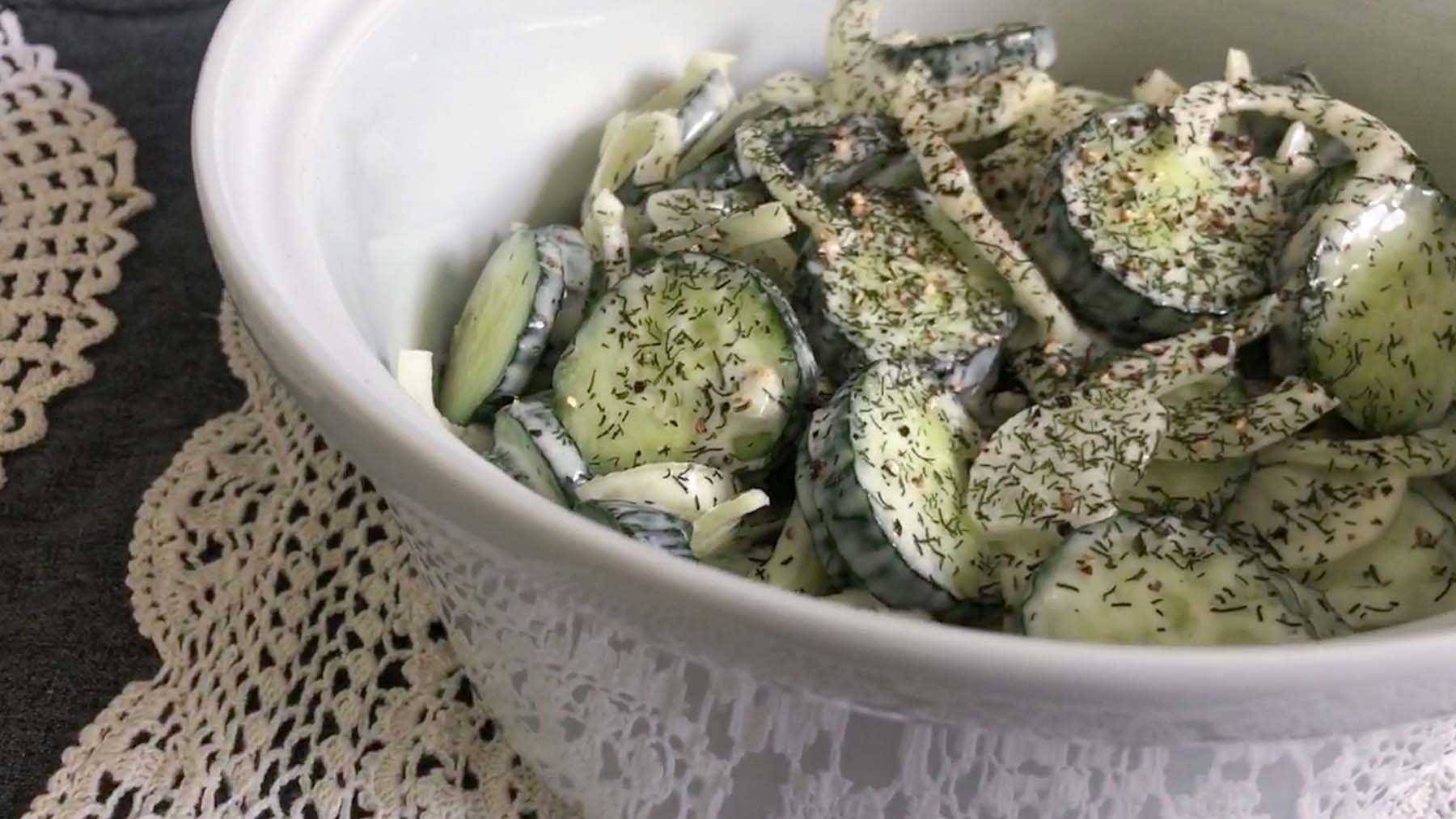 Amish Cucumber Salad
What can go wrong with a classic Amish cucumber salad? This 10-minute meal is packed with flavor and simplicity. A perfect recipe to add to your kitchen repertoire, especially in cucumber season!
Creamy, hydrating, and tangy, this recipe offers deliciously simple flavor combinations. Boasting an irresistible blend of dill, mayo, and vinegar this combination is bound to be a hit. Simply combine these easy-to-find ingredients with your dressing, and you are ready to serve! This makes for the best side dish for any summer outing or large event! Did we mention it only takes less than ten minutes to prepare?
If you enjoy simple and easy-to-prep vegetable salads, try this easy Amish Tomato Salad and Amish Potato Salad. For an extra heartier dish, try out Amish Broccoli Cauliflower Salad loaded with eggs, bacon, and creamy dressing. These salads are perfect for picnics and pretty much any large or small gathering!
Looking for the perfect picnic basket for the ultimate dining experience? Check out our Large Classic Wicker Picnic Basket to set up the most delicious picnic spread.
All our baskets are handmade with lots of care and love by Amish families right here in the heartland of they USA.