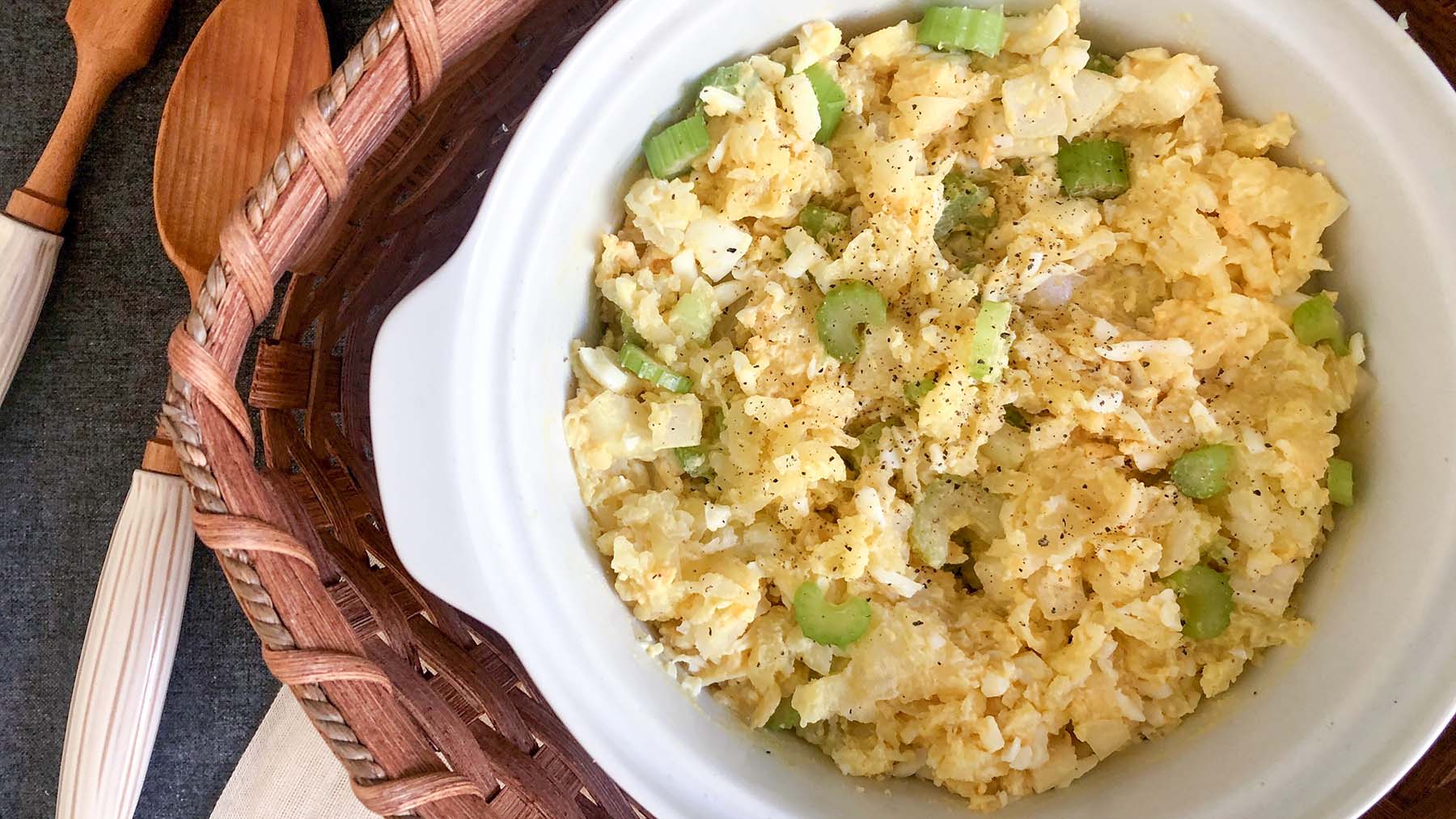 Traditional Amish Potato Salad
Get ready for a new take on regular potato salad. Traditional Amish potato salad is a great rendition of the standard American potato salad offering a shredded texture with a sweet and sour dressing.
This Amish shredded potato salad recipe is bound to be a hit at any summer barbecue or picnic. It is cool, and refreshing, and offers the perfect balance of creaminess, tanginess, and sweetness.
What is Traditional Amish Potato Salad?
Amish-style Potato salad is a traditional dish often served at Amish weddings, large gatherings, and picnics. Traditional Amish potato salad is a combination of shredded potato, eggs, celery, and onion. Topped with a creamy tangy dressing of mayo, vinegar, mustard, and sugar.
Amish vs. American Potato Salad: What's the difference?
The difference between Amish potato salad and regular potato salad is that Amish potato salad has more sweetness with sugar being the main difference in ingredients. Traditional Amish Potato Salad has more of a sweet and sour flavor compared to regular American potato salad.
How do you make Traditional Amish potato salad?
Traditional Amish Potato Salad uses shredded potato and egg which also makes Amish potato salad different than regular potato salad. The Amish often use a salad master to grate large quantities of shredded potato, however, in this shredded Amish potato recipe you can simply use a cheese or potato grater. Combine shredded potatoes and eggs with celery, onion, and dressing and you are ready to go!
If you enjoy potato salads like this one, we recommend trying Amish German Potato Salad. This salad also pairs amazingly with Amish Cucumber Salad and Amish Pea Salad.
Looking for a new picnic or BBQ accessory?
We suggest taking your next picnic or BBQ to the next level with one of our handwoven Amish baskets. Durable, reliable, and handmade by Amish families. Our Small Wicker Picnic Basket is perfect for intimate picnics for two.