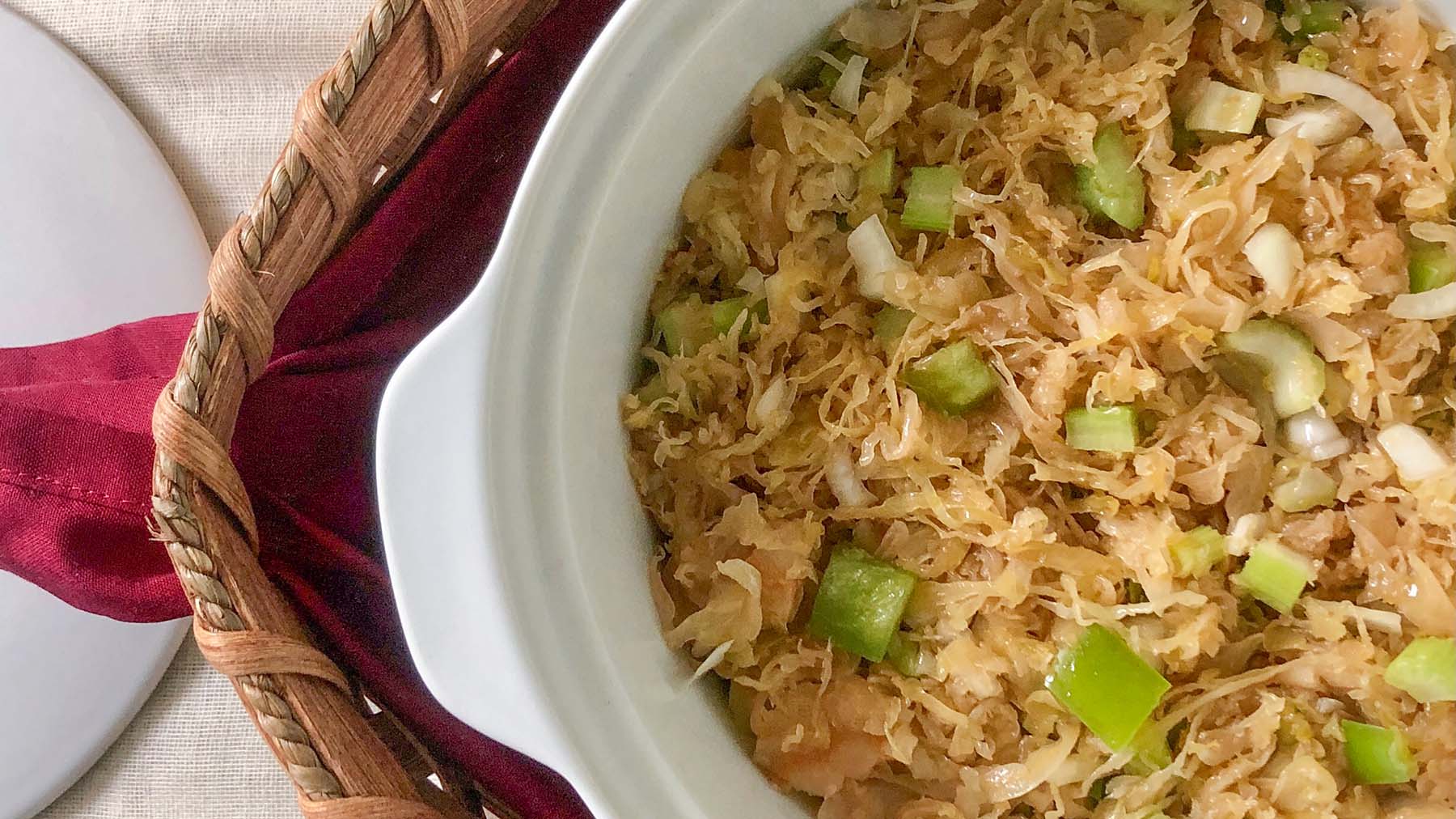 Amish Sauerkraut Salad
Get ready for the easiest salad recipe showcasing a budget-friendly and delicious ingredient, sauerkraut. Sauerkraut is simply fermented cabbage in salt and vinegar and is a perfect way to use up surplus cabbage.
Sauerkraut can oftentimes be overpowering due to its strong flavor profile however this Amish Sauerkraut salad recipe offers a dressing that perfectly balances the sweetness and bitterness. Compare this Amish-style sauerkraut salad to coleslaw but with a bit more tanginess and sweetness.
Amish Sauerkraut salad is a great accompaniment to any meat dish especially commonly served on pork sausages or hotdogs. It is a great side dish for any picnic, BBQ, or potluck in the summer.
What is Amish Sauerkraut Salad?
Amish Sauerkraut Salad is a simple combination of drained sauerkraut, green pepper, celery, onion, and a simple dressing of vinegar, sugar, and vegetable oil. Throw this salad together in less than 10 minutes and serve!
What goes well with Amish Sauerkraut?
We recommend serving this Amish Sauerkraut Salad with our Amish Potato Salad or Keto Amish Broccoli Cauliflower Salad. Or try it with Amish German Potato Salad.
Amish Sauerkraut salad also is an awesome topping for burgers, hotdogs, and sandwiches.
Looking for a new way to carry your veggies and dishes?
Our handcrafted Amish baskets offer a perfect way to easily transport and present your food. Check out our Medium Garden Harvest Basket for a handy carrying device for garden harvests, picnics, and more