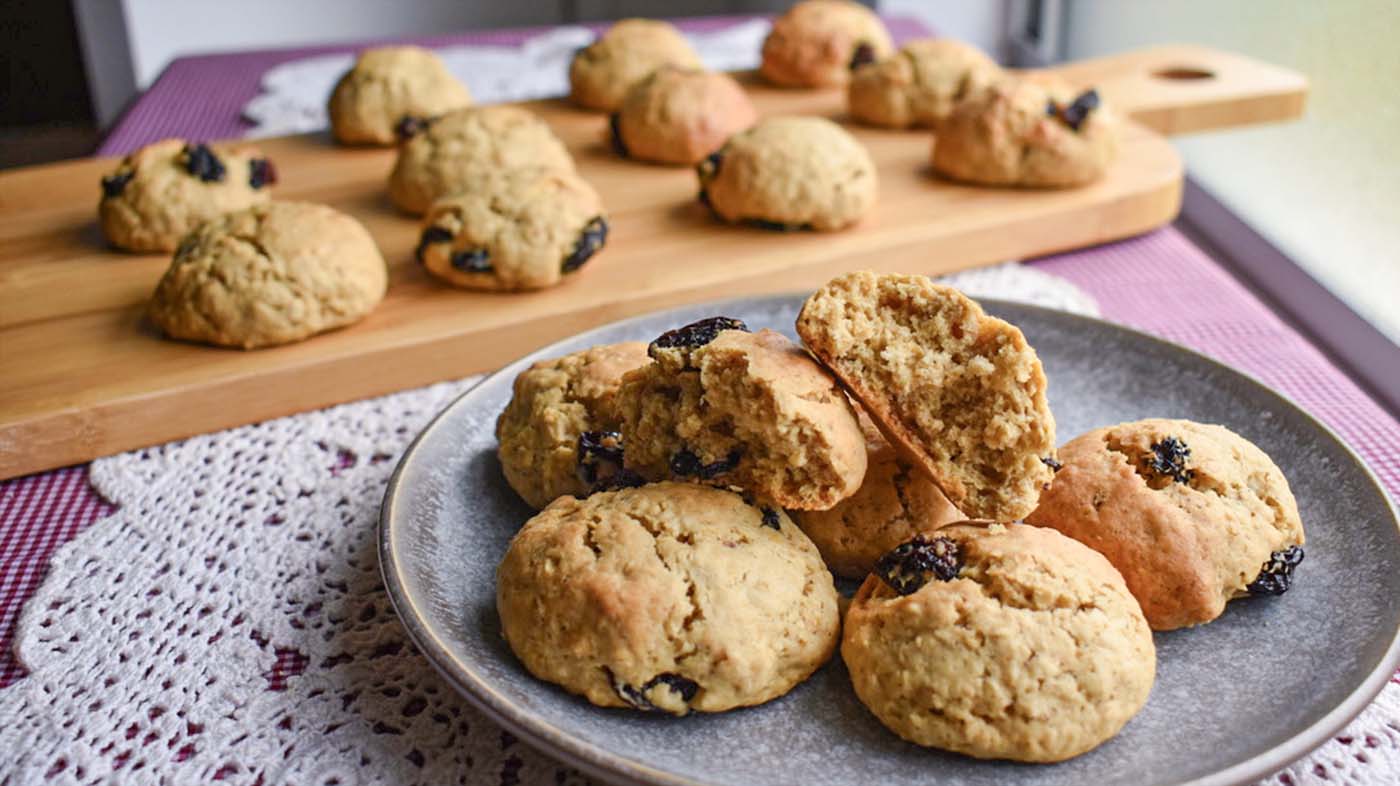 Amish Oatmeal Cookies
These classic Amish Oatmeal Raisin Cookie Recipe will take you back to your grandma's kitchen and leave you wanting more. The perfect bite to accompany a coffee or tea, you won't be disappointed with this easy-to-follow classic cookie recipe.
This recipe is as simple as it can get and can be prepared in less than 20 minutes. These traditional Amish Oatmeal Cookies are thick, chewy, and filled with raisiny goodness. Perfect for sharing or any occasion!
If you like these Amish Oatmeal Cookies, you will absolutely love Amish Apple Cookies and the classic Amish Peanut Butter Cookies. How could you go wrong?
What are other variations of Amish Oatmeal Raisin Cookies?
There are hundreds of ways to make classic oatmeal cookies depending on your preferences. Not a fan of raisins? Try swapping with any other dried fruit like cranberries or dates. Or replace it with walnuts or almonds. For thinner and crispier oatmeal cookies, flatten the dough with a floured spoon. Or make bigger dough sizes according to your preferences.
Looking for more Amish home inspiration?
This handmade Star Shaped Wicker Tabletop Basket is the perfect holiday addition to your decor during the Christmas season and can hold practically anything!
From napkins, fruit, or random items…this storage basket is made for it all. This handwoven basket also makes a great holiday gift idea when you fill it with special gift items like candy or baked goods for gift giving.