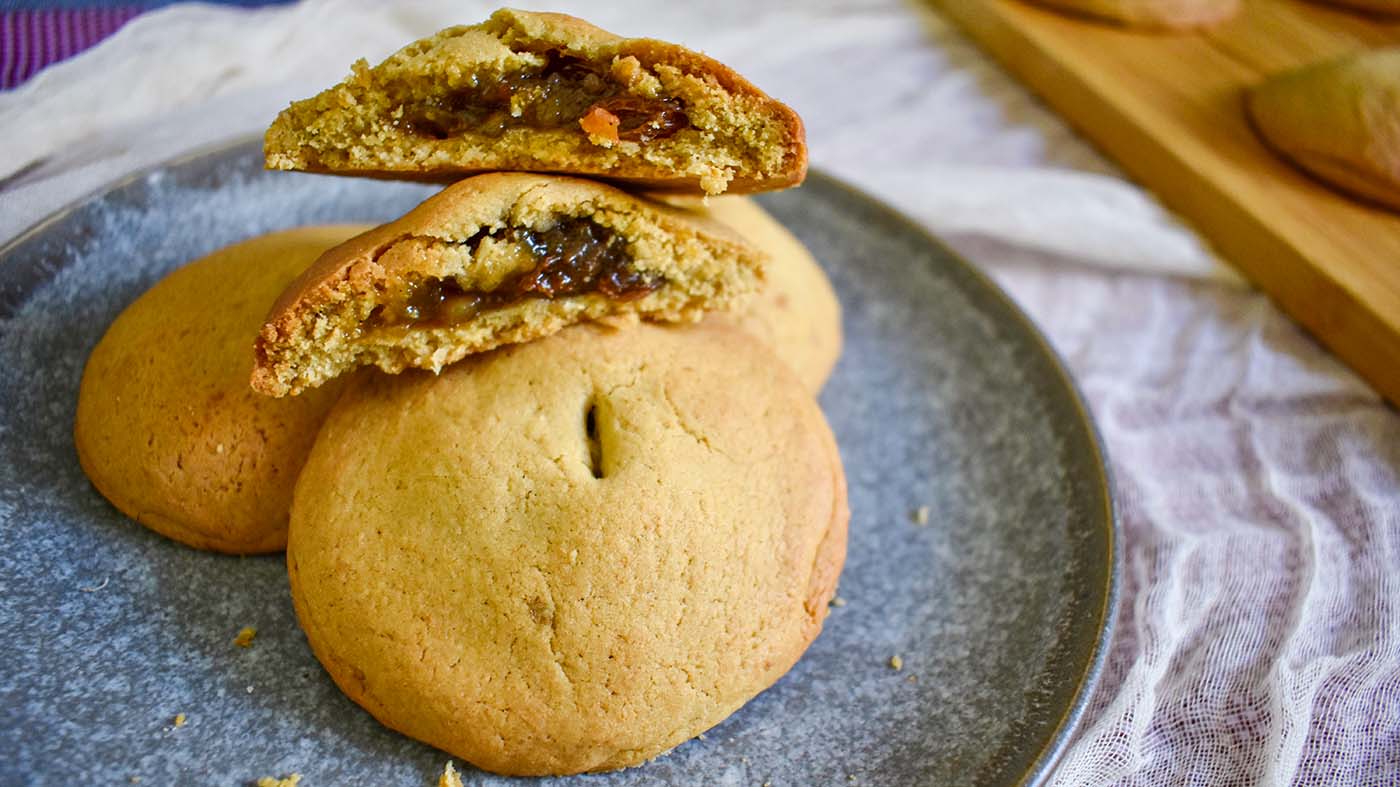 Amish Raisin Cookies
These beautiful Amish raisin-filled cookies are perfect for anyone who loves fruit-filled cookies. They are easy and simple to make and will have you reaching for more. A taste of nostalgia that will bring you back to your grandma's kitchen. This a versatile recipe and is great for holidays and any type of gathering.
Old Fashioned Amish Raisin Cookies
Traditional Amish Raisin Cookies use a simple cookie dough filled with a brown sugar raisin filling. These cookies are delicious and simple and offer an alternative cookie flavor to the transitional chocolate chip or sugar cookie.
What are other variations of Amish Raisin Cookies?
If you don't like raisins, you can easily swap and replace them with your favorite dried fruits such as cranberries or dates. Chop your fruits or leave them whole like the Amish.
If you love fruit-filled Amish cookies, you should also check out Amish Apple Cookies. For a simple yet delicious cookie recipe. We also recommend trying Amish Oatmeal Cookies and Amish Butter Cookies.
Looking for additional Amish home inspiration?
If you never know where to store grocery bags, this handcrafted Amish Grocery Bag Dispenser Basket will be a great kitchen addition.
This unique grocery bag dispenser is the perfect way to reuse plastic shopping bags while offering attractive rustic decor to complement your rustic, country, or farmhouse decor.