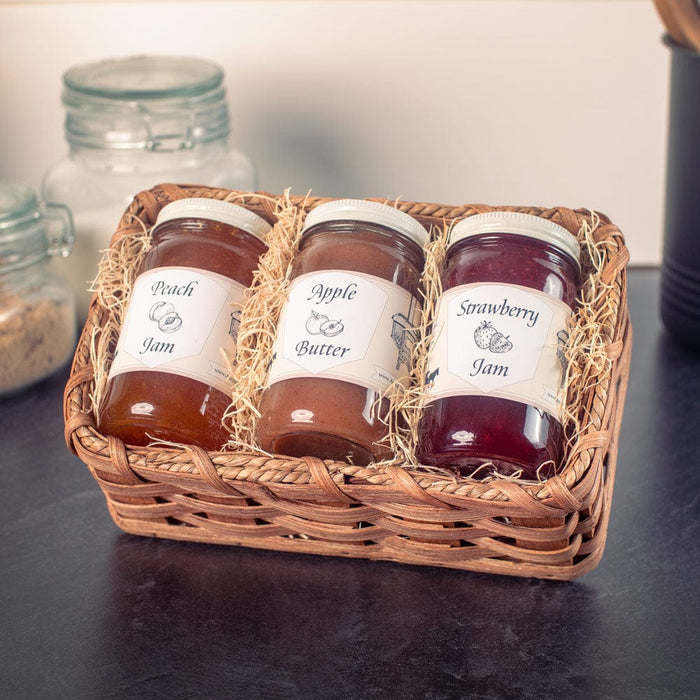 Amish Jam Gift Basket | Homemade Jam Basket Gift Set
Original price
$ 74.95
-
Original price
$ 74.95
Availability:
FREE Delivery In 5-7 Days
"I sent a jam basket to my sister-in-law and she raved about it. I HAD to have my own. The quality of this basket is outstanding. I've sampled the jam. Absolutely delicious. I not only have a perfect basket but wonderful jams to indulge in!" - Rosemary K.
GUARANTEED FOREVER
You can return any basket at any time for repair, replacement, or a refund - your choice, with no questions asked.