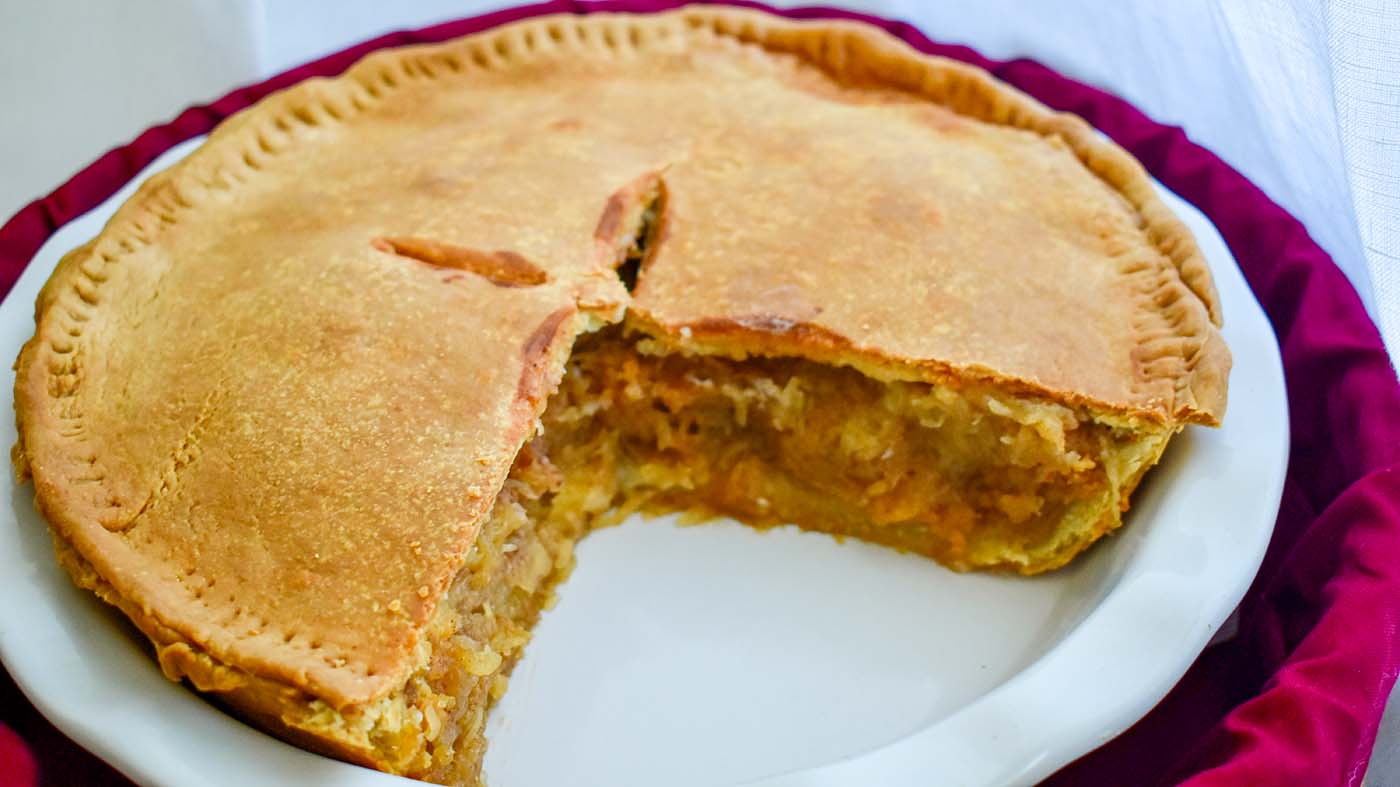 Amish Apple Pie
This classic Amish Apple Pie recipe will take you back to your grandma's kitchen. Who doesn't love apple pie? This double crusted apple pie is super simple made with minimal ingredients to showcase those seasonal apples.
Our flakey Amish Pie Crust Recipe is a great complement to this recipe and is bound to leave your guests wanting more. Feel free to also use a store bought pie crust but this heritage apple pie is so much better with homemade ingredients. This is best served with vanilla ice cream, whipped cream or a homemade caramel sauce!
What are the different variations of Amish Apple Pie?
While this Amish Apple Pie calls for shredded apples, you can also use chopped apples. Try adding a bit of lemon to the apple mixture to avoid browning and add a bit more citrus flavor. You can also use a lattice design for the top layer instead of fully covering it.
If you enjoy this classic Amish Apple Pie Recipe, you will love Amish Strawberry Rhubarb Pie and Amish Pumpkin Pie. You can't go wrong with these classics! We also recommend trying Amish Whoopie Pies for the ultimate dessert spread.
Looking for additional Amish home inspiration?
This unique Amish Crochet or Knitting Basket Storage Organizer is masterfully crafted by hand, down to the smallest details. This heritage-quality knitting or crochet yarn holder will surely become a treasured heirloom that will be passed down for generations to come. This roomy wicker knitting storage box with lid features durable Amish craftsmanship, including 4 large inside compartments to store and carry your yarn, projects, patterns, needles, and more.