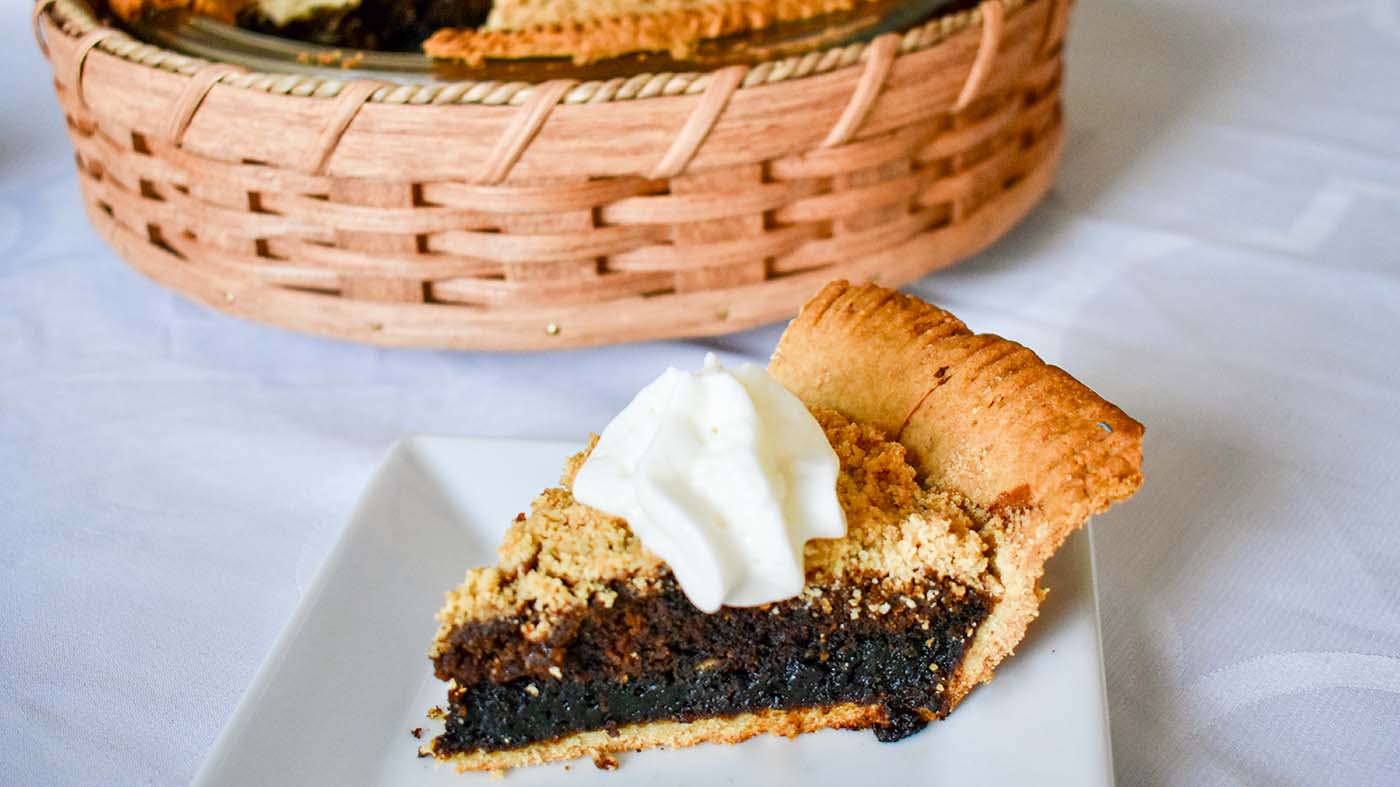 Amish Shoofly Pie
Amish Shoofly Pie is classic American with roots back to the early 1700s. This authentic pie is made of molasses and easy to find pantry ingredients. Amish Shoofly Pie is for the molasses lovers and can be made in under an hour!
This Amish Shoo Fly Pie recipe features our favorite flakey homemade Amish Crust Recipe. Or feel free to use a store bought crust for convenience. The main ingredients include molasses, butter, flour, baking soda and eggs. Don't forget to pair with whipped cream or icecream!
What are other variations of the Amish Shoofly Pie Recipe?
Some Amish Shoofly Pie recipes use crumbs on the bottom of the crust and on the top. Adding a layer of crumbs on the bottom will make sure the pie doesn't get soggy.
If you love this classic Amish Shoo Fly Pie Recipe, we recommend adding classic Amish Raisin Pie and Amish Apple Pie to your baking repertoire. Also don't forget to try these mini handheld Amish Fried Pies for some more inspiration. You can't go wrong with these authentic pie recipes!
Looking for the perfect pie carrier?
Carry your favorite Amish pies with style and convenience with this Single Round Pie Carrier. This handcrafted wooden pie basket comes with a lid and is big enough for 11-inch pies. This basket will work with pies, casseroles, and other dishes to allow for easy and mess free travel. Serve directly from the basket and enjoy!