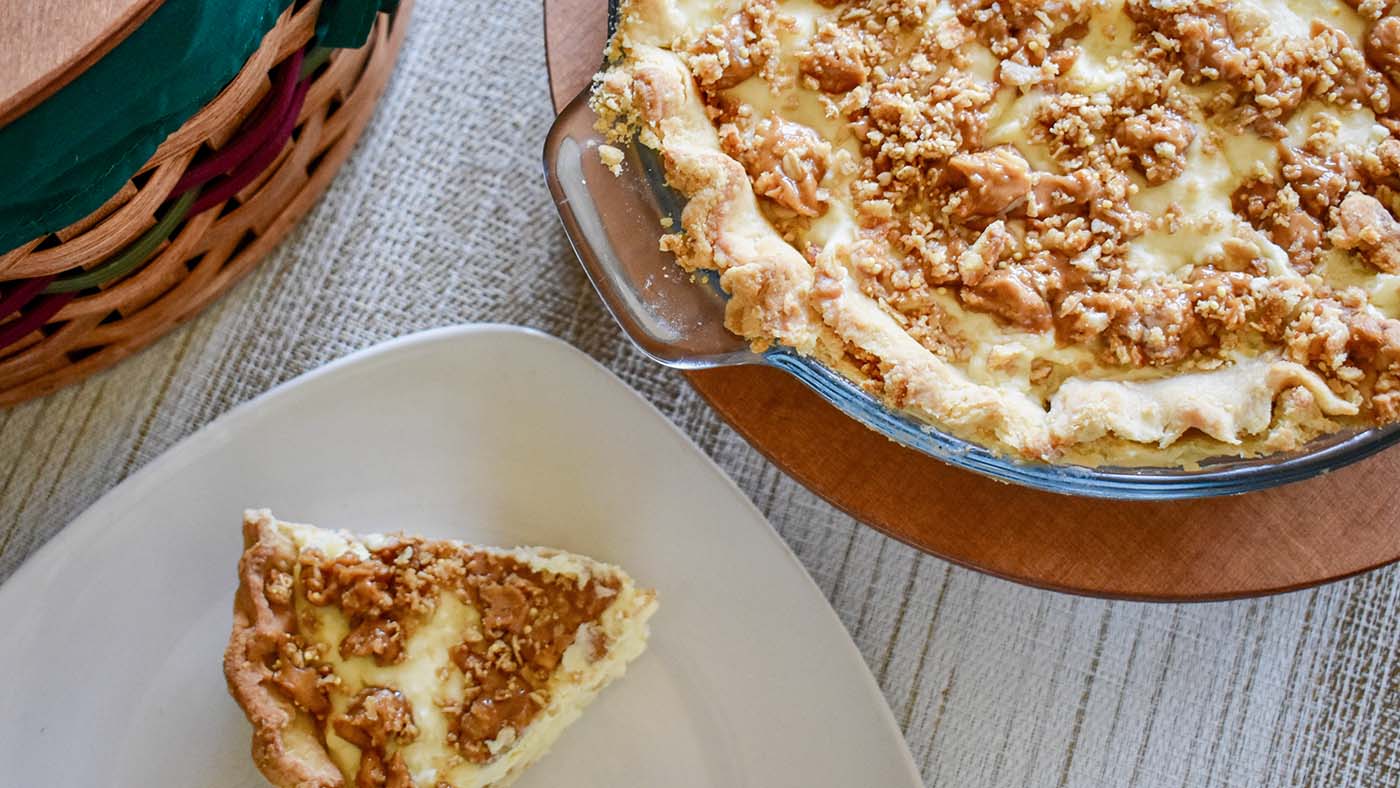 Amish Peanut Butter Pie
Amish Peanut Butter Pie is a delicious peanut butter custard pie that is filled with crunchy peanut butter bites and a flakey crust. This pie is perfect for all the peanut butter lovers and is a great complement to other traditional Amish pies such as Amish Sugar Cream Pie and Amish Apple Pie. Serve with a dollop of whip cream or vanilla ice cream.
What are the different variations of Amish Peanut Butter Pie?
Amish Peanut Butter Pie is best made with crunchy peanut butter, however if you only have creamy peanut butter you can still use this. If you can't find permaflow, feel free to replace it with cornstarch or an alternative thickening agent.
For more crunch add chopped peanuts or any other types of nuts. For a smooth Peanut Butter Pie, simply mix the peanut butter after the creamy cool whip mixture has cooled. Mix well. Serve this pie with a dollop of whip cream or vanilla ice cream.
For a chocolatey version of this pie, be sure to try out Amish Chocolate Pie. You will love these simple heritage recipes!
Looking for the perfect 3-tier pie carrier?
If you are looking for the best way to transport your delicate pies, this Amish Woven 3-Pie Travel Transport Container offers the perfect solution. Easily transport up to an 11" pie pan in the top compartment and up to a 9 1/2" pie pans in each of the two bottom compartments. The leather handles make it easy to carry and will keep your homemade creations secure during transport. This wicker pie basket carrier is also great for transporting cheesecake, tarts, bunt cakes, or other dishes prepared in a round baking dish. Hand-woven and signed by the Amish Crafter.