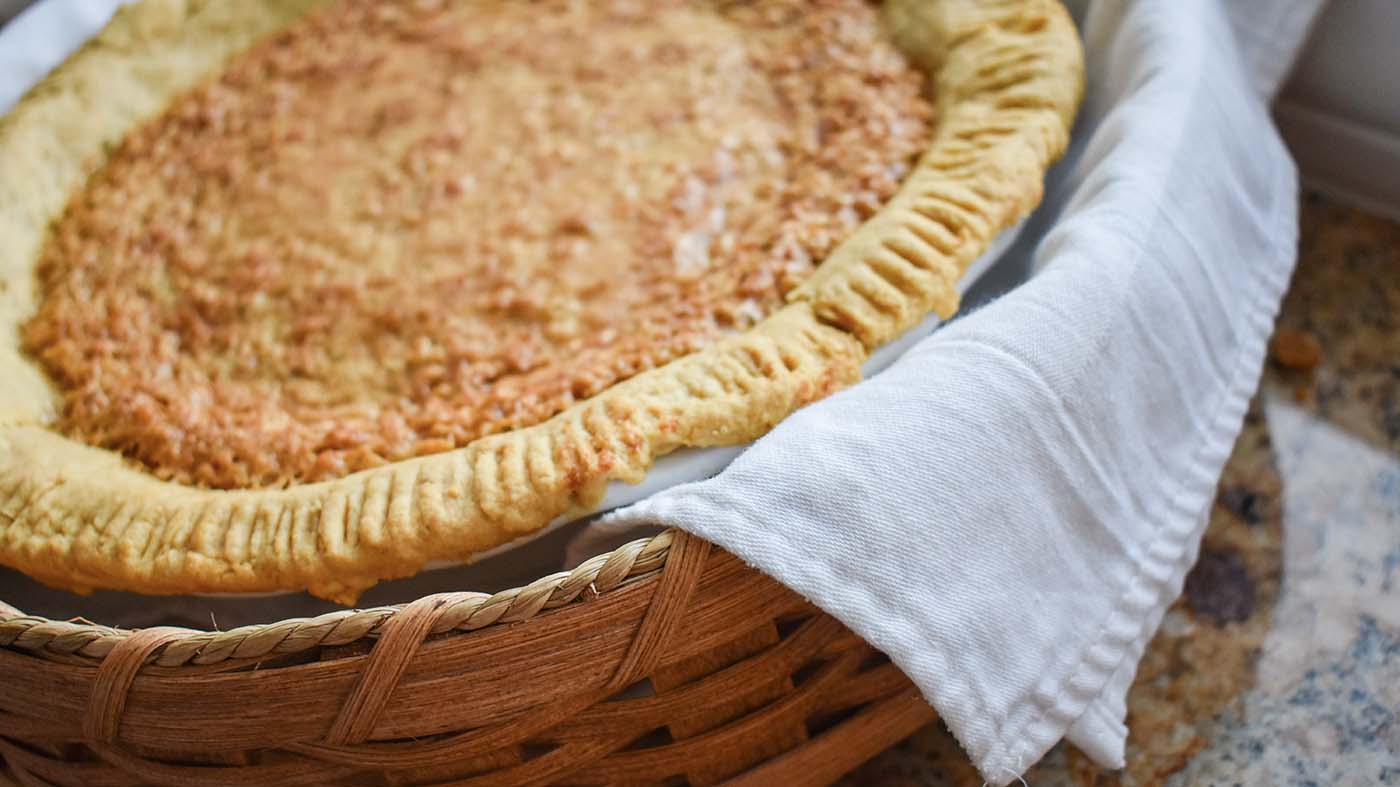 Amish Oatmeal Pie
This comforting Amish Oatmeal Pie tastes similarly to a pecan pie but made with oats! Evidently, oatmeal pie was a replacement for pecan pie when pecans were in short supply during the Civil War. So the outcome is a classic Amish Oatmeal Pie with a similar flavor and texture to pecan pie! What more can you ask for?
It's rich, creamy and a great recipe to add to your baking repertoire. Made with convenient pantry items like quick oats, butter, sugar, corn syrup, eggs, and coconut…this Amish Oatmeal Pie can be on the table in no time.
For the best Amish oatmeal pie recipe, we recommend using our true and tried Amish Pie Crust Recipe or alternatively you can use a store-bought pie dough. Either way this pie will come out divine!
What are other variations of Amish Oatmeal Pie?
This Amish Oatmeal Pie recipe can be easily modified. To make a healthier version of this recipe, try replacing corn syrup with maple syrup. For a deeper rich flavor, replace granulated sugar with brown sugar.
Try switching out sugar for molasses for an even more depth of flavor. Top this pie with a scoop of vanilla ice cream or whipped cream for extra deliciousness.
This Amish Oatmeal Pie is also a perfect accompaniment to the classic Amish Pumpkin Pie or Amish Shoofly Pie. For a different take on the classic pie,try out these mini Amish Fried Pies or Amish Whoopie Pies. We recommend trying out all our Amish pie recipes! You really can't go wrong!
Looking for more Amish home inspiration?
Give your special four-legged friend their very own unique and cozy place to call home with this Amish handmade wicker Medium Dog Bed Basket. This luxury handwoven medium size wicker dog bed is a perfect way to complement the rustic, western, primitive, or country decor in any room of your home.