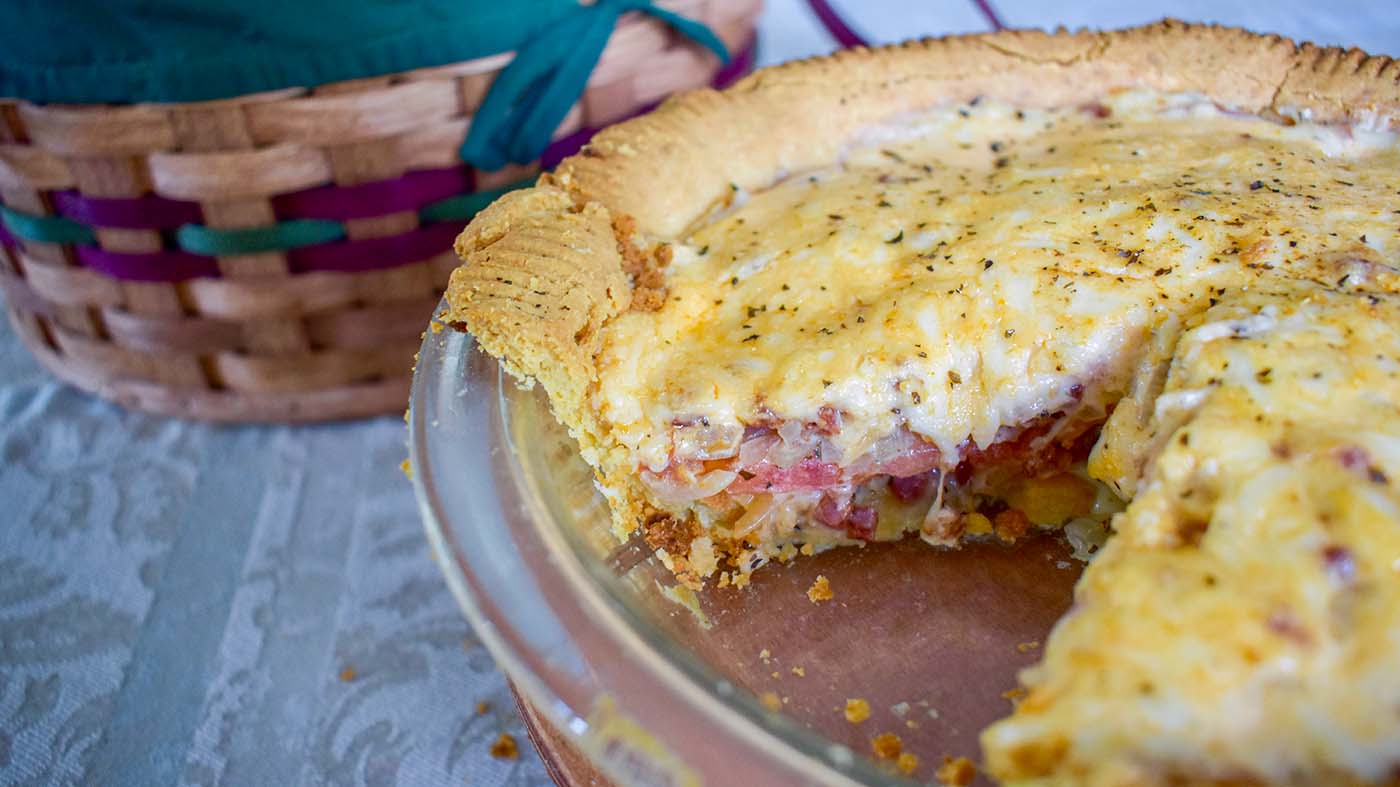 Amish Tomato Pie
Amish Tomato Pie recipe is a savory pie loaded with mozzarella, bacon, tomatoes,and topped with a creamy cheesy topping. A perfect for any occasion and especially great served during tomato season. For the best flakey crust recipe, try using our Amish Pie Crust.. you can't go wrong with this tried and trust crust recipe. This savory pie will become one of your weeknight go-tos!
What are the different variations of Amish Tomato Pie?
This Tomato Pie Recipe can be easily modified with various seasonal ingredients. Try adding different vegetables such as zucchini or bell pepper. You can also use additional spices and seasonings and fresh herbs like basil.
If you love easy pie recipes, you also can't go wrong with traditional Amish pie recipes like Amish Apple Pie and Amish Strawberry Rhubarb Pie. We also recommend trying Amish Raisin Pie Recipe for a traditional Amish pie recipe.
Looking for additional Amish home inspiration?
This Amish handmade wicker Antique Styled Sewing Basket features lots of storage areas and handy compartments to keep your sewing supplies easily accessible. This deluxe sewing supplies storage box comes complete with an extra, nested basket that serves as a tray with lots of dividers so all your small sewing notions are always easy to find. The high-quality wicker handwork in this basket is sure to make this classic vintage sewing storage box an heirloom that will be passed down for generations.