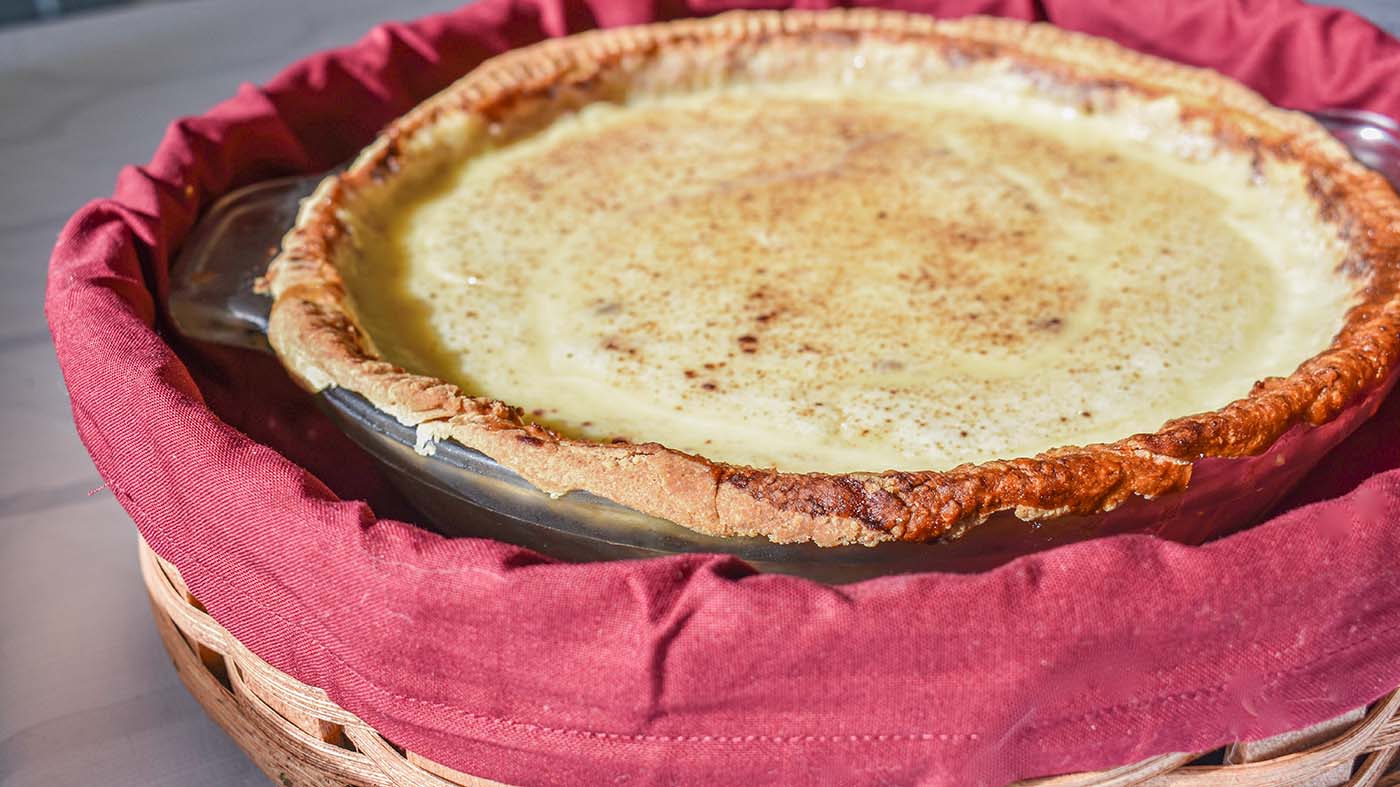 Amish Sugar Cream Pie
Amish Sugar Cream Pie is an old-fashioned sweet creamy pie that can be easily prepared in no time. This pie dates back to recipes from the 1800s and has been seen as a "cure" for hard times. They say a pie is just as good as its crust, so try using our Amish Pie Crust Recipe to make this the ultimate Amish Sugar Cream Pie.
Amish Sugar Cream Pie, also known as Amish Sugar Pie, is made with minimal ingredients and can be easily prepared all year long. It can be described as a mix between flan and creme brulee with a more custardy texture. This traditional Amish old-fashioned cream pie will take you back to your grandma's kitchen and make everyone happy.
What are other variations of Amish Sugar Cream Pie?
There are various ways to prepare this old-fashioned Amish Sugar Cream Pie. Feel free to add various spices in addition to cinnamon like nutmeg or anise.
If you love this classic Amish Sugar Cream Pie recipe, you will also enjoy trying Amish Chocolate Pie and Amish Raisin Pie. For all the fruit pie lovers, be sure to check out this Amish Apple Pie is a must!
Looking for additional Amish home inspiration?
This Crochet or Knitting Basket Storage Organizer is the perfect portable Amish woven wicker knitting or crochet basket organizer with lid is masterfully crafted by hand, down to the smallest details. This heritage-quality knitting or crochet yarn holder will surely become a treasured heirloom that will be passed down for generations to come.