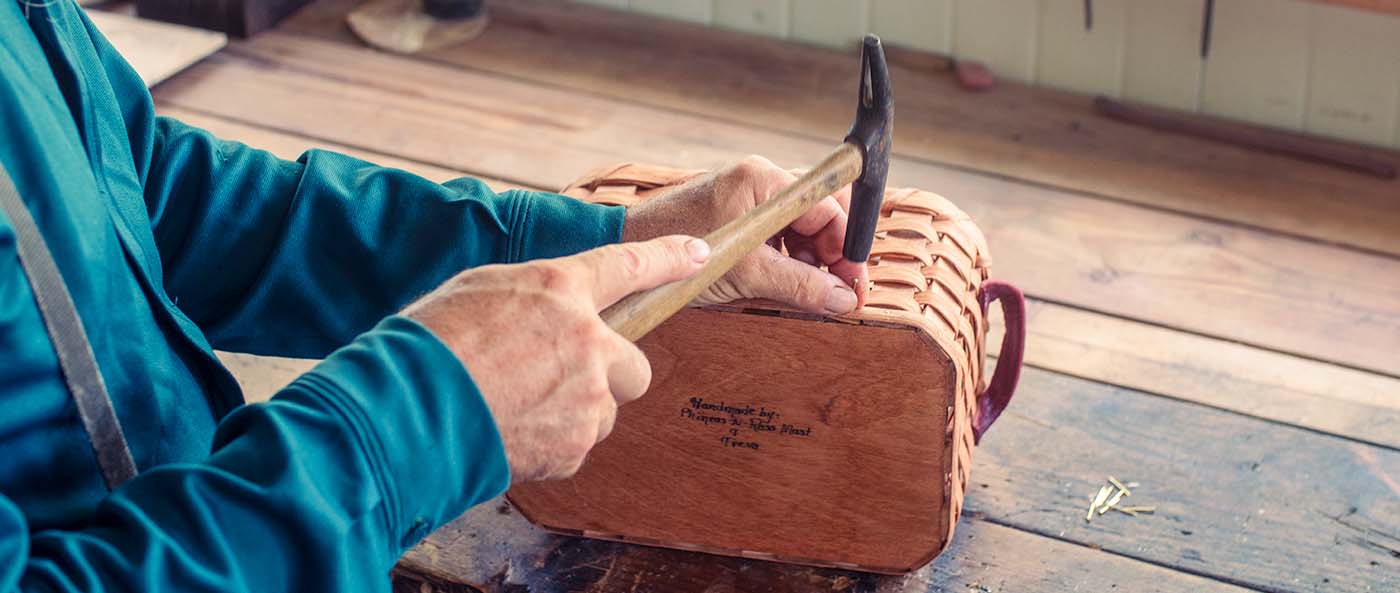 Wicker Baskets Crafted by Old-Order Amish Families
Heirloom quality woven baskets that provide functionality today and will be cherished forever as they are passed down for generations.
Handcrafted in the Midwest & Shipped in 24 Hours!
Gingerich Family Baskets
Jacob, 
Cevilla

, Joas, Amanda, Sarah, and Esther
(1st and 2nd Generations of Gingeriches Currently Weaving Baskets)
Jacob Gingerich was born near Essex, Tennessee. While Jacob was a boy, his family moved from Tennessee to an Amish community near Kidron, Ohio. The Gingerich family was involved in farming while they lived in Ohio. Jacob's wife, Cevilla, was born and raised in the Kidron, Ohio area and that is where she and Jacob met and were married. Both Jacob and Cevilla were aware of other families sustaining themselves through weaving baskets but, with several other Amish families involved in the craft around their Ohio community, the opportunity to practice the art of weaving baskets was not practical. In 1999, Jacob's twin brother urged Jacob and Cevilla to move to our Amish community located here on the border between Iowa and Missouri. Jacob's brother told Jacob about the other basket weaving families that had already relocated to our community and were weaving baskets. The Gingerich family felt the calling to move to our community to take up the craft. With the help and support of other families in the community, the Gineriches have become masterful basket artisans and started their family tradition of weaving baskets which they are passing down to their children and soon to their grandchildren.