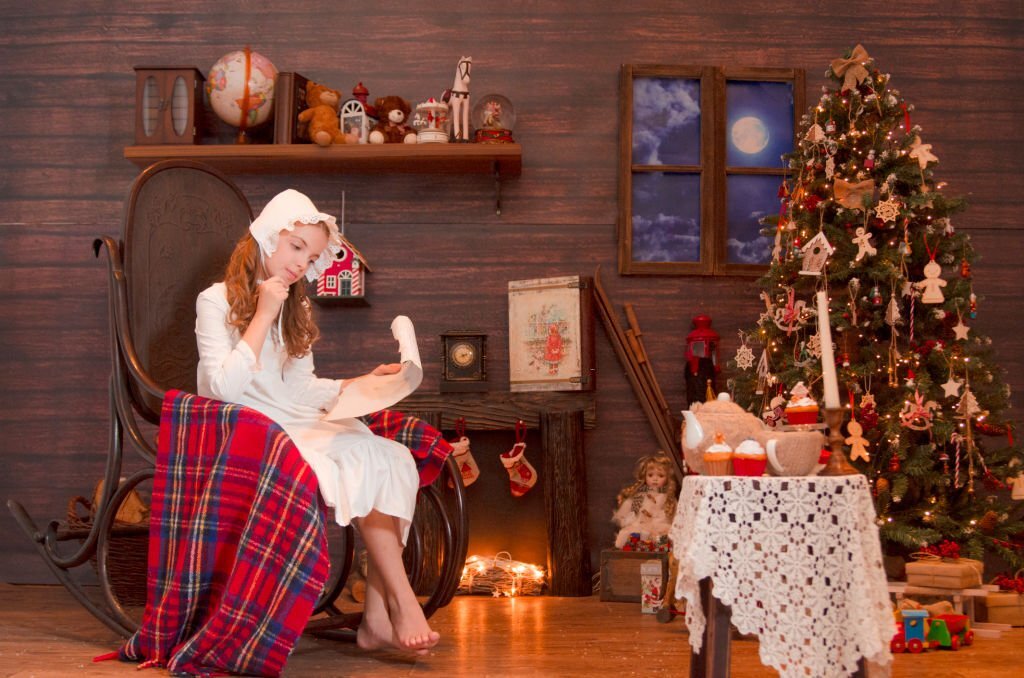 What to Get the Amish for Christmas
The Amish don't feel the need to conform to modern society's norms. They have lived separately from secular society and maintained their cultural identity for centuries, but the Amish have more in common with 'outsiders' than you might think, and Christmas is a good example.
Like most of the world, the Amish celebrate Christmas with festive meals and special gifts for their loved ones. So keep reading to learn more about Amish Christmas gifts and how you can experience them yourself.
What this article covers:
What Do Amish People Give Each Other for Christmas?
Many people are surprised to hear that the Amish celebrate Christmas. This confusion stems from misinformation. A misunderstanding of the Amish faith is that they've their own religion.  The Amish people don't follow a unique religion. 
They're conservative protestant Christians, like many other Americans. However, they have their traditional interpretation of how they should practice their Christian faith. That's all that sets them apart from other Protestants. 
The Amish celebrate Christmas as they celebrate Christ's birth. And they enjoy giving gifts to loved ones, although they focus more on practical and less 'worldly' gifts than others. That probably has you wondering about other special days. What holidays do the Amish celebrate? 
They celebrate most Christian religious holidays that you're familiar with because the roots of these celebrations predate the Amish's exodus from Swiss Germany. So, do the Amish observe Good Friday? Yes. And Ascension Day is another Amish holiday in May that you may know.
Thanks to Amish traditional crafts that they have kept alive in their communities, almost every Amish person is highly skilled in one or more crafts. So, unlike the commercialized cards and mass-produced gifts that the rest of society has to choose from, the Amish have unique treasures. 
Handmade Furniture and Decor Items
Many Amish men are accomplished carpenters and use traditional woodworking tools to create gifts for the home. They make wooden furniture and household items for use in the community. These items also serve as housewarming gifts. 
Wooden toys and smaller items for the home are popular Christmas gifts for their families. Amish men may also make gifts for their wives on Valentine's Day or birthdays. What? Do the Amish celebrate Valentine's Day? Yes, many of them do.
Handsewn Quilts and Linens
Sewing is an area of expertise for many Amish women and girls. Amish women make their own clothes, linens, and soft furnishings for the home. 
They also get together in sewing groups to design and sew beautiful quilts. These quilts are very popular as gifts, especially for newlywed daughters, friends, or sisters.
Home Baked Goods 
The Amish love good food. It's probably because most Amish women are exceptional cooks and bakers. Hampers of home-baked goods make ideal gifts for friends and neighbors on Christmas or other special days. 
For example, the Amish's second Christmas may also be a busy day for keen bakers. Don't worry, it's not as unusual as it sounds. It's the day of Epiphany, celebrated by many other Christians around the world.
What Amish Gifts Can You Buy?
We can certainly understand your being envious at this point. With such charming handmade gifts, who can resist wanting to get some? Fortunately, this is easier than you think. Now you too can enjoy the beauty of handmade crafts to give as Christmas gifts here at Amish Baskets.
Patiently and lovingly made by hand, Amish wicker baskets are one of the top examples of Amish creativity. Made with skills passed down from mother to daughter,  these products are a testament to each generation's talent. And they also make lovely Amish Christmas gifts,
There are delightful handwoven creations to choose from for every member of the family. And what's more, they are all eco-friendly and proudly made in America. Let's look at some of the top choices for Amish Christmas gifts and what you can do to make them even more festive.   
Garden Harvest Basket
The harvest basket is one of the top choices here at Amish Medium Garden & Harvest Baskets, as it's an incredibly versatile piece. Get one of these garden harvest baskets and fill them with fresh produce from your garden or seasonal fruits from the farmer's market. That will be an ideal gift for friends and family. 
Or, for the gardening lover in your circle of friends, fill it with small gardening implements, gardening gloves,  and packets of seeds. The only limit is your imagination.
Baby Dolls and Doll Furniture
Are you frustrated by the lack of traditional toys for little girls? Amish baby dolls and handmade doll- furniture will delight that special baby girl in your life. Amish dolls are faceless, and that may take you by surprise, but their charm more than makes up for what they lack in features.
Similar to the ragdolls of the past, these pretty dolls will become a firm favorite with grandchildren. Of course, you could always put your crafting talents to use and create faces for them. 
Rustic Bread Box
Practicality meets style in this rustic bread box, the perfect addition to any kitchen. Get one for your mother or best friend, or go ahead and treat yourself. What makes it the ideal Christmas gift is that you don't have to put bread in it. Use it as a ready-made gift box, and store other little gifts inside. 
When you present this beautiful woven bread basket (it has a lid to conceal the contents), other Christmas goodies can stay hidden inside. Fill the bread box with tasty Christmas pies, cookies and Christmas baubles. 
What Can You Give Amish Friends as Christmas Gifts?
Do you have friends in the Amish community? If so, you may wonder what you can give them as Christmas gifts. 
The Amish live simple lives and don't use the modern conveniences that you find in most households. So, electronics are a no-no. And video games or internet entertainment subscriptions won't do, either. The same goes for anything else related to technology.
Luckily, there are so many gift choices that your Amish friends will love. Amish people enjoy leisure time like anyone else, and they also have hobbies and play sports. When deciding what to get Amish for Christmas, focus on these interests and hobbies. 
Does 'Santa' Play a Role in Amish Christmas Gifts? 
Do the Amish believe in Santa Claus? No. They believe that Santa Claus takes the focus away from Christ and places it on consumerism and gift-giving. So while they aren't opposed to gifts, don't give lavish gifts to Amish children 'from Santa'.  
Board games, books, stationery sets, art supplies, or even scented candles are simple yet fantastic gifts for your Amish friends and their families. And sweets, chocolates, and other snacks are fine, too. 
Conclusion
Christmas is a time for celebrating with loved ones, and what better way to show them how much you care than with Amish Christmas gifts? 
Unlike store-bought gadgets and tech, these gorgeous handmade products will stand the test of time. They're like the Amish culture, which has remained faithful and steadfast for generations. 
Did You Find Our Blog Helpful? Then Consider Checking: