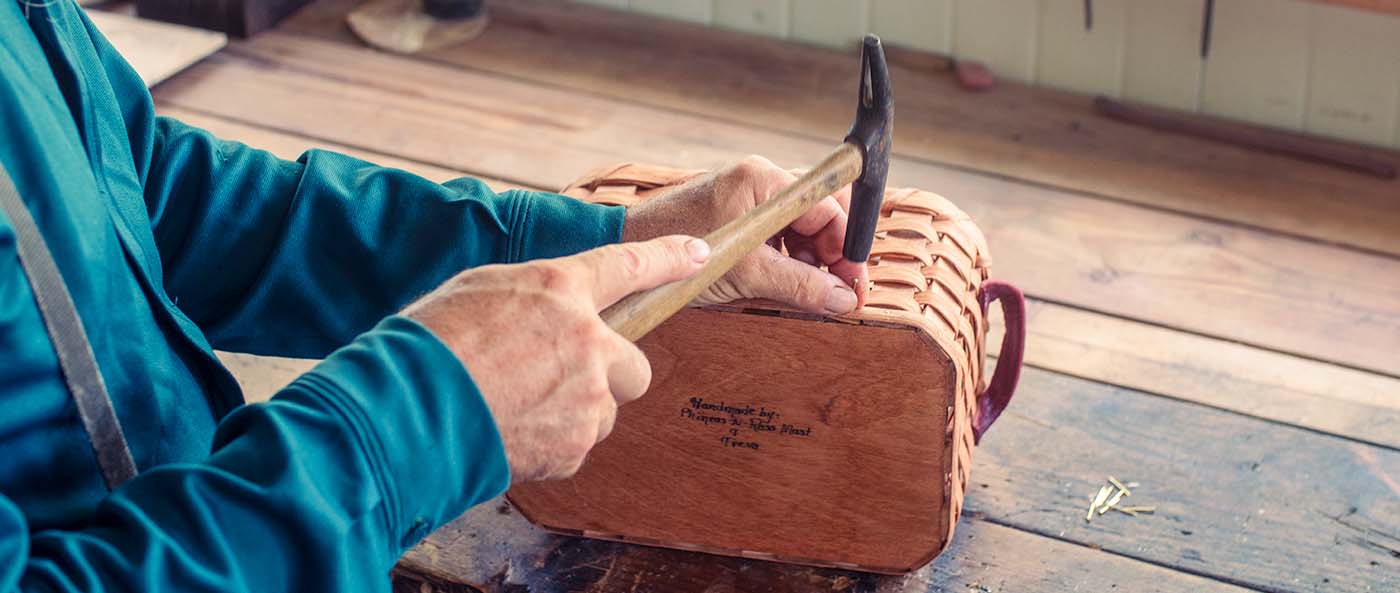 Wicker Baskets Crafted by Old-Order Amish Families
Heirloom quality woven baskets that provide functionality today and will be cherished forever as they are passed down for generations.
Handcrafted in the Midwest & Shipped in 24 Hours!
Mast Family Baskets
Phineas, Rosa, Rachel, Fannie, and Melvin
(1st and 2nd Generations of Masts Currently Weaving Baskets)
Phineas and Rosa both grew up in an Amish community near Kahoka, Missouri, located in Northeastern Missouri. Over 20 Years ago, Rosa's family moved from Kahoka to a larger Amish community in Southeastern Minnesota. It was in this Amish community in Minnesota where Rosa became acquainted with Rebecca Yoder's family. (Rebecca's family had been weaving baskets for many years at that time, and they have now also moved to our local community and continue to weave baskets here.) Rosa and Phineas were married in that same Amish community in Minnesota. Shortly after they were married, Phineas and Rosa moved across the Minnesota border to a small farm near Elkader, Iowa, in Northeastern Iowa. Phineas and Rosa's family continued to grow on their small farm. Nearly a decade ago, they moved their family to their current home on a larger farm located in our local Amish community on the border of Iowa and Missouri. The Mast family has held the craft of weaving high-quality baskets close to their hearts since their days in Minnesota and look forward to their children, and soon their grandchildren continuing the tradition of creating high-quality wicker woven baskets.