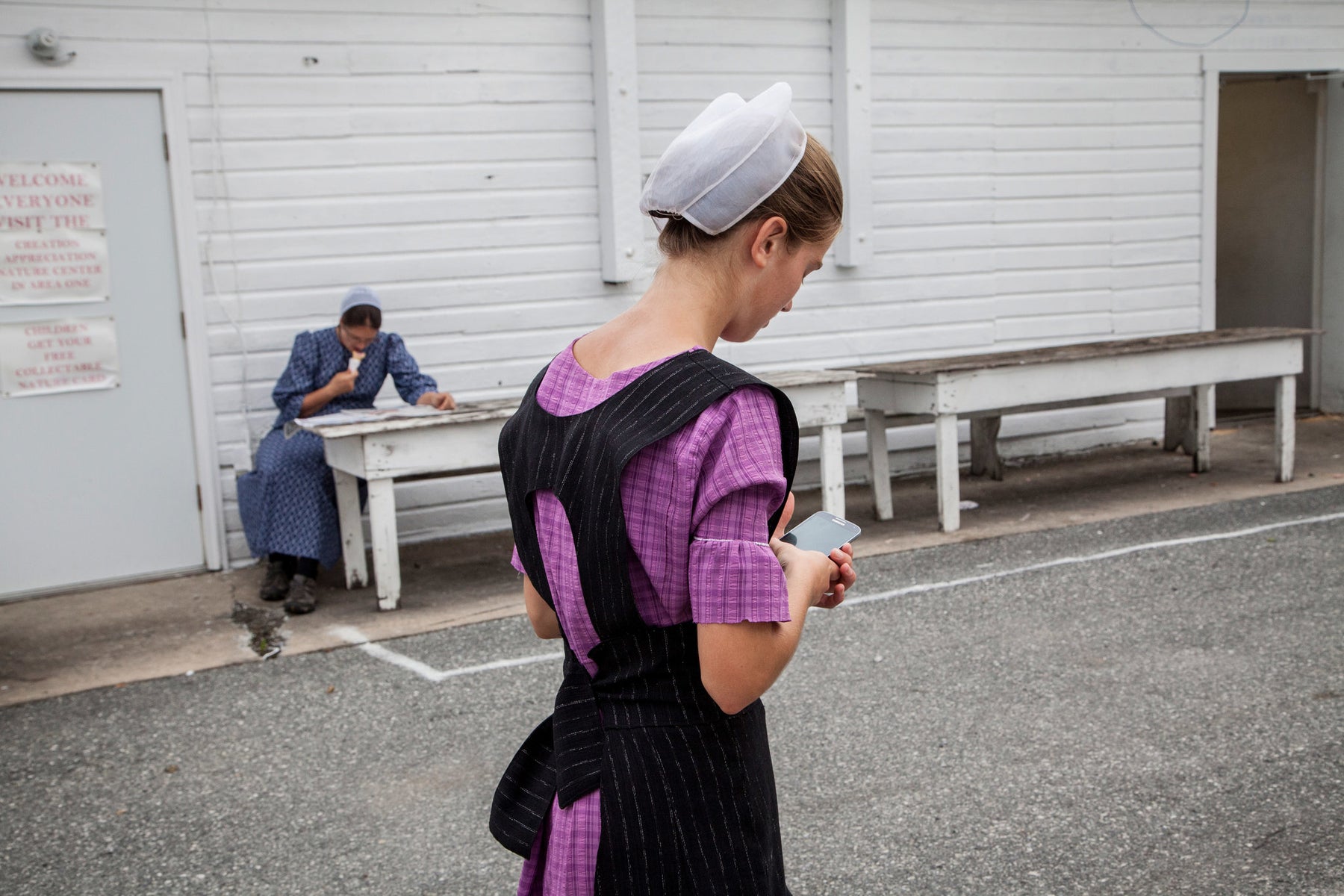 Amish Internet
The Internet has become an indispensable tool in homes, businesses, and schools throughout the modern world. It's no secret that the Amish aren't fans of technology, but how do they feel about the internet? 
Is Amish internet use a thing? The fact that you're reading about them right now, and can buy their traditional crafts online, seems to suggest that it's allowed. We understand how confusing the issue must be, so we've addressed the topic in the guide below. 
You'll learn all about the Amish views on the internet if they use it, and also why and how they do so. 
What this article covers:
Do the Amish Use the Internet?
The answer to this question isn't as clear-cut as you may think. In more progressive New Order communities or villages that rely heavily on business with non-Amish, internet use may be allowed. Let's look at the purposes of internet use in such communities.
Purposes for Using the Internet
Most Amish don't use technology for entertainment or trivial pursuits, if at all. Three distinct purposes stand out in the rare instances where Amish internet use is allowed.
Wholesome Entertainment
Whereas a few New Order Amish people watch tv, this too is a rarity. Why? The values and ideas depicted in most popular tv shows don't align with Amish values and beliefs. Therefore, they also have no need for the Internet as a form of entertainment.
Many movies include scenes of explicit sexual content and gratuitous violence, completely in opposition to Amish value systems. Besides, few Amish people have the time for movie watching. They're hard workers and treat the free time they have as precious.
Despite this, some of the more progressive Amish communities may allow internet use for more wholesome, family-friendly entertainment. Folk, country, and classical music stations or Christian-themed videos are the entertainment of choice.
Education
There's no doubt that the Internet is of great use in education. Although most Amish don't attend school past the eighth grade, further education is sometimes necessary for starting a business. 
The internet can be used for distance learning. This is preferable to attending colleges where Amish lifestyle norms and values are absent. Amish parents seek to protect their youth from the negative influences present at many colleges.
Communication & Business Dealings
Emails, DMs, and video calls just aren't common Amish communication styles. They've relied on traditional letters and in-person visits for centuries, and aren't keen on letting those go. 
While there are some Amish phones, they're usually landlines shared between community members for emergencies only. In communities that allow mobile phones, they serve that same purpose. They're not smartphones, and they can't access the internet.
However, certain Amish communities allow the use of smartphones, computers, and other internet-enabled devices, for business use. And where such participation is not allowed, they go through a third party, like the Amish Baskets initiative, to sell their products online.
Amish Baskets - Olde Worlde Tradition Meets New Age Technology
The beauty of Amish Baskets is that Old Order Amish don't have to sacrifice their beliefs and values to earn an income. They make their gorgeous handwoven wicker baskets as they've done for hundreds of years. But now they can market them to a wider audience than before.
By purchasing an authentic Amish basket, you'll not only be investing in a piece of American history. You'll also be contributing to the preservation of a deep and lasting legacy. And Amish baskets make ideal gifts for any occasion - housewarming parties, Mother'sDay celebrations, and even Christmas festivities. 
Get your friend a vintage wicker hamper for her new apartment. Get something for yourself, too. A rustic bread box will give your kitchen a touch of country charm.
Treat your mom to a large sewing basket with compartments for her crafting essentials. While you're at it, don't forget the multiple pie carriers for the school's bake sale. 
How Do the Amish Thrive Without Widespread Adoption of the Internet?
As with all technology, Amish internet use isn't encouraged. Attitudes to the internet and the use thereof vary from one community to the next. When it is allowed, it's never for vain or worldly purposes.
It's rare to find communities of the Amish with electricity, which means that computers, mobile phones, and other internet-enabled devices can't be used. 
Nevertheless, the Amish thrive. They use traditional books, pens, and paper in their Amish schoolhouses and conventional bookkeeping ledgers for their small businesses. They visit each other to chat in person or write letters to distant relatives and friends. And they don't burden themselves with the sensory overload that is social media!
As for their avoidance of electricity, they rely mostly on gas-powered or battery-driven devices and tools. Many Amish use solar power and other alternative energy sources. As great fans of nature, the Amish are devoted to any cause that preserves Earth's finite resources and instead utilizes renewable energy.
Did You Find Our Blog Helpful? Then Consider Checking: